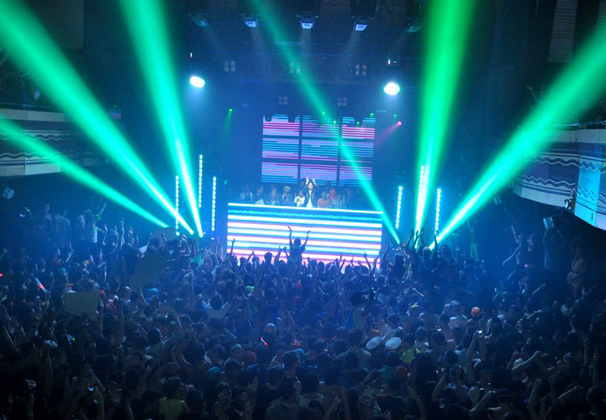 Unlike students of most other schools, NYU students are in a position to party in a particular way. The meaning of off-campus partying is redefined at NYU, since students can go to various New York City clubs and venues instead of school-sponsored events and dorm room parties.
For NYU students who are situated right in the city, the nightlife options — from dive bars to underground clubs to rooftop parties — are nearly endless in one of the liveliest cities in the world.
For CAS freshman Howard Lee, this freedom is not always a positive thing.
"The venues vary in quality, just as the parties vary in quality and attendance," Lee said. "Some are really fun and some are not. We go out because there is no school event for us to party [at]."
Partying in the city, a stomping ground that cannot be controlled by NYU Public Safety, means that NYU students may run into unexpected and sometimes dangerous situations.
"One time, I remember, at a Brooklyn party, I was kind of unnerved at the sketchiness of the experience," Lee said of the experience.
"It was not pleasant. A fight broke out, and there was a fire scare, resulting in everyone running for the exit," Lee continued. "The door was blocked, and I seriously thought that I might have gotten trapped there."
Webster Hall, a nightclub located on East 11th Street near Third Avenue North residence hall, is a popular spot for NYU students. Webster Hall's general manager Gerard McNamee said he takes safety precautions very seriously.
"We look after the kids by making sure we don't let anyone in with fake IDs, making sure that we don't let anyone into the building who has been pre-gaming," McNamee said
At the same time, the social scene for most college students in the nation looks very different from that of NYU students.
For Julie Qi, a freshman at Washington University at St. Louis, where the school campus is about an hour away from downtown St. Louis, social life consists of mostly fraternity parties and dorm gatherings.
"Mainly we do frat parties. People in my dorm just have parties inside their rooms. It's a lot nicer that way because you are hanging out with closer friends and the environment is a lot more relaxed and casual," Qi said .
At NYU, less than three percent of the NYU undergraduate population participates in Greek life.
Fred Barlow, assistant director of public safety and transportation at NYU, said that students should read the Public Safety website, which provides a list of tips and suggestions for students who go out to clubs.
Some tips on the list include: Do not go out alone, trust your instincts and never leave your drink unattended. Barlow also reminded students that Safe Ride vans operate from midnight until 6 a.m.
A version of this article appeared in the Monday, April 29 print edition. Julie Pan is a contributing writer. Email her at [email protected]