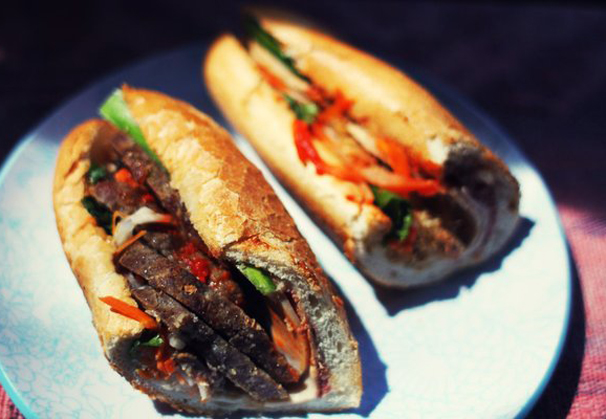 Banh mi is a delicious fusion of Asian and European cuisines. These Vietnamese sandwiches are filled with meat and wrapped in crispy baguettes, reflecting French influences in former Indochina. Served with cucumbers, cilantro, pickled carrots, daikon, mayo and spicy chili sauce, these savory sandwiches have been gaining popularity beyond the unofficial borders of Chinatown. So take this opportunity to sample some of the best banh mi restaurants around the city.
Banh mi Zon I 443 E. Sixth St.
Zon, which means crispy and delicious in Vietnamese, is the perfect description for this East Village sandwich shop. Their signature zon sandwich ($6.50) is filled with a combination of pâté, Vietnamese ham, head cheese and shredded pork floss. The savory meats and fresh vegetables combined with the lightness of the French baguette will leave you satisfied but never overstuffed. For a heartier meal, consider trying their new banh mi bo ca ri ($7.50), which is filled with coconut-curry beef and fried shallots.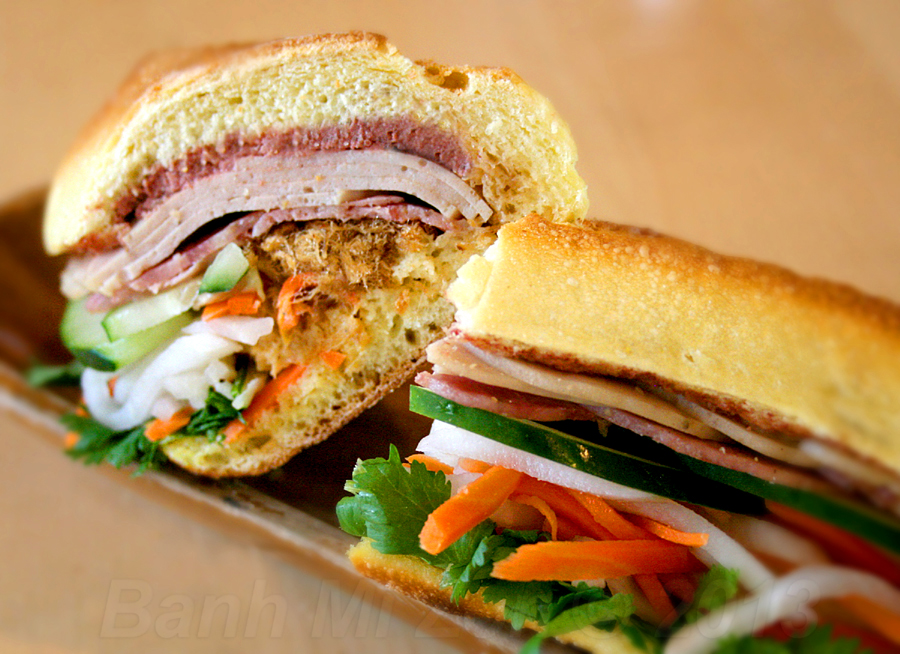 Saigon Vietnamese Sandwich Deli I 369 Broome St.
A little taste of Saigon can be found at this deli tucked away in Little Italy. More takeout than sit-down, Saigon Deli is great for grabbing a quick bite between classes — that is, if you can quickly choose between their 17 different banh mi options. From sardines to grilled minced pork, you can satisfy any craving for just $3.50. Even vegans and vegetarians have a range of options, including the vegan chicken with lemongrass ($4.25).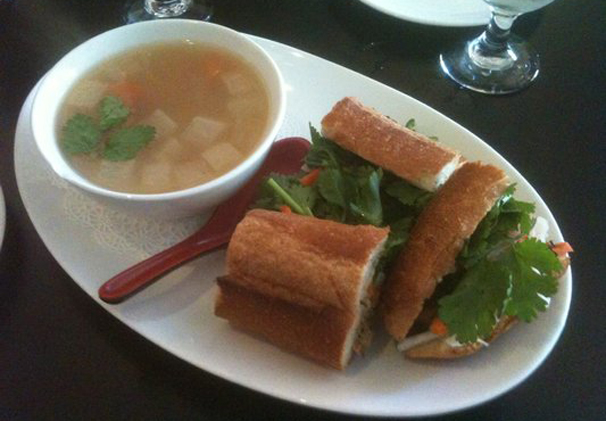 Co Ba I 110 Ninth Ave.
Although the restaurant was inspired by market food stands in Vietnam, Co Ba offers a casual and intimate setting perfect for dining. Consider indulging in a serving of caramelized pork belly braised in coconut juice and pickled bean sprouts on their banh mi thit kho ($8.50). Their vegetarian banh mi chay ($9) is another crowd-pleaser, with its sweet soy lemongrass tofu, shitake mushrooms, onions and housemade pickles. When you stop by during lunch, you can complete your meal with a cup of soup or a mixed green salad for just $2 more.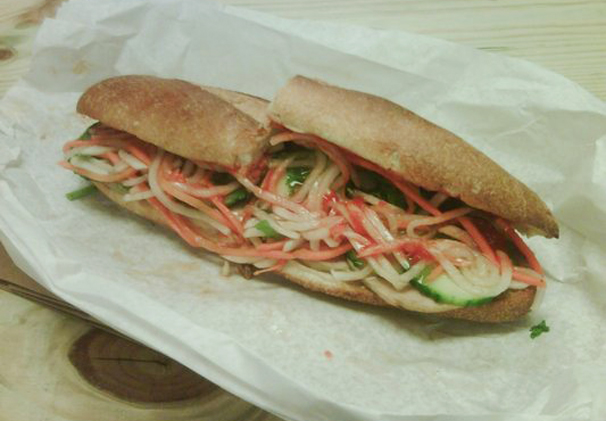 Boi Noodles I 240 W. 40th St.
Although Boi is best known for their pho noodles, they offer several delicious yet unconventional banh mi options. Their signature sandwich is piled high with barbecue pork ($7.81), adding an American spin to this traditional Vietnamese dish. Seafood lovers will be pleased with their hoisin and garlic shrimp cake ($7.81) or the coconut-curried basa fish fillet ($7.81) options. All this comes served on your choice of a baguette or low-carb wrap.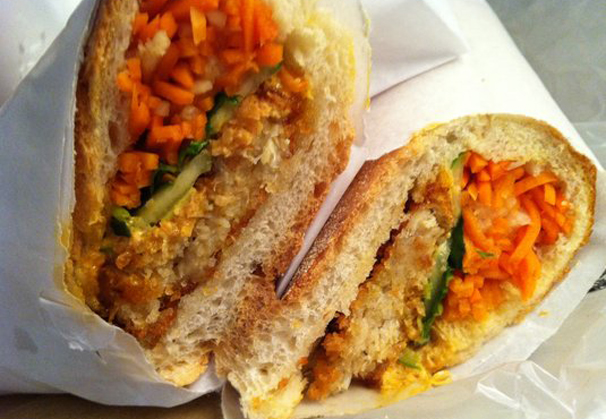 Saigon Shack I 114 MacDougal St.
Transport your taste buds to southern Vietnam at this hidden gem near Washington Square Park. The baguettes, soft on the inside and crispy on the outside, are good enough to eat by themselves. When choosing your fillings, play it safe with the classic Vietnamese ham, bacon and pâté ($5) or be adventurous and sample their catfish option ($7). Feel free to customize your banh mi further by adding an egg ($1). Saigon Shack also has weekly specials, such as the crab cake banh mi ($9), so you have the perfect excuse to go back for more.
A version of this article appeared in the Wednesday, Apr. 24 print edition. Deborah Lubanga is a staff writer. Email her at [email protected].