Hipster styles evolve throughout history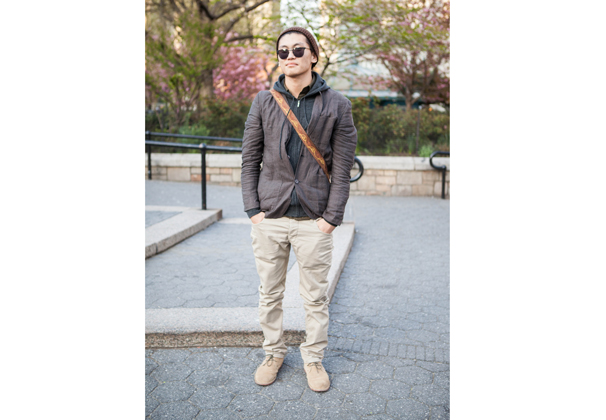 It's no secret that NYU is commonly dubbed a "hipster college." Girls are clad in high-waisted skinny jeans and Doc Martens, with male counterparts sporting the same "free spirit" uniform.
However, it's often debatable whether these NYU hipsters truly live up to their titles. It could be they are simply modeling a stereotypical style.
Inspired by fashion, music and urban living, the concept of hipster began as an urban phenomenon of the 1940s, specifically from downtown in New York City — a style that is historically fitting for NYU.
"A lot of the discussion of hipsters in fashion history has to do with the bohemian inhabitants of our Greenwich Village," said Nancy Deihl, fashion historian and coordinator for the Steinhardt master's program in costume studies. "So the identity of the hipster is a pretty appropriate topic for NYU."
Historically, hipster fashion consisted of casual clothes, as well as vintage and Bohemian attire. Much like today, thrift stores were popular among the beatnik crowd.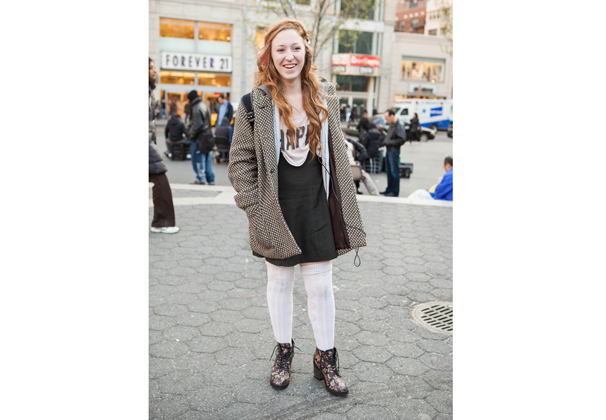 Wearing jeans in the 1940s or '50s was considered radical. For example, denim was a fabric conventionally equated with work clothes.
When it came down to it, the rule of hipster fashion back in the day was to break the rules.
"[They wore] oversized, untucked shirts when the rest of the population wore neat, tucked-in shirts," Deihl said. "Female hipsters wore flats when heels were in fashion and natural hairstyles when salon looks were the norm."
The NYU hipster may deserve the title in terms of location, preference and style. However, these once-different and innovative factors have become somewhat overdone in recent years. Deihl attributes this change to the commercialization of hipster lifestyle.
"The look has been quite thoroughly merchandised by retailers such as Urban Outfitters, so I wonder if it really has an authenticity left," Deihl said.
Even many NYU students question the originality of today's hipsters.
"One of my students said recently that everyone looks different in the same way, which I think says a lot about people's attempt to be hip," Deihl added.
"Compared to the self-described 'real' hipsters with their craft beer and handmade burlap shirts, most NYU hipsters seem to merely conform to Urban Outfitter catalogs," Stern freshman Alex Zhong said.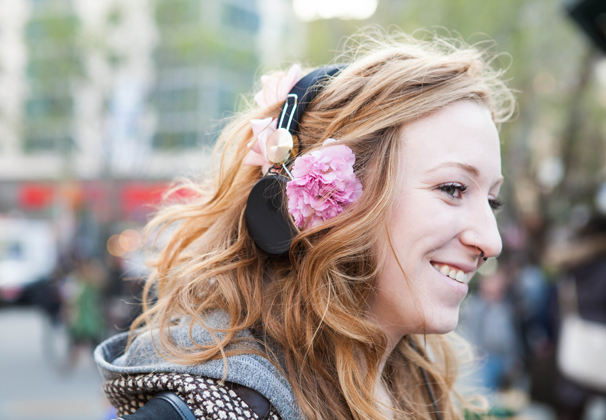 Today it seems to take much more than just Doc Martens and skinny jeans to be deemed a hipster, especially when everyone is wearing them. Instead, the beatniks of today may be defined not so much by the way they dress as much as the way they think.
"What the term refers to, I believe, is a person who is familiar with current trends, cultural movements, someone whose occupation is often art, music or cinema related, someone on the forefront of the creative movement," said Idil Tabanca, the editor-in-chief of the indie culture magazine BULLETT.
Tabanca argues that a true hipster, who the magazine refers to as "taste-makers" or "influencers," doesn't necessarily have to do hipster-esque things to be considered indie.
"The mainstream, Urban Outfitters take on the hipster culture pretty much says they have mustaches, ride bikes, make cynical jokes, love to hate things and are usually vegan," Tabanca said. "But I think that there are a lot of trend-following, culturally relevant hipsters who don't do any of these things."
Whether NYU students fit the traditional notion of a hipster or the modern-day take on the title, it's undeniable that the university has definitely created an image for itself — a look that is uniquely NYU.
Marina Zheng is a staff writer. Email her at [email protected]