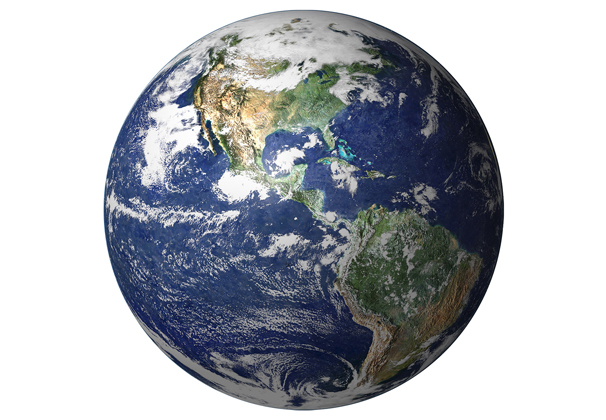 Students and faculty gathered in NYU Law School's Vanderbilt Courtyard yesterday to celebrate the Earth Day Food and Sustainability Fair.
Hosted by the Environmental Law Society, the Student Animal Legal Defense Fund and Food Law, the fair allowed students to test out free vegan food, sustainable food and small samples of produce from local farmers.
"Sustainability is most important when it comes to taking care of planet," said Adam Waks, a member of the Environmental Law Society.
Besides the free food, the Earth Day Fair also featured games, contests, prizes and plenty of opportunities to learn what NYU Law was doing to make the campus a greener and more sustainable place.
"This is on a state level and even on global level," he said.
Waks emphasized that this week's events aim to raise awareness about environmentally friendly lifestyles.
Several vendors at the fair were from the Greenmarket at Union Square.
"[I] want to make sure that students make a connection with the fantastic food that they can get in the New York area and how [it can help] the planet," Waks said.
Stephan Cantor, owner of Deep Mountain Maple, a maple farm in Northern Vermont, was working a booth at the fair.
"I am happy to be here and be part of it," Cantor said. "Great idea, great to just inform and educate the students in law school what the possibilities are for eating sustainably and making wise food choices here in this neighborhood."
Tyler Volk, a professor of environmental studies, said the weat-her was perfect for Earth Day.
"Flowers are blooming in the park, so appropriate for Earth Day," Volk said. "All our relatives out there across the kingdoms of life are vital to who we are and hopefully shall be."
Environmental Studies professor Peter Anker said he is proud to see students taking part in Earth Day events this week.
"I celebrate Earth Day every day, and love the fact that so many students are joining me this week," Anker said.
Other events this week include Food Festival, Clothing Swap and Food Justice in New York City.
"I am planning to go to Clothing Swap tonight and the Food Festival tomorrow," said LSP freshman Jasmine Luo."The ideas of events are really creative."
A version of this article appeared in the Tuesday, April 23 print edition. Su Sie Park is a contributing writer. Neela Qadir is a deputy university editor. Email them at [email protected]