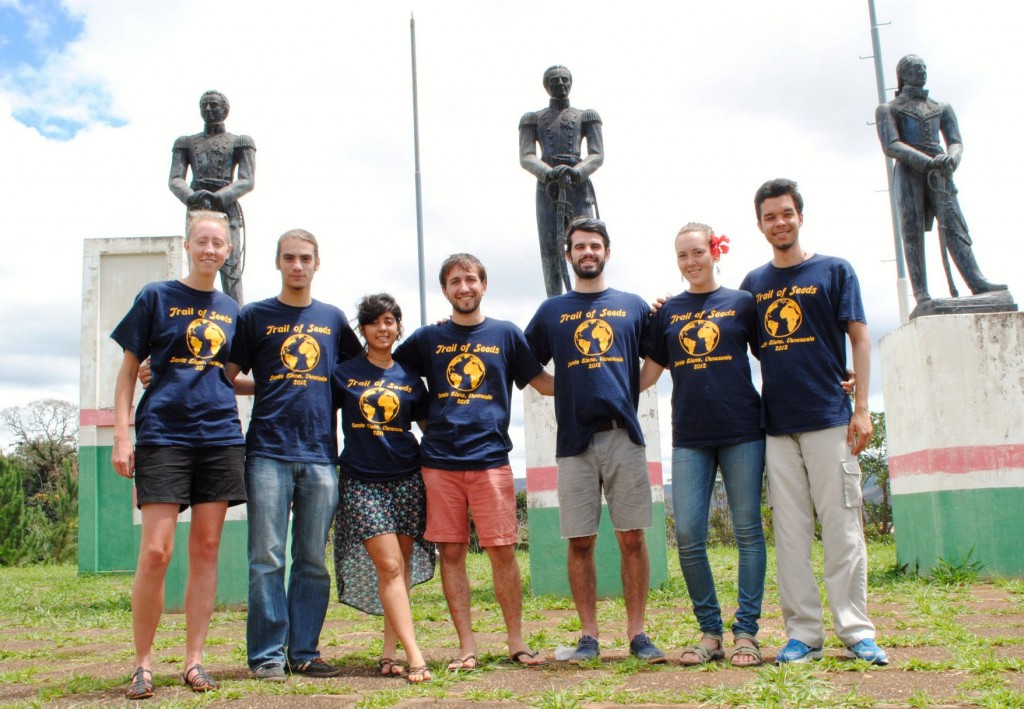 For 2012 Gallatin graduate Sal Lavallo, a recent trip to Tanzania opened his eyes to the increasing need to empower agricultural communities.
As the founder of Trail of Seeds, a nonprofit organization that encourages subsistance farming communities to think sustainably, Lavallo returned to the birthplace of his organization last month and discovered there was still room for change. After realizing that some of the monetary grants for the locals had not been used effectively, Lavallo has used this experience to better a new initiative in Yemen, tentatively scheduled for later this year.
"The island of Socotra in Yemen has a fantastic history through its link as a middle ground between Africa and Arabia," Lavallo said. "We want to go in and help them prioritize how they see culturally sustainable development."
In the past three years, Trail of Seeds has conducted projects in Tanzania, Venezuela and the Caribbean nation of St. Kitts. While on trek, members conduct workshops for five to six weeks to facilitate discussion about sustainable development in communities.
"Initially, when we conducted workshops in Venezuela, it started with a lot of mistrust among different indigenous groups," said Trevor Wallace, director of new media at Trail of Seeds. "Despite the initial conflict, we finally ended up seeing a reciprocated solidarity."
From establishing a nonprofit while taking a full undergraduate course load to traveling to over 50 countries, one would expect to meet Lavallo suited up in diplomacy with a halo suspended overhead. His fellow members view him as a dynamic leader and entrepreneur.
"Sal has this uncanny way of keeping his cool," Said Shannon Smith, vice president of the organization. "Optimistic, level headed and passionate would be the three words that describe him."
Niobe Way, a Steinhardt professor of psychological development, was a mentor for Lavallo when he studied in Abu Dhabi last year. Lavallo credits her with cultivating his interest in human development.
"After class, we had long conversations about fostering connections in the countries he ventured out into," Way said. "That's what makes him a great entrepreneur. He never listened passively and was really thirsty to expand his worldview."
Even amid success, the organization has experienced its own share of problems. The team had difficulty finding a guide in Tanzania, and emailed over 25 NGOs, churches and other organizations.
While Lavallo continues to expand membership of Trail of Seeds through international initiatives, he urges aspiring entrepreneurs to consider pursuing undertakings with impact.
"We want to create a network of individuals and communities who think about culturally sustainable development," Lavallo said. "There will be roadblocks, but we just need to take detours to get to our goals."
A version of this article appeared in the Thursday, April 11 print edition. Utpala Menon is a contributing writer. Email her at [email protected]