NYU Football, what happened?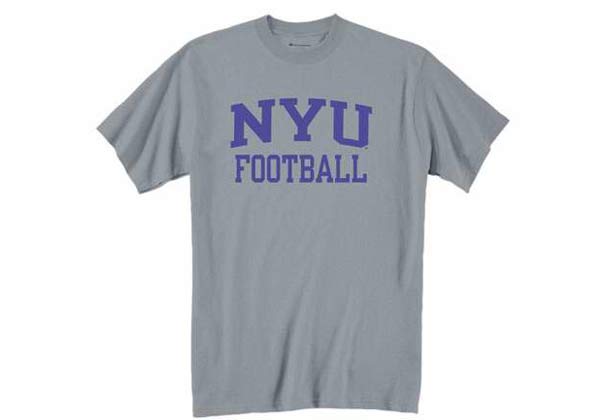 NYU seems to have everything, right? With top notch academics, a popular career center, an incredibly successful alumni network and global sites from Sydney to Shanghai, NYU has all it needs to compete with state universities like Michigan State and Ivy League schools such as Harvard and Columbia.
Put our sports program up against any of the aforementioned schools, however, and we are sadly outmatched. NYU is a Division III athletic institution, with more pride in its athletes' test scores than their performances on the field.
The story of NYU's influence in the sports world begins in 1873, when the Violets became the fifth college football team in the United States. Even in the 19th century, we were trailblazers, bringing a relatively new sport to our campus to compete with Princeton, Rutgers, Columbia and Yale.
In 1905, NYU pushed further ahead when then-chancellor Henry MacCracken called together a meeting of university leaders to make protective football gear mandatory after a slew of gruesome injuries and deaths on the field. Player safety is an issue that the NFL still grapples with today, and NYU recognized it as an issue over one hundred years ago.
The conference reconvened a month later as the Intercollegiate Athletic Association of the United States. Years later, the entity renamed itself the National Collegiate Athletic Association, abbreviated as NCAA. Yes, NYU first called together the same NCAA that now serves as the governing body for all intercollegiate athletics.
Throughout all this, NYU never had a quality football program. When football was discontinued in 1953, the school's final record was: 199 wins, 226 losses, and 30 ties. NYU had mostly mediocre teams, with a few bright years here and there.
One of those years featured a star running back by the name of Ed Smith, a tough-nosed runner known for his "straight-arm" technique. Smith was later immortalized performing that technique when he served as the model for the Heisman Trophy, which is given to the year's best college football player.
So after all that, why close the program?
A Time magazine article from 1942 quoted chancellor Harry Woodburn Chase: "For the past two years football has been conducted at a considerable deficit, and the university cannot retain the sport any further."
Football was brought back the following year, but interest faltered and the cost of the program was not getting any cheaper. In 1953, it was discontinued indefinitely and has yet to make a return. Chancellor Henry T. Heald finally killed off the team due to a reported $100,000 deficit on the program that year. NYU's football team has remained off the field ever since.
Sebastien van Heyningen is a contributing writer. Email him at [email protected]