Columbia law professor named next NYU School of Law dean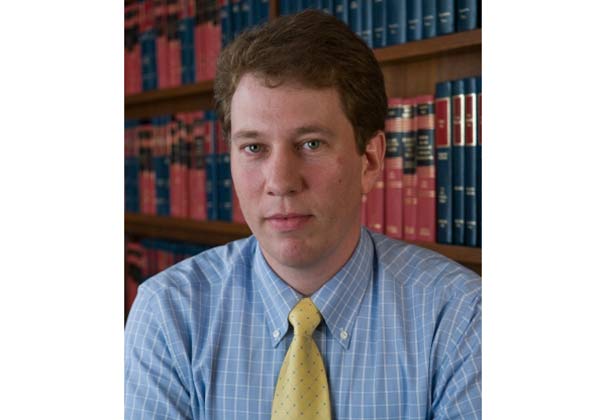 Columbia Law School professor and constitutional law expert Trevor Morrison will replace Richard Revesz as dean of the NYU Law School — big shoes to fill, some would say, since Revesz has served as dean of the law school for the past 11 years. Morrison will become the 15th dean when Revesz steps down on May 31.
Morrison, the first dean who is an outside hire, brings with him a long list of accomplishments, including acting as the Liviu Librescu professor of law, co-director of the Center for Constitutional Governance and faculty co-chair of the Hertog Program on Law and National Security, all at Columbia Law School. He also spent 2009 in the White House, serving as associate counsel to President Barack Obama.
"He's had a terrific record in academia and in government," said James Jacobs, a professor who teaches criminal law, criminal procedure and criminal justice at NYU. "He's a great scholar and he's an extremely nice person."
"NYU Law is a spectacular and inspiring institution, and I am deeply honored to have been selected as its next dean," Morrison said in a press release.
Jacobs said the law school faculty is enthusiastic about Morrison's deanship. Morrison became popular after he came to NYU as a visiting professor a few years ago. Jacobs also said the faculty is impressed with the ideas Morrison offered when he spoke to the faculty recently.
Morrison's induction marks the end of Revesz's career as dean of NYU Law. Revesz will remain on the law school faculty and will continue to serve as director of the Marron Institute on Cities and the Urban Environment.
"There are so many things about the law school that make me proud," Revesz said. "Our exceptional faculty and students, the vibrant and collegial community we've created and the school's deep dedication to public service, to name just a few."
"While I am stepping down as dean, I care deeply about NYU Law's future, so it gives me great comfort to hand over the reins to Trevor Morrison," he said. "The school will be in very good hands."
NYU President John Sexton was the law school dean for 14 years before he was followed by Revesz. The law school faculty will miss Revesz but look forward to the next phase of leadership.
"The past 25 years of leadership … is almost an unprecedented record of outstanding leadership in legal education, and we've been incredibly fortunate," Jacobs said. "We just hope the next phase will go well and I'm sure it will."
A version of this article appeared in the Monday, April 8 print edition. Tatiana Baez is university editor. Email her at [email protected].