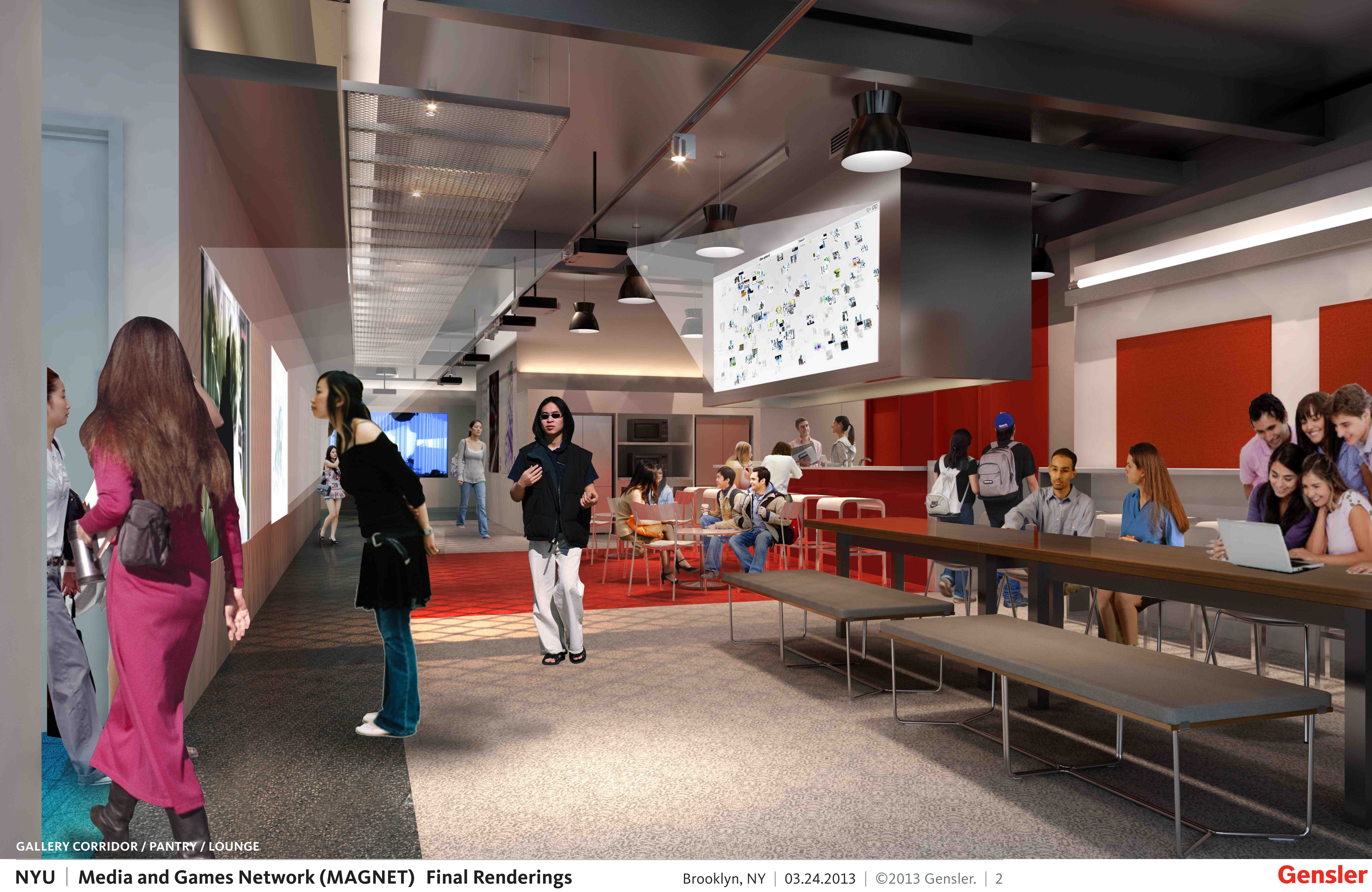 Students and video gamers can become one at NYU's Media and Games Network, a Brooklyn facility that will bridge the gap between NYU and the Polytechnic Institute of NYU through different aspects of game studies.
Housed in the MetroTech Center and set to open in fall 2013, MAGNET will offer both teaching and research programs on topics such as games as an art form, game design, digital media design, computer science and engineering. It will include undergraduate, graduate and postgraduate students from both NYU and NYU-Poly.
MAGNET will be the first space where faculty from NYU and NYU-Poly work together. The lead faculty — R. Luke DuBois, Christopher Hoadley, Katherine Isbister, Frank Lantz and Ken Perlin — work in fields related to gaming.
According to Lantz, a Tisch professor and the director of the NYU Game Center, each program in MAGNET will have its own curriculum. Sharing the space will allow professors to better cross-list classes and students to take related courses in the same facility. It will also give faculty an opportunity to create new classes co-developed by multiple programs.
"The goal of MAGNET is to foster a shared sense of community and purpose across a set of programs that are all interested in the relationship of culture and technology," said Lantz.
Lantz also said that the courses from the NYU Game Center to be offered at MAGNET "are designed to allow students to polish the craft of game creation while exploring the creative possibilities of this rapidly evolving cultural form and discovering their own unique creative voice."
The space will feature power and data infrastructure for projects and shows, instructional technology in classrooms and specially-designed spaces for audio engineering, motion capture and digital arts.
Isbister, a computer science and engineering professor at NYU-Poly and the NYU Game Center and the research director at NYU-Poly's Center of Innovation for Technology and Entertainment Game Innovation Lab, hopes MAGNET brings people with similar interests together.
"[MAGNET will allow students] to learn in the same space, bump into each other in the halls and hopefully dream up interesting new projects and collaborations as a result … to act as a physical magnet does, pulling people together."
The 40,000-square-foot space will also allow the NYU Game Center to expand. This year NYU admitted 20 people to the center's master of fine arts program and plans to admit an additional 30 next year.
Gallatin freshman and game design minor Justin Snyder, who works at the NYU Game Center, said that MAGNET will be an opportunity to present gaming and game design in a more academic way.
"By bringing all of the programs doing game-focused work under one roof, NYU is diving headfirst into making something truly unique in terms of games in academia," Snyder said. "Personally, I'm excited for what the future holds, and I look forward to seeing the space when it opens this summer."
A version of this article appeared in the Thursday, April 4 print edition. Tatiana Baez is university editor. Email her at [email protected]