Yankees lose to Red Sox, star players absent from opening roster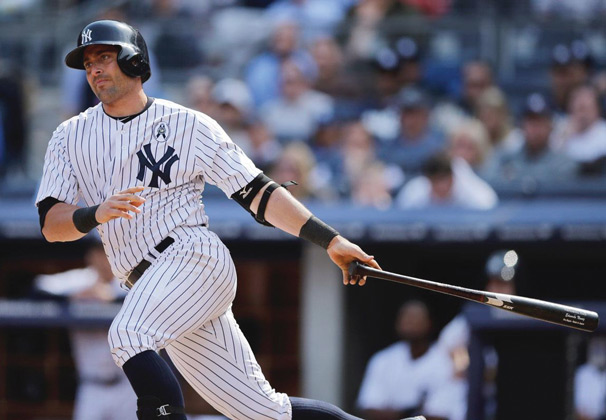 To say the New York Yankees' opening day roster lacked the star power fans have become used to would be an understatement. With Kevin Youkilis at third base for Alex Rodriguez and Eduardo Núñez  at shortstop for team captain Derek Jeter, fans missed the Rodriguez, Jeter and outfielder Curtis Granderson combination.
The Yankees began the 2013 campaign with a loss to the Red Sox 8-2 and without four of their stars. Jeter is out indefinitely with an ankle injury. Mark Teixera, the team's first baseman, is sidelined with a wrist injury and expected to return May 1.
The aging Rodriguez is injured as well. He has not been with the team since last year's playoffs and is currently recovering from hip surgery. Earliest estimates for his return are the mid-July All-Star Break.
This left the Yankees with one of its more depleted lineups in recent memory and prompted General Manager Brian Cashman to begin seeking replacements, like veteran first baseman Derrek Lee from the Pittsburgh Pirates. Although the search didn't pan out, Cashman acquired Youkilis, a former Red Sox third baseman, to replace Rodriguez.
Regardless, there is hope in the Bronx. The pitching staff will be the Yankees' greatest strength this year. Their starting rotation is led by C.C. Sabathia and veteran Andy Pettitte. Phil Hughes, who will enter the rotation when he, too, returns from an injury, will also prove helpful to the team. However, this is only if he is able to maintain his impressive strikeout-to-walk ratio and limit home runs. Even if Pettitte shows his age at 40, the Yankees have a solid No. 2 starter in Hiroki Kuroda. Both are capable of pitching 200 strong innings each this season.
The Yankee bullpen, which was strong last year without Mr. Sandman, Mariano Rivera, looks solid once again.
At best, this Yankee team will stay afloat until Jeter and company return and make the playoffs. If they do, their one-two punch of Sabathia and Kuroda, along with a postseason and energized Rivera, could make for a dangerous team come October.
Though this won't be the best Yankee regular season New York has seen, this team is intriguing. Yankee fans may relish the certainty of getting to play in October but living on the edge may prove to be a bit more entertaining.
A version of this article appeared in the Tuesday, April 2 print edition. Sam Barder is a contributing writer. Email him at [email protected]