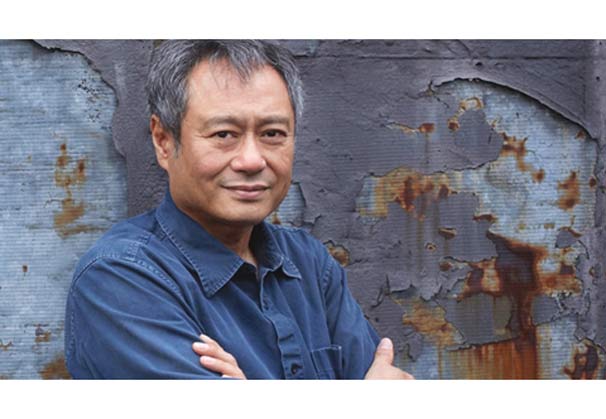 It's hard to imagine that three-time Academy Award-winning director Ang Lee was living through development hell back in the '80s, unemployed and living in the suburbs.
Fresh out of the graduate film program at the Tisch School of the Arts, Lee was living with his wife, Jane Lin, when an agent in Taiwan saw "Pushing Hands," one of his student films, and signed him.
"I lived in the suburbs, my wife worked as a researcher in a medical college … life was a little tough," Lee said. "From time to time I pitched my project, [hoping] something might happen … it's a typical development hell life."
Over 20 years later, Lee has three Oscars under his belt. At the 85th Academy Awards on Feb. 24, Lee won Best Director for his cinematic masterpiece, "Life of Pi." In 2005, Lee won Best Director for "Brokeback Mountain," and in 2000 he won Best Foreign Language Film for "Crouching Tiger, Hidden Dragon." It was during his time inside the classroom, however, when he really learned the ropes and honed his skill as a director.
"I really like the film school," Lee said. "It's a very working-oriented kind of program. You get to go out and make movies with your pals and classmates, and you help each other out, both in production and also post-production, or criticizing."
While Lee studied in his small class of about 35 students, some of his peers, like fellow director Spike Lee, grew to become very successful. Spike Lee graduated in 1982 and is currently a professor of directing strategies at Tisch's Kanbar Institute of Film and Television. Fellow classmate director Ernest Dickerson, mastermind behind "The Walking Dead" and "Dexter," also seemed to sprint ahead.
In 1982, the trio collaborated with each other for Spike Lee's senior thesis film, "Joe's Bed-Stuy Barbershop: We Cut Heads." Ang Lee worked as the assistant director while Dickerson was the film's cinematographer.
"I think our training as filmmakers is pretty confluent, you have an overall view, you know something about every aspect," Ang Lee said. "As a director, that's a great advantage in the professional world."
Spike Lee is a talented writer who writes decisively, Ang Lee said, and whose work put him ahead of his time. The two directors still keep in contact. In early March, Ang Lee made a visit to Spike Lee's class at Tisch.
Spike Lee spoke warmly of his erstwhile collaborator. "Much love and respect to my friend and classmate … Mr. Ang Lee," he said.
Roberta Hodes, a retired Tisch professor, taught Ang Lee in her basic production class. Lee remembers his professor as stern but very influential in his early career; Hodes described Lee as a student with a good sense of humor who was very intense in her basic production class.
"He lived in an attic someplace in the East Village, and over his head, there was a sign," Hodes said. "The first thing he saw when he woke up in the morning was 'Learn English.'"
These days, Lee is making a variety of well-received films, from action movies and dramas to his most recent philosophical venture — and his most expensive film to date — "Life of Pi." Even though the original story by Yann Martel was deemed impossible to film, Lee took the themes and story of the book and, using visual effects and a lot of CGI, made the film believable.
"To me, it's almost like a Western. A boy and a tiger. It's fit in a small space, but actually it's the ocean, it's a big backdrop much like the West," Lee said. "So it's very dramatic and very poetic, and it's philosophical … I like the challenge."
Mary Schmidt Campbell, dean of the Tisch School of the Arts and a good friend of Lee's, views the director as an inspiration for film students and others wishing to achieve a dream.
"Ang Lee is the living embodiment of the kind of artist Tisch strives to create. He has demonstrated the ability to retain the most intimate connection to emotions and human feeling in a range of genres," Campbell said. "Never content to rest on his laurels, he has been fearless in pushing the boundaries of cinema and its expressive possibilities."
While Lee believes there is no set advice for aspiring filmmakers — and what works for one person may not work for another — he places emphasis on the importance of writing and asking for feedback.
"School's not the end of learning, it's just the beginning," Lee said. "You learn throughout your career, you're always learning."
Jonathan Keshishoglou is a staff writer. Email him at [email protected].