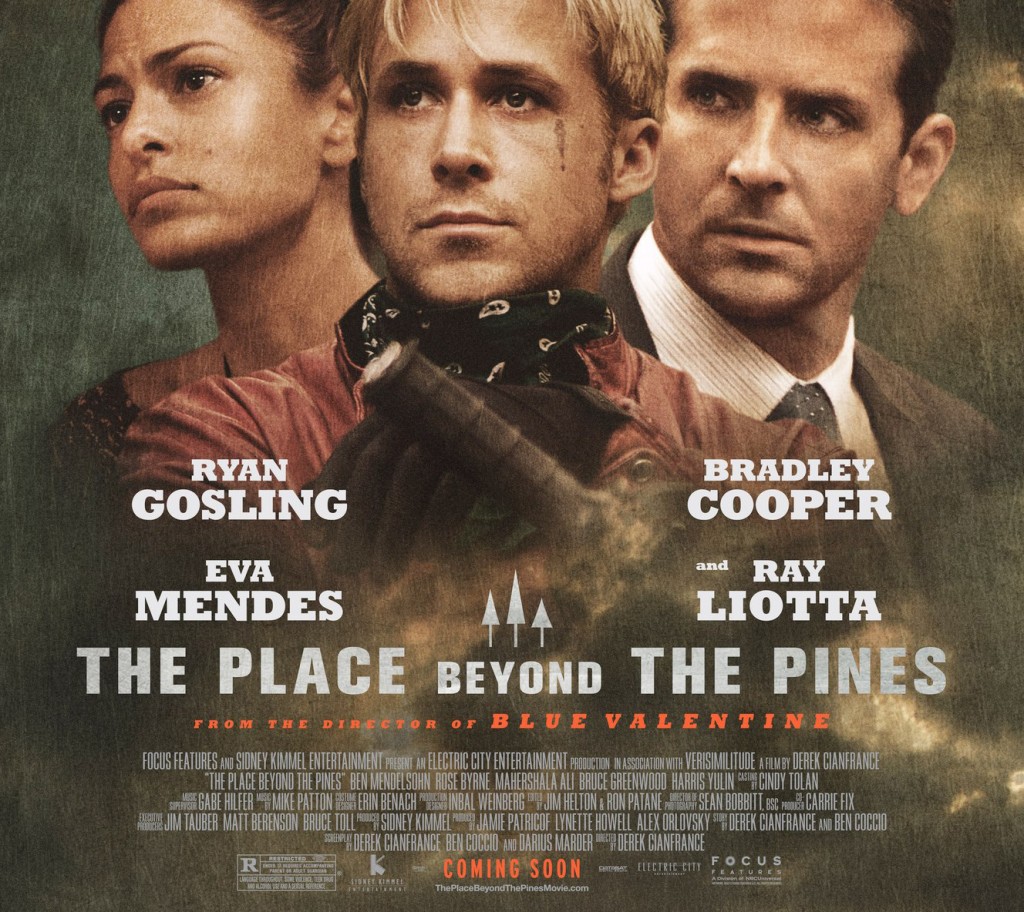 Derek Cianfrance first wowed audiences at the 2010 Sundance Film Festival with the critically acclaimed "Blue Valentine." This year, the director returns to the big screen with "The Place Beyond the Pines," a film about consequences and how the results of our actions can often affect future generations. With "Pines," Cianfrance has craf-ted yet another masterpiece.
"Pines" is split into three acts, and each one follows a different set of characters and details the lives they lead in Schenectady, N.Y. This intricate structure allows each of the film's stories to intertwine and go into places one wouldn't expect.
The first act almost exclusively features Ryan Gosling, who shines as the quiet motorcycle stuntman Handsome Luke. As Luke stops in Schenectady to perform with a carnival, he soon discovers that a former lover, played by Eva Mendes, has given birth to his son. In order to provide for the two of them, Luke decides to rob banks.
Despite his hard exterior, the audience can see that Luke doesn't want to lead a criminal lifestyle. He's simply doing what he must to provide for his son. Cianfrance makes the audience sympathize for Luke by including some heartbreaking family bonding moments to show how much Luke cares for the son he never knew he had.
The film calms down during the second act, which introduces Bradley Cooper as a cop named Avery Cross. Cross pursues Luke after his string of robberies, only to find himself dealing with deeper problems within his own police department. Fresh from "Silver Linings Playbook" fame, Cooper delivers another wonderful performance, this time as a father whose personal guilt makes him look differently at his infant son.
The action heats up again in the third act. Set 15 years after the events surrounding Luke and Avery, the final act introduces Dane DeHann ("Chronicle") and newcomer Emory Cohen as Jason and AJ, the sons of Gosling and Cooper's characters respectively. The ramifications of Luke's robberies and Avery's reputation have profound effects on their sons, who happen to be close friends.
DeHaan and Cohen have amazing chemistry — any scene featuring the two is fascinating to watch. Their complicated friendship leads to a tense finale that brings almost all of the characters together and brings the entire film full circle.
Cianfrance packs "Pines" with beautiful imagery. Schenectady is brought to life by cinematographer Sean Bobbitt's gorgeous work. The marvelous opening shot stands alongside the greatness of the famous continuous shot at the beginning of Orson Welles's "Touch of Evil."
A haunting score by Mike Patton also helps shape the atmosphere of the city. In a way, Schenectady almost becomes a character of its own, ushering in each new person as time passes and the story progresses.
With fantastic performances across the board and spectacular direction by Cianfrance, "The Place Beyond the Pines" is truly the first must-see film of the year.
A version of this article appeared in the Thursday, March 28 print edition. Jeremy Pick is a contributing writer. Email him at [email protected]