Society for Historic Preservation honors community members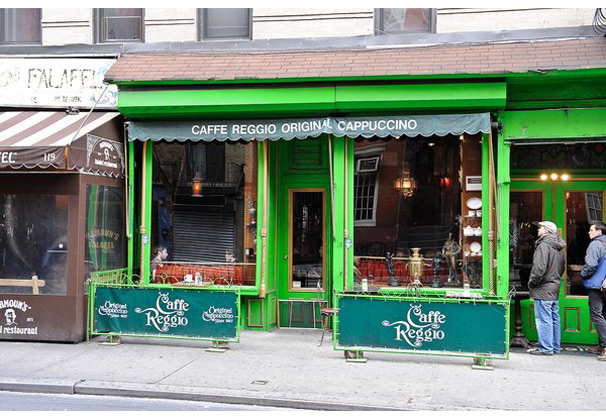 Notes
By Emily Bell
The Greenwich Village Society for Historic Preservation is now accepting nominations for their annual Village Awards.
Awwarded in June, Village Awards are given to buildings, businesses, individuals and organizations that have impacted Greenwich Village, the East Village and NoHo. The first set were awarded in 1991.
"The Village Awards' main purpose is to highlight and celebrate the great people, places, businesses and groups that have contributed to the special quality of life in our neighborhoods," GVSHP Executive Director Andrew Berman said. "We try to make sure that special contributions that people have made in one way or another are recognized."
Berman said the society typically receives over a hundred nominations and gives out about six awards each year. There is a ceremony with a video presentation that recognizes the recipient for their work, and then they are presented with the award.
Recipients are chosen by a committee comprised of GVSHP members, past winners, community leaders and small business owners.
"It's a good assortment of people of various facets of life in the neighborhoods we represent," Berman said. "The competition is fierce."
Past winners include Caffe Reggio, dancer Merce Cunningham, Washington Square Hotel and Film Forum. Another award called the Regina Kellerman Award, formerly known as the Front Stoop Award, is given to those that have restored or handled changes to a building in what Berman has called a "sensitive and appropriate way."
"The Village Awards help save and bring attention to buildings that add to the antique yet modern facade that is known to characterize much of Greenwich Village," Gallatin freshman Rayne Holm said.
Berman stated that GVSHP has given awards to community members who have worked against NYU projects in the Village but also gave NYU a Village Award in 1998 for their historic house restorations.
"There are people who have won awards, community activists who part of what they were recognized for was in fighting certain NYU expansion projects that we thought were bad," Berman said. "When NYU has done a good job of restoring a building, we've given them awards for that as well."
According to its website, the "GVSHP founded in 1980 to preserve the architectural heritage and cultural history of Greenwich Village, the East Village and NoHo." GVSHP releases newsletters, annual reports and has a blog. NYU professor of social and cultural analysis Harvey Molotch noted that part of the problem with Village preservation are changes in the financial worth of the areas.
"I think the Village is one of the treasures of world culture and it needs to be 'preserved,''' Molotch said. "The problem is how to do that. Landmarking and associated preservation tools at least help preserve the physical aspects of the history, rather than losing them to the wrecking ball and replacement by high-rise structures."
Emily Bell is a deputy city/state editor. Email her at [email protected].
Emily Bell is deputy city/state editor. Email her at [email protected]