Top spots to celebrate Spanish Paella Day
Today marks Spanish Paella Day, so take a trip to one of these great paella spots to taste the classic Spanish dish.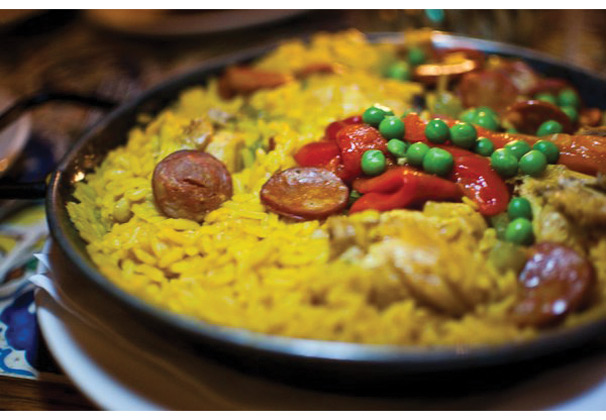 Tio Pepe | 168 W. Fourth St.
At this Greenwich Village favorite, you can choose from vegetarian, chicken or the classic seafood paella ($18-$30). For a shared appetizer, try any of their delicious tapas, including tableside-made guacamole and fried calamari ($10-$12).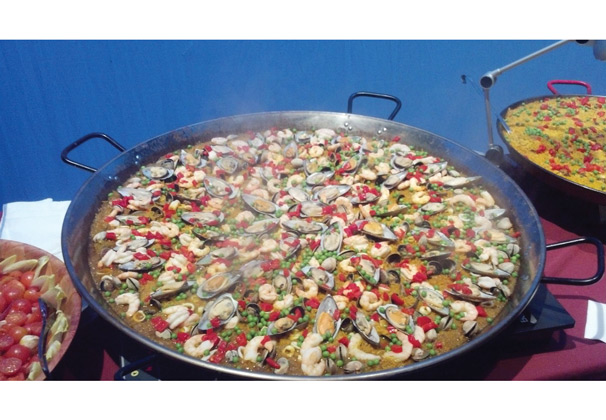 Café Español | 172 Bleecker St.
Serving paella three ways — Valenciana, marinara and vegetarian — Café Espanol combines great Spanish food with a cozy environment. Stop by for some paella in a delicious three-course special ($11.95).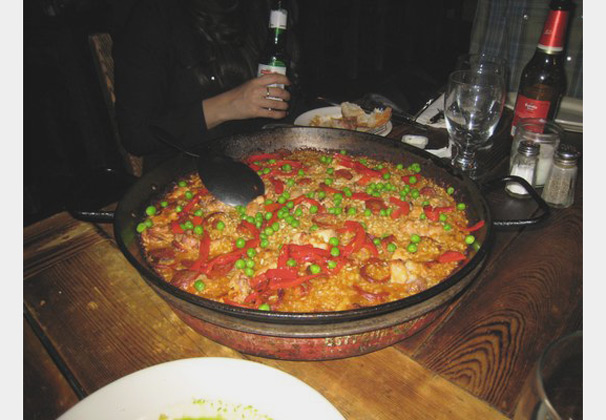 La Nacional Tapas Bar | 239 W. 14th St.
The specialty here, Paella de la Casa, is served in a sizzling pan to your table, filled with all the seafood, chicken and rice you can eat ($18). This is a great location for taking large groups of friends and trying flavorful Spanish food in a relaxed and friendly atmosphere.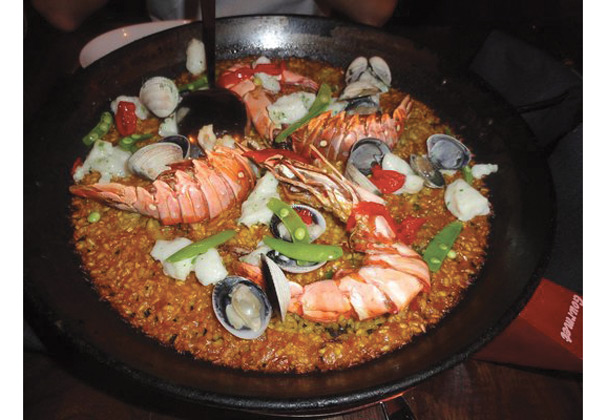 Socarrat Nolita | 284 Mulberry St.
Socarrat offers seven unique styles of paella, including lobster, lamb and vegetarian ($22-$27). Top off your dinner at Socorrat with a dessert, such as the Spanish classic flan or rich chocolate beignets ($7-$8).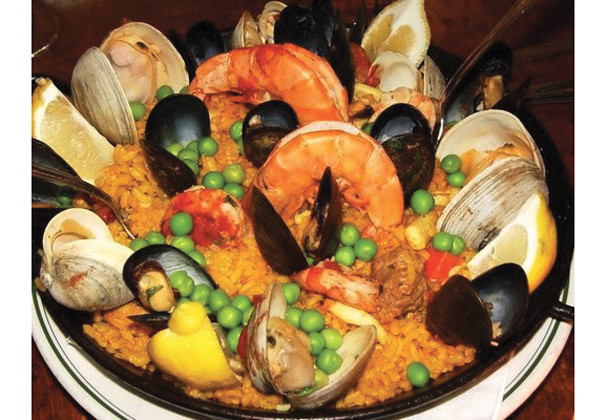 La Paella | 214 E. 9th St.
For those who love seafood, this restaurant is for you. Five paella options are available, with combinations consisting of shrimp, mussels and squid. Dishes are priced per person, so this hearty meal can be shared with friends ($17.50-$19.50).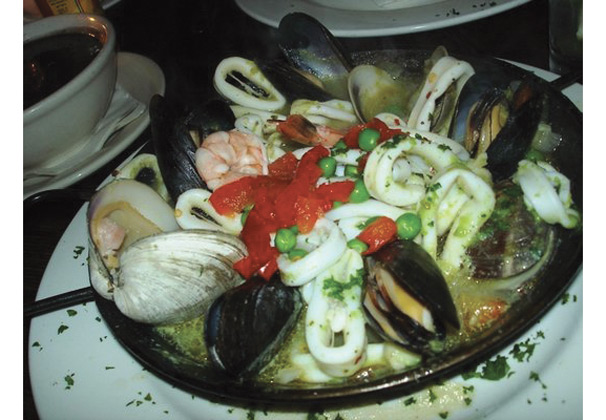 Cuba | 222 Thompson St.
Enjoy flavorful paella filled with shrimp, scallops, calamari and a variety of vegetables ($22-$24), while listening to live Cuban music, all provided by this small yet exciting SoHo spot.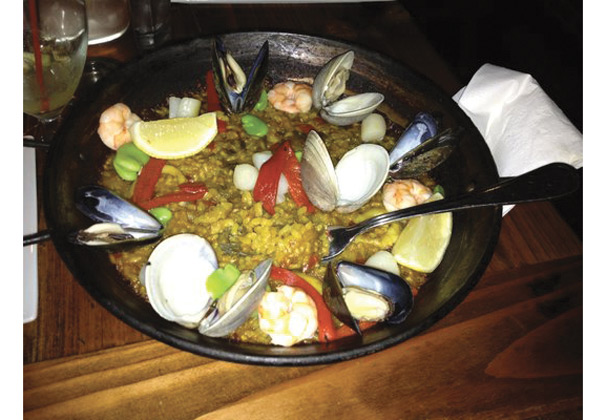 La Bota | 41 Greenwich Ave.
Are you a meat lover? Check out La Bota, located in the West Village, which serves paella with chicken, short rib and chorizo, as well as classic seafood options ($20-$24).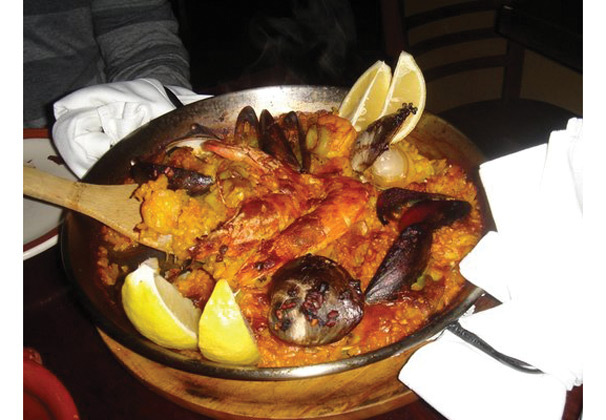 Sala One Nine | 35 W. 19th St.
Sala One Nine offers a classic Spanish cuisine in a rustic, artisan environment. A traditional seafood paella, Paella de Marisco ($19 per person), served with shrimp, mussels, prawns and calamari, is offered in this lively Flatiron establishment.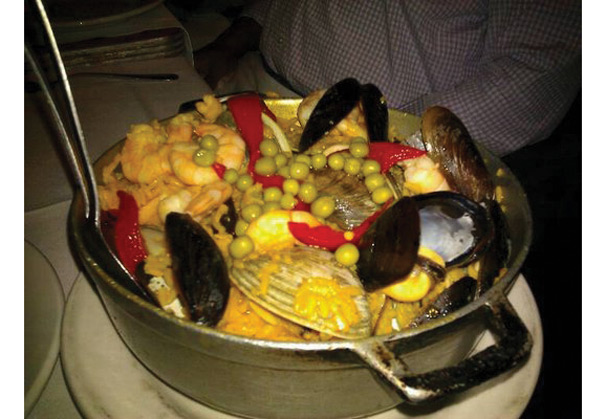 Spain Restaurant | 113 13th St.
At West Village's Spain Restaurant, you can add lobster to any of their two classic paella dishes ($17.50-$19.50). And for a high-priced ingredient such as lobster, that's a delicious bargain.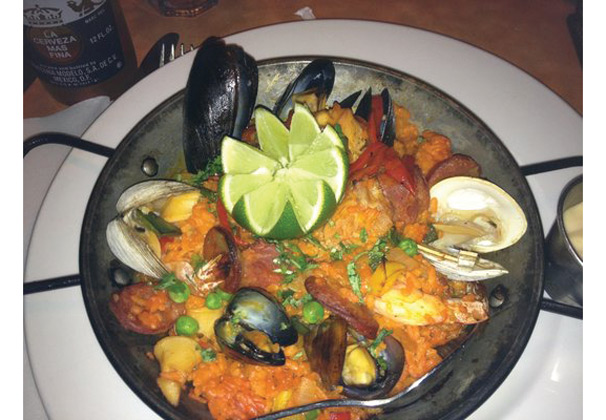 Yuca Bar & Restaurant | 111 Ave. A
This East Village favorite offers a wide array Latin fusion dishes, including paella Valenciana ($22), which contains seafood, chicken and chorizo. Split this dish in the restaurant's outdoor cafe section for a perfect combination of great food and people-watching.
A version of this article appeared in the Wednesday, Mar. 27 print edition. Dana Reszutek is a contributing writer. Email her at [email protected]