Vending machines at bars offer more than snacks, beverages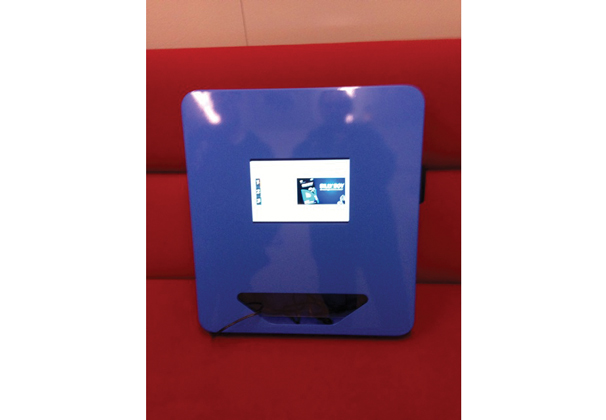 A new vending machine that provides mouthwash, gum and even condoms may soon appear in bars all over New York City.
The vending machine known as Vengo is an off-shoot of TaxiTreats, a project to providing essentials for commuters in taxicabs. The idea won first prize of $17,500 in the New York City Economic Development Corporation Next Idea Competition out of 270 other companies last year. The sleek, wall mounted machines feature a touch screen and only accept credit cards.
The startup company is headed by CEO Brian Shimmerlik, an MBA candidate at the Stern School of Business, and his partner, Tomas Grosskopf. It is partially funded by the NYU Innovation Venture Fund, and by January it raised $1 million. The first Vengo machine debuted this past February with the consent of Michael Sinensky, owner of Village Pourhouse, and he has heard nothing but positive responses from his customers.
"Customers mention they've never seen anything like it and it keeps their breath fresh while searching for their significant other at the bar," he said.
Sinensky spoke highly of the convenient size and high tech design of the Vengo machine. He also said it keeps customers in the bar longer, and increases his revenue from products that were not sold before in the bar.
"We make money on Vengo like an ATM machine or video arcade game and it takes up barely no space, so it's a no-brainer for us to have it," he added.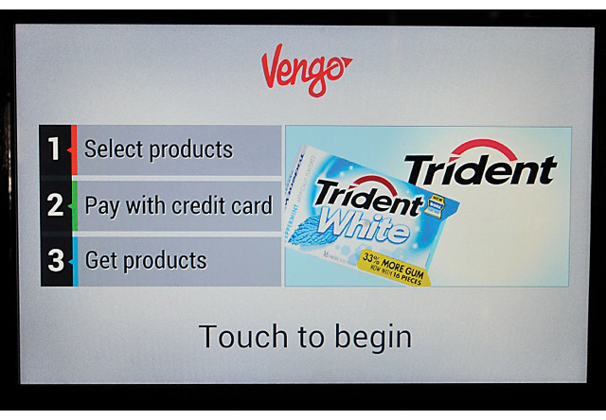 Though the original intention was to implement the vending machines in taxis, the deputy commissioner for public affairs at the New York City Taxi and Limousine Commission, Allan Fromberg, said that this will conflict with Nissan's Taxi of Tomorrow design, which is expected to debut this fall. Still, Shimmerlik is hoping to add 10,000 machines around the city, as well as add more products to the machines.
"Vengo is trying out various products with the goal of providing consumers with what they want, when they want it, where they are," Shimmerlik said. "The machine's small depth allows it to be put almost anywhere. We're even hoping to put them above elevator buttons in many large office buildings."
Although the current products, namely Old Spice deodorant and condoms, seem to target a more male demographic, Shimmerlik said that the Vengo also catersto women. A machine at SideBAR near Union Square does include a unit with female hygienic items. Items can be customized based on the location.
Despite positive feedback by customers, GLS sophomore Alice Sholto-Douglas expressed her concerns about products like Vengo.
"I feel like this is a convenience that will slowly start to replace parts of us as human beings." she said. "We translate our mental capacities into new technology."
Sofia Lizza is a contributing writer. Email her at [email protected]