Top 5 spring break adventures
Don't spend spring break in the city hibernating in your dorm room. Instead, experience an adrenaline rush and channel your inner thrill-seeker by trying some adventurous activities just outside the city limits.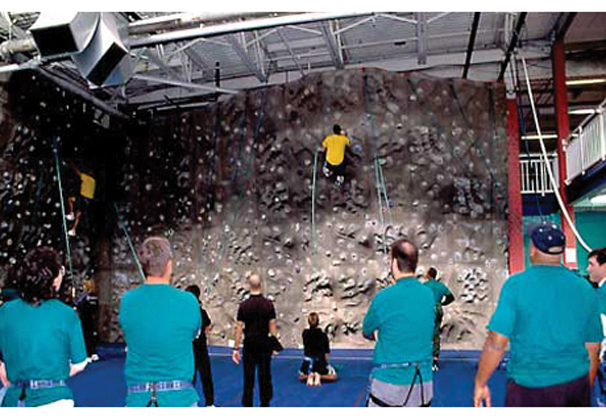 Field House at Chelsea Piers
Pier 62, 23rd Street and Hudson River Park
While you won't find any rock formations to scale in the city, you can still experience a realistic climb at the Field House. The 23-foot indoor rock-climbing wall is open to people of all experience levels for two-hour scaling sessions. All necessary equipment is included in the $25 fee. Don't forget to wear comfortable clothing and shoes.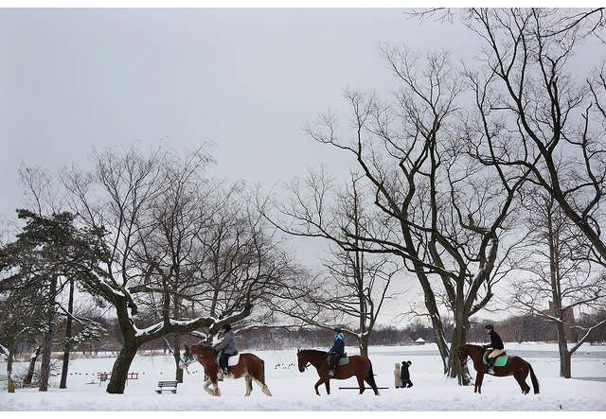 Kensington Stables
51 Caton Place, Brooklyn
No riding experience is necessary to explore Prospect Park via horseback. The three and a half mile trail starts at the Park Circle entrance and continues alongside the lake to the Nethermead Arches. Throughout the journey, a Kensington guide will point out historical trivia and features of the scenic landscape. The ride is $37 per person and advanced reservations are advised.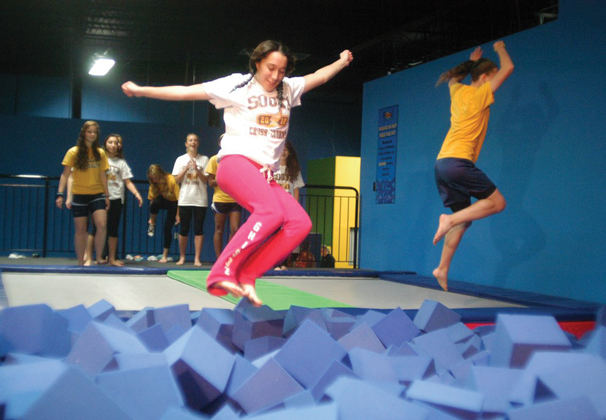 Bounce!
612 Corporate Way, Valley Cottage, NY
Your inner child will be bouncing off the walls at this 25,000 square foot facility made up of three trampoline courts and two trampoline-to-foam pits. The open bounce times vary daily, but only cost $12 for the first hour and $10 for each additional hour. Take the time to practice your back-flips, play a round of trampoline dodgeball or even slam-dunk basketball. For a more structured workout, register for a 45-minute aerobics class for $14. Travel time is about two hours. Take the Metro-North Railroad to Croton Harmon.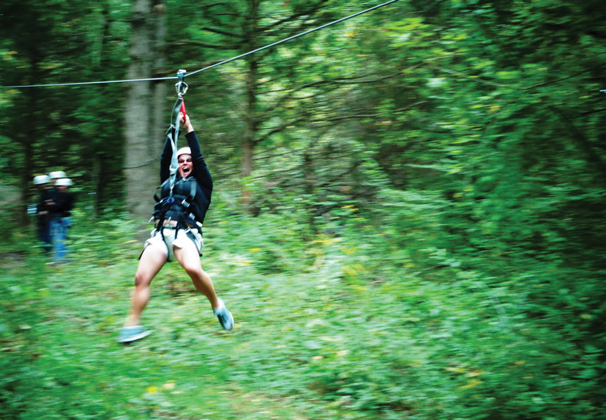 Big Bear Ziplines
817 Violet Ave., Hyde Park
Feel like Tarzan as you soar up to 30 miles per hour at heights up to 80 feet above ground on this $99 zipline adventure. During the three-hour canopy tour of Hyde Park, a zip pilot will lead you through eight courses until you reach the final Big Bear line. Big Bear Ziplines has made travel easy by offering a free round trip shuttle from the Poughkeepsie Train Station for groups of eight people or less.
Skydive Jersey Shore
Monmouth Executive Airport in Farmingdale, N.J.
Appease your inner thrill-seeker by going tandem skydiving on the Jersey Shore. As you soar two miles above the ground, make sure to take in the breathtaking view of the New York skyline. The $205 fee, $215 on the weekends, includes equipment and a 30-minute training session. Purchase a DVD of your skydiving experience for $99. Take a two-hour New Jersey Transit Bus from the Port Authority Terminal.
Deborah Lubanga is a contributing writer. Email her at [email protected]