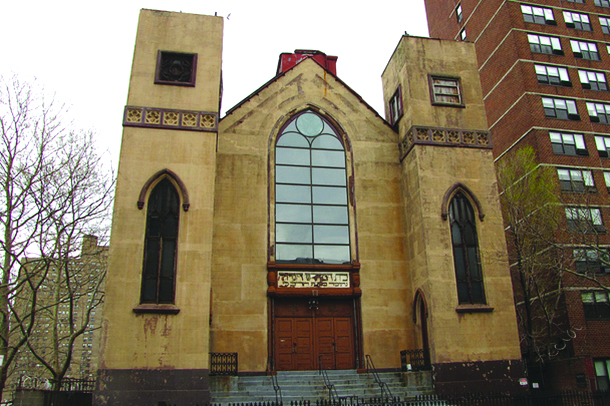 The oldest Russian Jewish synagogue in the United States and New York is currently seeking the right to tear itself down after standing for over 150 years.
Since 1850, Beth Hamedrash Hagadol has been located at 60 Norfolk St. in the Lower East Side as a historical reminder of the first Jewish immigrants to the United States. Now the synagogue has asked the New York City Landmarks Preservation Commission to revoke its landmark status, which was issued in 1967.
The Jewish Daily Forward stated that representatives from the synagogue have argued that the cumulative damage over the years has been too expensive for the congregation to maintain. In a recent proposal, a new condominium complex will replace the site. Despite the elimination of the old structure, representatives indicate that the new building will commemorate the site's historical and cultural value by including a synagogue on the ground floor.
Currently, the Friends of the Lower East Side, a grassroots organization dedicated to preserving the architectural and cultural heritage of neighborhoods in Lower Manhattan, has issued a petition to save the synagogue.
"[We] strongly believe that Beth Hamedrash Hagodol Synagogue needs to be saved as a visible reminder of the Jewish heritage of the Lower East Side and as a tangible link with the immigrant history of America," said Linda Jones, a representative from the Friends of the Lower East Side.
She said allowing the 163-year-old building to be demolished would encourage developers to continue tearing down landmarked buildings.
So far, the petition has made progress. It has collected over 400 online signatures and 100 more on paper petitions. Jones said this was only the beginning of the campaign.
NYU Judaic studies professor Hasia Diner said the decline of the synagogue is an indication of a moving Jewish population, and she wondered if its historical background is enough to justify keeping it during the changing times.
"I've been to the synagogue. The paintings are amazing, and it's architecturally beautiful," Diner said. "However, I don't know if its rich history is enough to keep it standing. If the congregation can't find enough people, then the synagogue may not speak to the cultural needs."
The Landmarks Preservation Commission has currently not scheduled a hearing on the synagogue's hardship application. Elisabeth de Bourbon, director of communications for the commission, stated that a date will be set once the owner's application is complete.
Fay Lin is a contributing writer. Email her at [email protected]