Charlotte Martin is, in her own words, a funny woman. The Tisch junior runs a sketch comedy group, avidly attends stand-up shows and is always on the lookout for material. Based on the content of her bag, her biting wit and her dream of writing a half-hour sitcom for NBC's Thursday night line-up, Tina Fey and Amy Poehler should watch out. Their successor has arrived.
"Bossypants" by Tina Fey
Tina Fey is one of Martin's idols. She keeps a copy of the comedian's tell-all book in her bag for daily inspiration.
"I not only admire her career, but she has a philosophy I relate to: working hard, being polite, being honest as much as possible and not taking yourself so seriously," Martin said. "There are a lot of people in comedy who can cross the line into being racy for the sake of being racy, but she is just genuinely funny."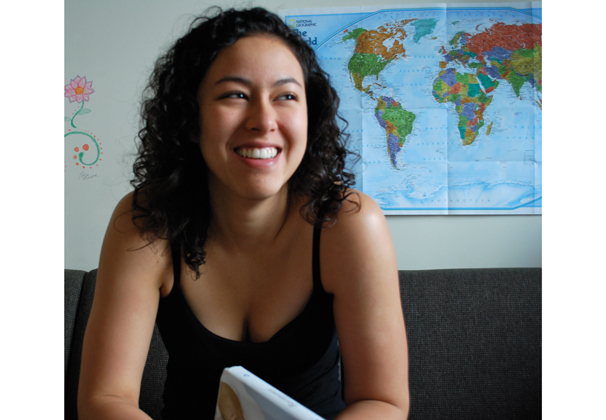 An array of notebooks
While most writers only have one notebook, Martin carries four in her bag every day. As she watches comedy shows, she writes routines in a journal devoted to stand-up comedy. A second notebook is dedicated to Martin's sketch comedy troupe. Even though the group is on hiatus, Martin still collects ideas for future sketches when members return from studying abroad.
"There were seven of us from our sketch class who wanted to continue doing this after the class was over," Martin said. "At the time it was a secret, so [we] started calling ourselves 007 because we were like secret agents."
In addition to writing in two comedic notebooks, Martin carries a personal journal to organize her thoughts as a comedian and a writer.
"You know how sometimes you always feel crazy," Martin said. "And you're like, oh I wish I had a really good friend who I could tell all my problems and thoughts and ideas to. But you don't have any friends, so you just use your book and write it all down? That's me."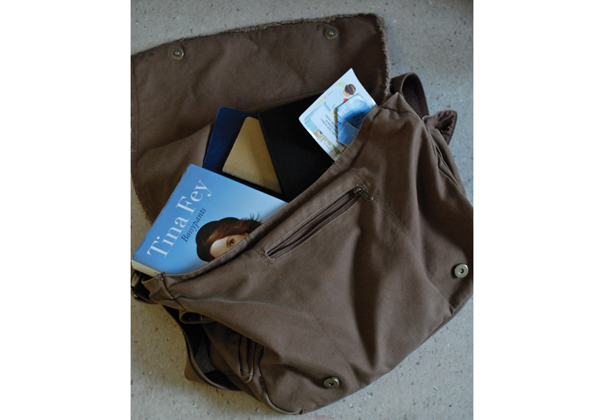 Ticket stubs
Martin works as a talent scout for Avalon Management Group. She attends shows three nights a week and reports on the audience, the venue and individual acts. The ticket stubs she keeps in her bag are reminders of a week's work.
"It's really fun because I get to see comedy shows all over New York," Martin said. "Well, mostly downtown. I don't know if they have comedy uptown. I think they have money, not comedy."
A version of this article appeared in the March 3 edition. Madaleine Overturf is a contributing writer. Email her at [email protected]