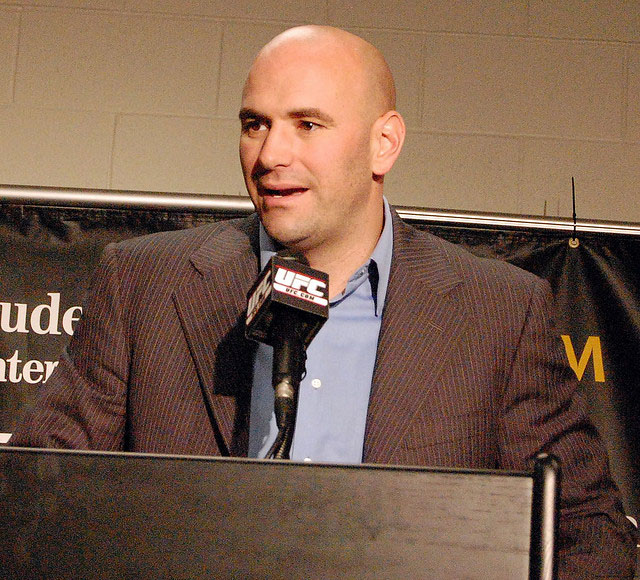 Ronda Rousey might have become the most important figure in the history of women's combat sports this past Saturday in the first female match hosted by the Ultimate Fighting Championships. She finished the fight with Liz Carmouche by — once again — arm bar in the first round, at 4.49 seconds into the match. Rousey advanced her professional record to 7-0, so far ending every match of her career with an arm bar in the first round.
Although she decisively passed this test, it was Rousey's hardest to date. A little over a minute into the fight, Carmouche grabbed her from the back, attempting a standing rear naked choke and then a neck crank. Rousey fought out of the situation, even as her reddened face and facial expressions demonstrated the pain she was trying to ignore.
The Olympic bronze medalist then took Carmouche down and attacked her with punches from top position, before slipping a vulnerable Carmouche into her trademark arm bar maneuver. Many viewers considered this situation inevitable.
However, what now seems inevitable is the increased significance of female fighters in the UFC, the sport in general and American culture.
Here are a few firsts to wrap your mind around: Completely sold out, UFC 157 was the biggest pay-per-view fight of all time that featured women. This was the most financially successful women's fight of all time. Rousey earned the largest fight purse — or payment — for a woman in the history of combat sports, as well.
The Rousey vs. Carmouche fight may also be a first in that it could be a major catalyst for female athletes and females in general to take an interest in mixed martial arts and consider it as an outlet for athletic competition or a career path.
UFC president Dana White commented, "All these talented women that are out there in judo and all these other things, believe me, just like I've always told you guys, when we go into a new market … people start training, and that's what's gonna happen now in this women's division."
Rousey, speaking to Time Magazine, said, "It has to be universally accepted for everyone to do it … If you want it to be a household recognized sport, it needs to be acceptable for everyone to do it. It needs to be celebrated for everyone to do it."
Well Ronda, you just might make that happen.
A version of this article appeared in the Thursday, Feb. 28 print edition. Eli Kurland is a contributing writer. Email him at [email protected]