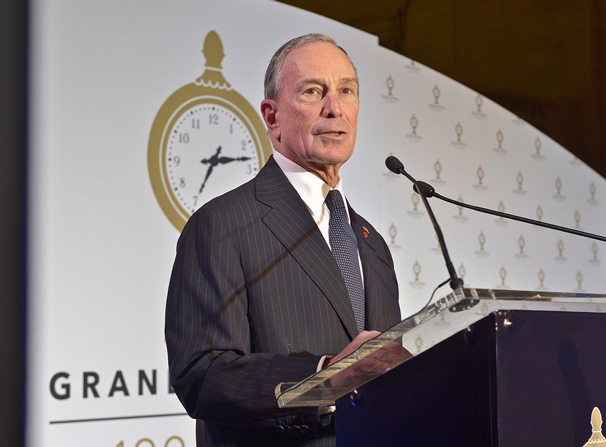 Mayor Bloomberg's recently released $70.1 billion proposal for the final budget of his mayoralty was met by much controversy.
The 2014 budget does not include any tax increases, but closes a $1.1 billion deficit. City spending will decrease 1.1 percent, or $254 million, over the next fiscal year.
Doug Turetsky of the Independent Budget Office, a non-partisan publicly-funded budget monitor, summarized the sentiments of many pundits and policymakers.
"If you look at the budget, and the formal presentation of what's in the budget, the gaps going forward are relatively small," he said. "But it's what you don't see in the formal presentation that creates the biggest potential for problems."
The first problem Turetsky identified is the 2010 expiration of labor contracts. The current proposal has not left aside any money for wage increases that many unions are expecting come 2014. He said that raises anticipated by teachers and workers amount to $3.8 billion, which is not accounted for in the current budget.
Turetsky also addressed the fact that around $700 million of the presumed revenue for the 2014 budget is contingent on the sale of 2,000 new taxi medallions. However, this deal is tied up in a lawsuit, as many taxi owners and companies are against the sale of these medallions. Turetsky said this could pose a problem for the next mayor if the deal does not materialize by 2014.
Maria Doulis, director of city studies at the non-partisan Citizen's Budget Committee, said the recession will continue to have long-term effects on the city's budget.
"What is really different about the last two budgets is that we're entering a period coming out of the recession where revenue growth is much smaller than we've seen over the past decade," Doulis said. "As a result of that, it requires tightening on the expenditure side and really starting to grapple with the issues that are driving budget growth."
Education may take a hit from this lack of revenue growth. According to Doulis, with this budget proposal the city plans to reduce the size of the teaching workforce by 1,800 by next year.
Tisch freshman Ben Goalz worries that after-school programs will be the target of the budget cuts.
"Given the large number of high earners this city has access to, I think that a progressive income tax hike in NYC sounds a lot better than a slashing campaign, especially one that targets our schools, which already have taken huge hits in the last few years," Goalz said.
Overall, though, Doulis believes the mayor has handled the budget well over his past three terms.
"They established this health insurance trust fund, they were able to pay down a lot of debt and save a little on the debt service costs," she said. "They took a number of actions that were very prudent, realizing that good times weren't going to last forever."
Isaac Marshall is a staff writer. Email him at [email protected]