When Richard Allen, professor of Cinema Studies at the Tisch School of the Arts, was creating a name for his band, he had a wealth of inspiration to choose from, including his favorite '80s musicians the Kinks and Ray Davies, the Beatles, as well as countless classic films.
Allen decided the name of his band should reflect his career as a film professor. He chose "Thaumatrope," after a Victorian era toy that doubles as a viewfinder.
"I liked the cinematic connection, and the idea of me becoming a rock musician was a bit of a magic trick too," said the professor-turned-rock-star.
If one professor playing a guitar is a magic trick, "Group Therapy: Scientists, Shrinks, Films Scholars and Rock & Roll," a three hour concert at (le) poisson rouge this Friday night will be nothing short of fantastical. The show will feature the frenetic musical stylings of three different bands comprised of NYU faculty members: Thaumatrop, SIG!!! and The Amygdaloids. All proceeds from the event will benefit the Robert Sklar Memorial Scholarship, a scholarship fund that provides financial aid for students in the Moving Image Archiving and Preservation program at Tisch.
"I am chair of my department and set myself the task to raise money for student fellowships because I believe the cost of education at NYU is just too high and there is simply not enough student aid," Allen said. "These concerts are my way of contributing to the cause."
The scholarship program, which launched last year, raised $100,000 in scholarship funds last year. Friday night's concert is only one facet of this year's 10-month long program, an endeavor which Allen and his fellow musicians hope will raise over $500,000. The foundation has raised $13,000 in funds so far this year.
Howard Besser, professor and director of the Moving Image Archive and Preservation Program at Tisch, hopes the "Group Therapy" concert will peak students' interest in film preservation while also raising scholarship funds.
"The event will memorialize film historian Bob Sklar, a critical member of our faculty, who died in a bike accident last year," Besser said. "It is part of a 10-month fundraising campaign in Bob's honor, and it is related to a year-long celebration of the 10th anniversary of the MIAP Program, which will commence in September."
Tisch freshman Zeke Foerster is skeptical about attending a show in which professors are performers, but supports the scholarship fund and its goal.
"Tisch is a great place, really, but personally I wouldn't go see a professor playing in a concert," Foerster said. "That being said, anything to raise money for the film program, especially for a scholarship I support completely, because I'm a film student too."
"Group Therapy" begins at 7 p.m. at (le) poisson rouge, at 158 Bleecker St. Tickets are $10.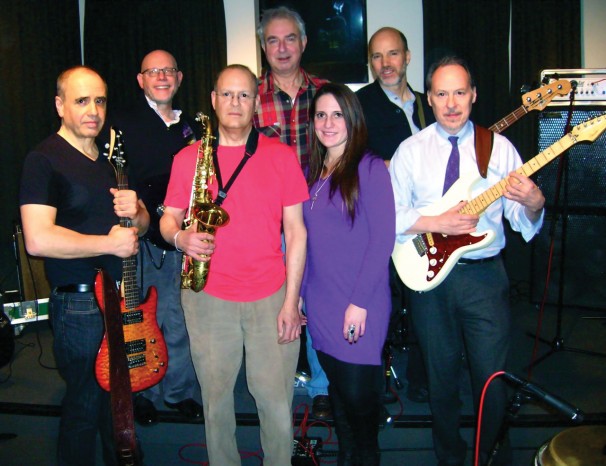 A version of this article appeared in the Monday, Feb. 4 print edition. Helen Holmes is deputy features editor. Email her at [email protected]