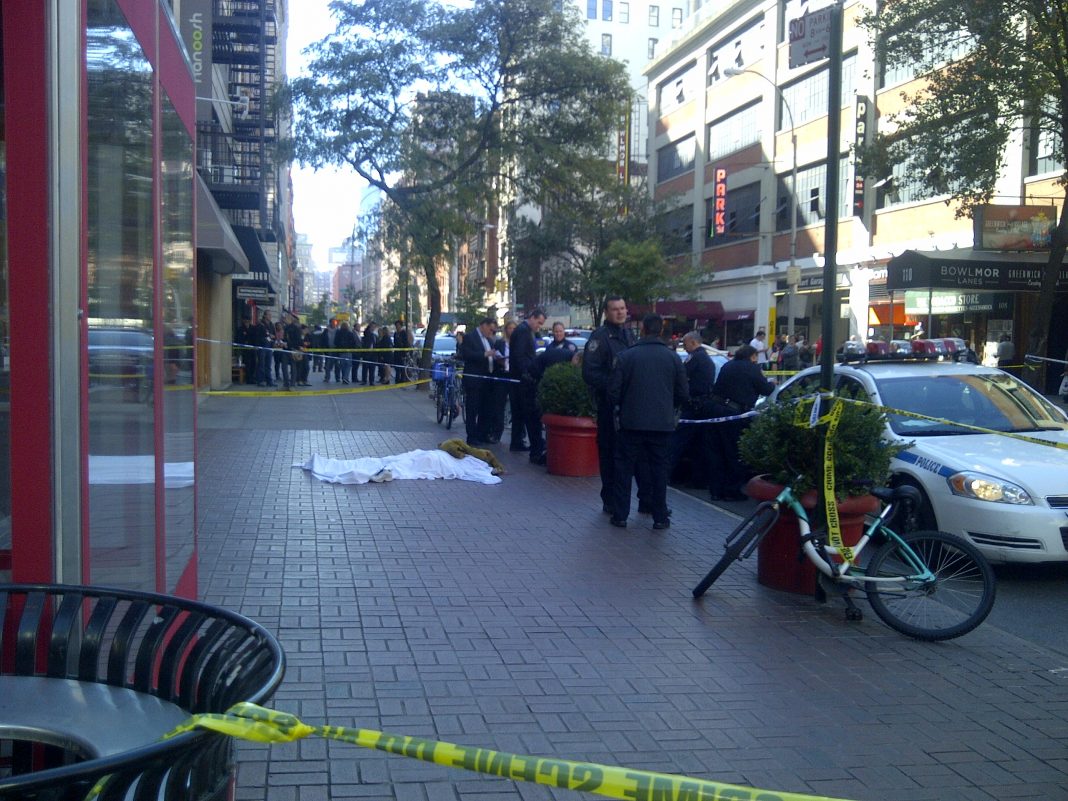 The Gothamist has reported that at around noon, an unidentified individual was seen falling from a building on University Place between 12th and 13th street.
According to spokesperson John Beckman, the incident happened a few blocks north of Weinstein Residence Hall. The individual was middle-aged and unconnected to the NYU community.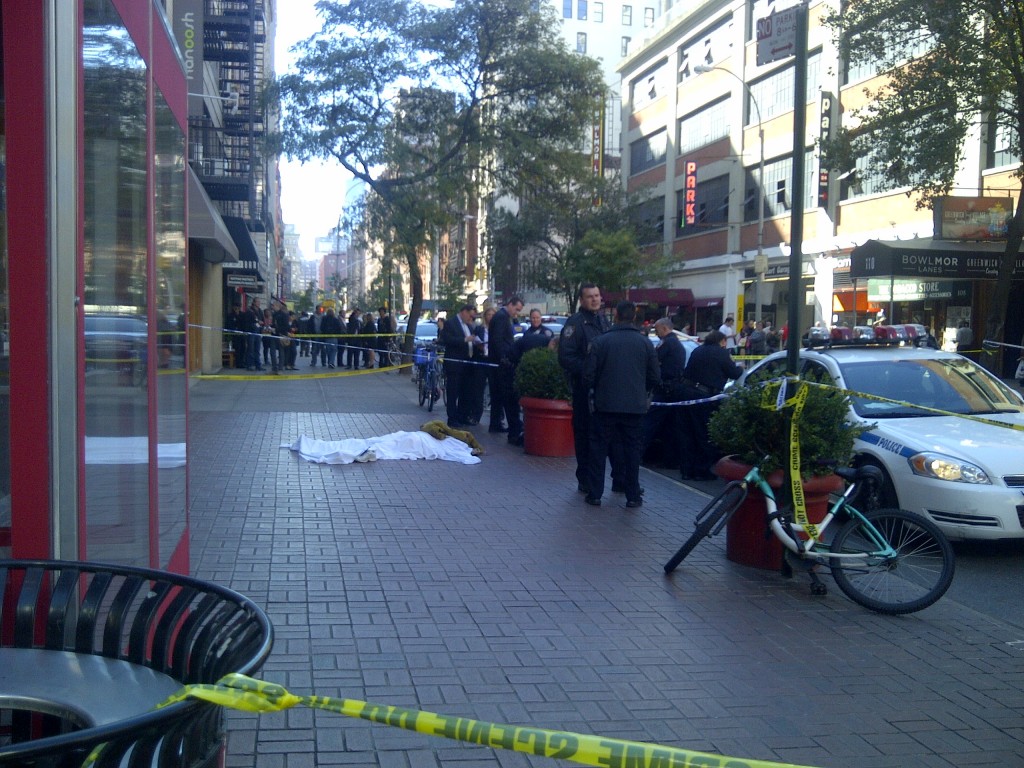 UPDATE: 1:38 p.m.
"We are unaware of any injuries to any member of the NYU community related to this incident." – NYU spokesman John Beckmen.
UPDATE: 1:44 p.m.
The New York Fire Department confirms that they received a 911 call at 11:50 a.m. In order to protect the privacy of the individual, they could not confirm the gender or identity.
UPDATE: 2:13 p.m.
According to a police source, the individual was a 57-year-old woman from Stuytown who leaped from the 8th floor. She was pronounced dead at the scene.
Email [email protected] with further questions, comments, or tips. 
Additional reporting by Emily Yang, Hanqing Chen and Tony Chau. Emily Yang is deputy managing editor and Hanqing Chen is assistant managing editor. Email them at [email protected]