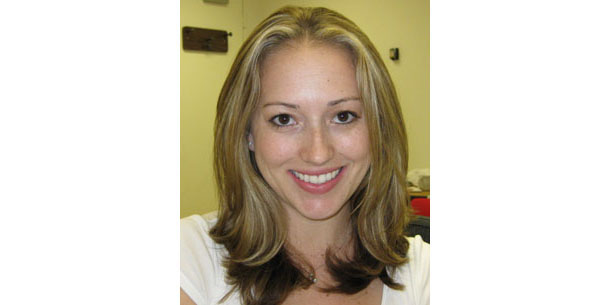 Tessa West, assistant professor of psychology at NYU, has spent her career researching race relationships between various racial and ethnic groups in the United States.
West recently won the 2012 Theoretical Innovation Prize, which is awarded by the Society for Personality and Social Psychology.
"I try to capture the perspectives of both individuals involved in an action," West said.
Prior to starting her career at NYU, West attended the University of California, Santa Barbara as an undergraduate. She developed an avid interest in psychology and began doing research during her freshman year.
"[Research was] truly one of my best experiences in college," West said.
She then went on to graduate school at the University of Connecticut where she received a doctorate in psychology.
Through her investigations, West has been able to work with some of the most prominent figures in her field, to whom she attributes much of who she is today. She completed her honors thesis under the direction of James Blascovich, a psychology professor at UCSB, and worked with
David Kenny, a professor at UConn who was co-awarded the Theoretical Innovation Prize.
West's research focuses on the race relationships in the United States and the way these relationships have changed in modern society.
"Racism is often expressed subtly, not overtly, and in many cases it can be difficult for individuals to know if they were treated a certain way because of their race," West said.
West said NYU has affected her research in many ways, as the university offers a diverse community in terms of race, nationality and beliefs, providing fuel for a bulk of her studies.
"I have been pleasantly surprised at undergraduate students' willingness to share their differing perspectives with myself and my graduate students," West said.
West's research takes into account both sides of a relationship. She tries to figure out where both parties contrast and uses this information to improve interracial relationships. Many NYU students have shown interest in West's work.
"I think that people in social situations tend to gravitate toward people of their own race
subconsciously because they feel as if they could identify with them more," said Tisch freshman Liv Senghor, who was not involved in West's study.
West will receive the 2012 Theoretical Innovation Prize at the Society for Personality and Social Psychology's annual meeting in late January in New Orleans.
"West is really engaging in cutting-edge work, and to have received that prize means that she is being recognized by some of the most influential people in her field," said West's colleague Jay van Bavel, an assistant professor of social psychology at NYU.
In the future, West will continue to study interracial relations. But she will further her research and broaden the types of relationships to include those between U.S. citizens and recent immigrants, as well as those between physicians and patients.
"My work will continue to apply laboratory and field-based approaches to understanding intergroup relations," West said. "My talented graduate students and undergraduate honors students also have great ideas, which I am looking forward to exploring."
A version of article appeared in the Thursday, Sept. 27 print edition. Kaitlin Gu is a contributing writer. Email her at [email protected]