'Paris: A Love Story' a true memoir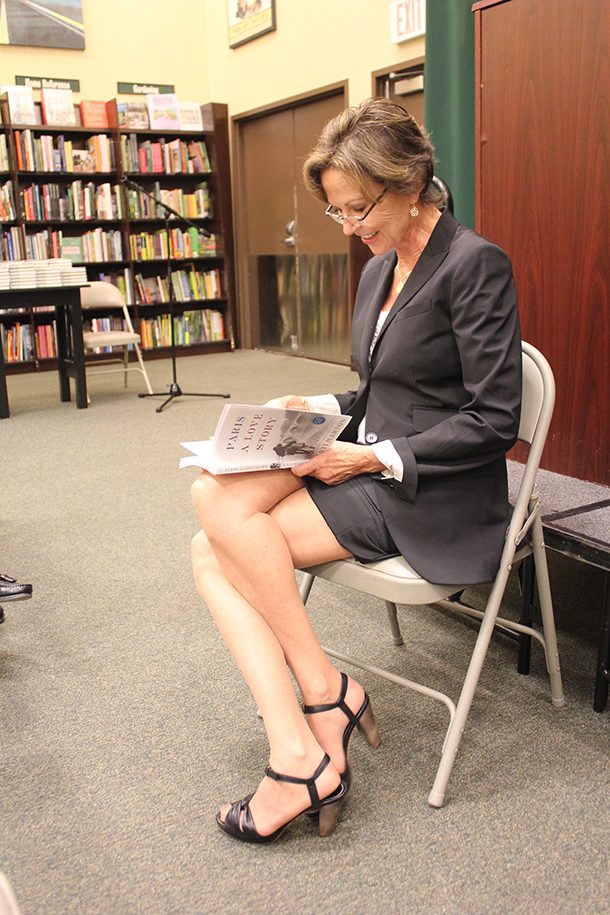 It was Hemingway who called Paris a moveable feast in his memoirs of the city. "It stays with you forever," he wrote. Award-winning journalist and author Kati Marton has certainly found this to be true.
Marton recently released her memoir, "Paris: A Love Story," which details love, loss and her memories of Paris. The memoir was presented at Barnes & Noble in TriBeCa on Thursday, Sept. 20. In her seventh book, Marton shared her reflections on the three stages of her Parisian life: first as a student, next as a young woman developing her career, then with the man she loved — and lost.
"Everything good in my life seems to happen in Paris," she said to an intimate crowd of friends and fans. "In a way, every story about Paris is a love story. So is mine."
Marton, who is 63-years-old, is a former NPR and ABC News correspondent. She was married to late newsman Peter Jennings and then to diplomat Richard Holbooke, to whom the book is dedicated. "Paris" is already at the top of several best seller lists.
The book begins with the death of her husband, Holbrooke, in 2010. It then revists the many occasions when Paris meant something to her and what the city means to her today as she deals with grief and rebuilds her life. The book is based on the journal she kept in the wake of her husband's death and the letters she wrote as a student in Paris.
"It was very cathartic to write," Marton said. "I had to pick myself up and get out my bubble of grief. It turned out to be the best thing I ever did."
"One of the things about grief is that it's not a straight line. Loss will find all of us," Marton said. "Part of the reason this book is doing well … is because it captures that human experience."
CAS senior Claire Schmidt, who studied abroad in Paris, believes Marton describes Paris accurately and remembers her time there fondly.
"I lived on the seventh arrondissement, there would be children with baguettes, a church that would ring its bell every hour," Schmidt said. "I think I was able to find home in Paris, just like I did in New York. It became home."
Despite the grief described in her book, Marton's experience is focused on love.
"After all," she said, "how can you write a book that is centered in Paris and not have it be about love and light?"
A version of this article appeared in the Sept. 24 print edition. Grace Whitney is a contributing writer. Email her at [email protected].