Nanette Lepore Spring/Summer 2013
Brooklyn based band the Brazilian Girls set the stage with upbeat tunes for Nanette Lepore's feminine and beachy Spring/Summer 2013 collection.
The garments—shorts and tailored jackets that gave way to bikinis and flowing dresses—were composed mainly of bright greens, coral, black and white checks and pottery-inspired prints.
Lepore was inspired by the imagery found on pottery in the Porcelain Room at the Charlottenburg Palace in Berlin, which she translated into the collection by blowing up patterns, singling out specific details and dramatizing the color scheme.
A white beaded jacket, worn over a pistachio green striped shirt, was paired with checkered pants. The same black and white checkered print was used for a bodice that laced up the back and was worn with clover green, patterned pants.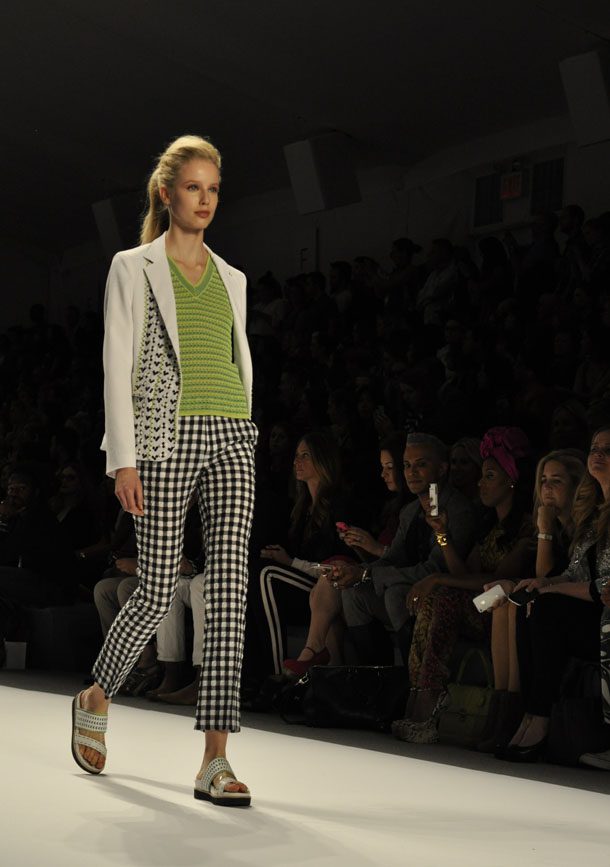 Thick woven belts cinched dresses at the waist and gave certain looks, as Lepore said, "a more ethnic edge."
Hair was styled in loose, wavy ponytails, complementing the collection's overall relaxed and casual silhouettes. Whether relaxing on the beach or heading to the office, Lepore's looks are sure to be any cool girl's go to next spring.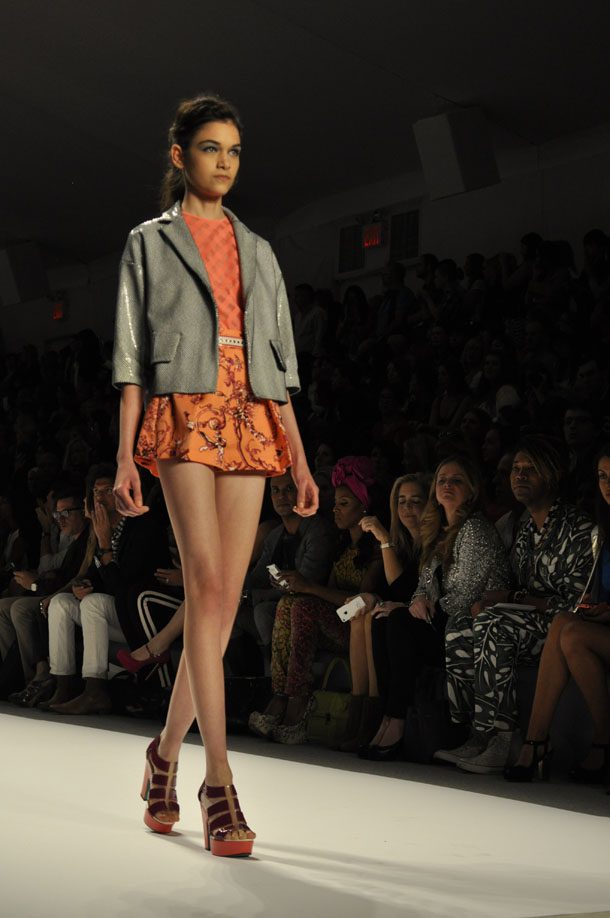 Bill Cunningham, Emma Roberts, Sami Gayle, India de Beaufor, Jay Manuel, Abigail Breslin and June Ambrose were among the celebrities in the front row.
Emily McDermott is a contributing writer. Email her at [email protected]