Nicole Miller Spring/Summer 2013
Aptly named Batteries Not Included, Nicole Miller's spring 2013 collection was so full of contrast­—extra voltage would be unnecessary.
The designer played with a good girl versus bad girl motif by showcasing hints of the 80s, juxtaposing botanical and technological prints and transitioning from neons to pastels all within one look.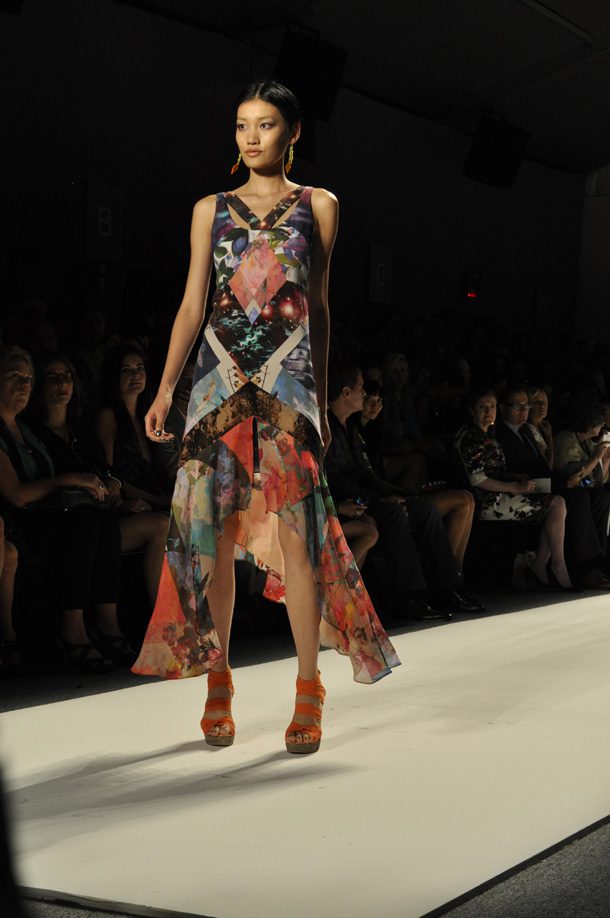 A model sporting rainbow hair­—neon orange, green, blue, pink and turquoise—graced the runway in a dress with a waterfall hem made of both pastel and bright florals, which were separated at the waist by a pixilated barcode-like pattern. Over the dress was a leather biker jacket, complete with slight fringe falling from the zippers. The look verged on a visual overload.
However, other looks were more subdued. A tailored grey blazer was simply worn with a floral button-up and white shorts; a cosmic-printed top was layered over black knee-length shorts.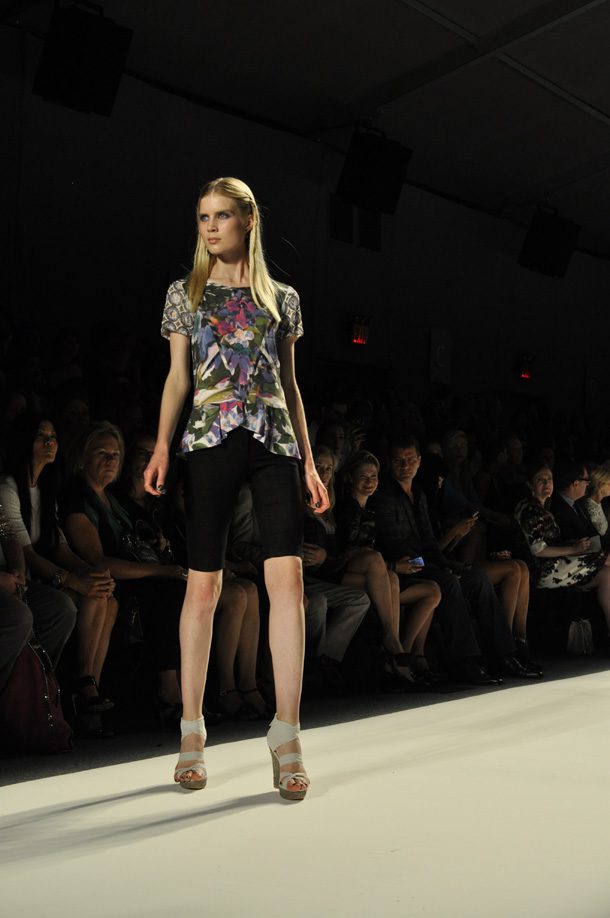 Miller's collection was composed of silhouettes ranging from peplums to skintight pants to flowing dresses. Hair was down, ironed straight and pulled back into braided twists at the models' temples. The makeup was a classic barely there spring face: neutral and fresh with hints of color around the eye.
Staying consistent with her varied use of futuristic fabrics and sharp attention to proportions, the 80s sci-fi film inspired collection encourages the clientele to experiment and have fun.
Emily McDermott is a contributing writer. Email her at fashion[email protected]