All throughout his childhood, Zach Hausman's best friend was his grandmother. On January 10, 2012, when she was diagnosed with terminal breast cancer, his life irreversibly changed course.
Hausman's remaining time with his grandmother was limited. Just one month later, she passed away.
"The cancer spread very quickly," Hausman, an LS first-year said. "The only two parts of her left that didn't have any cancer in the end were her eyes."
Cancer has obvious, painful impacts on those diagnosed. But the emotional wounds inflicted on a patient's loved ones can be just as severe.
"Dying from cancer is treated differently than dying from an instant thing — [others say], at least you had time," Hausman said. "But I literally had 30 days as a seventh grader."
This memory weighs heavily on Hausman, especially now, in the midst of breast and liver cancer awareness month. In the United States, more than 266,000 new cases of breast cancer and about 42,000 new cases of liver cancer are diagnosed each year.  
However, during the month of October, liver cancer tends to be overshadowed by breast cancer and its popular pink ribbon, coined the pinking of America. Associate Professor in the Department of Medicine and oncology specialist at NYU Langone Marleen Meyers said breast cancer advocacy groups, large in size and supported by deep funding, sometimes take the spotlight away from smaller cancer advocacy groups.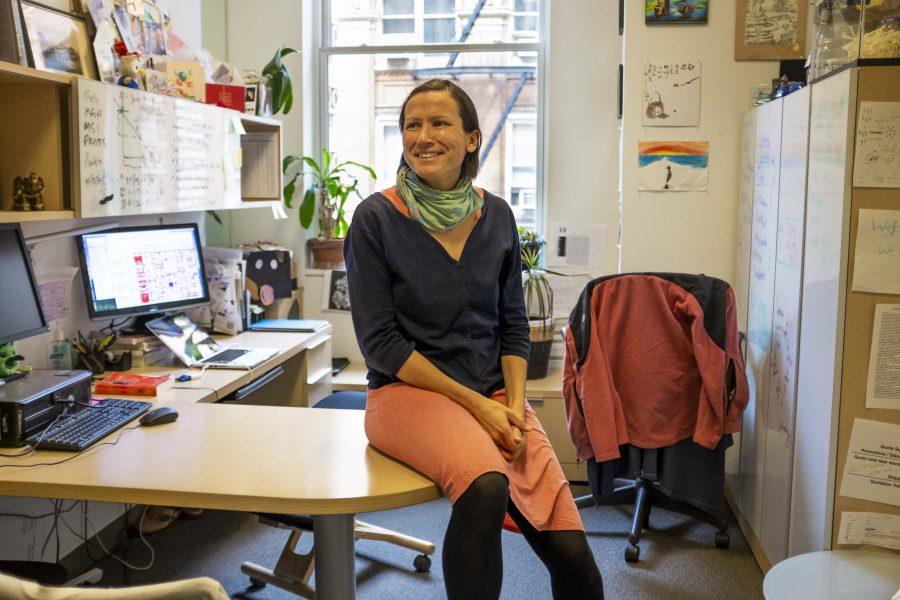 "Some of the other cancers are far more devastating," Meyers said. "But I think it has to do with the numbers and the fact that it's a very compassionate type of cancer. When you hear about young women in their childbearing years and young women with children having a devastating illness, it's much easier to raise money for that."
Despite the comparative lack of fundraising, liver cancer still pervades. LS first-year Madeline Cano first found out about her father's stage three liver cancer on Christmas Day in 2015. 
"My mom was trying to hold off on telling me, since she found out two days before Christmas," Cano said. "But when I found my sister crying, she finally had to tell me." 
While Cano's father's cancer wasn't terminal, the treatment took a significant toll on his body.
"He did some chemo to shrink the tumor, and he would tell me that his hair and his teeth were falling out," Cano said. "When I saw him for the first time after he started chemo, the reality of his cancer hit me. His cheeks had literally sunk in, It was so terrible."
Cancer begins when individual cells mutate, allowing them to escape the control of the cell cycle. Christine Vogel, a Biology professor and researcher at NYU, recently authored a paper about these kinds of cell processes. Vogel's studies investigate how genes respond to stressors, or specific environmental conditions, that cause such mutations to occur. These mutations can allow cells to escape apoptosis, or programmed cell death, letting them replicate indefinitely and take over the body.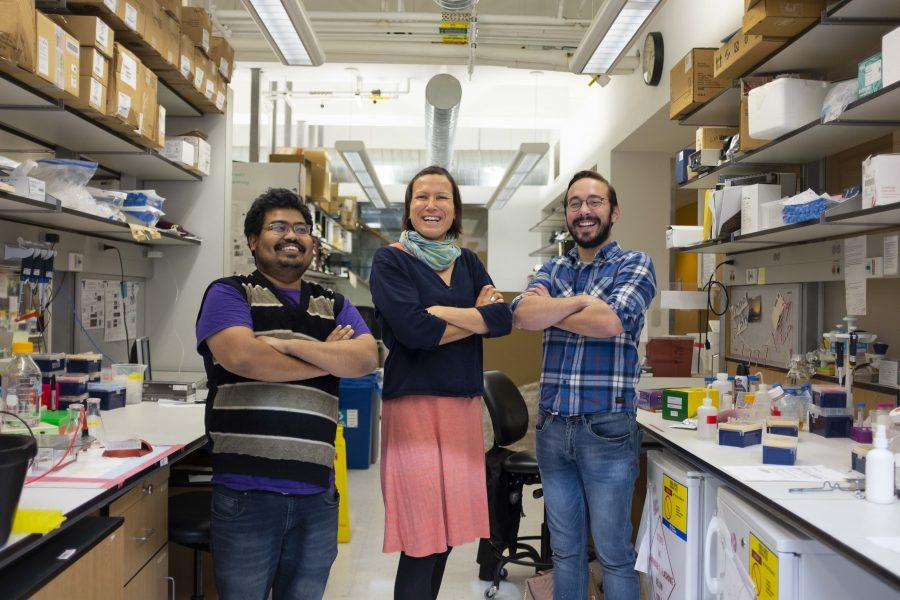 "Think of [the cell] like Manhattan; you have to shuttle everybody and get them to the right place," Vogel said. "So very easily if something goes wrong, because it's so dense and so fast-paced, there can be chaos."
One gene that Vogel and her team studied was the BRCA1 gene, which, when functioning normally, helps prevent cells from growing and dividing too rapidly. If this specific gene is mutated, DNA damage can no longer be repaired properly and cells continue to divide with mutated gene information, leading to breast cancer. 
Vogel and her team took a large-scale approach to studying such mutations, because she thinks that in order to discover new routes, we first have to understand the interactions between the cell and its genetic code. 
"Regulation of gene expression is really, really complicated, and there are many more connections and pathways than we thought," Vogel said. "But in order to go from that to a drug, there's a lot of work to be done to understand the underlying pathways: the how. If we know how the cell suppresses protein production, we can maybe then design a drug to counter that and make enough BRCA1."
Within Vogel's work, many of her friends have asked her whether she's found a cure. However, the solution to cancer is not so black-and-white. 
"It's a complex thing and it's not going to be cured by one wonder drug," Vogel said. "However, research is making great strides for cancer. Even in our work we've discovered new routes to new solutions."
For some patients, hoping for a cure is not practical. Instead, making cancer into a more tolerable reality might be the first step forward. 
"There are many women who have had breast cancer for many years, and they think of it more as a chronic illness," Meyers said. "We now want to maintain their health and improve survival, as the expectations are that even with stage three, many people with breast cancer will go on and live for several or many years." 
Relatives of cancer patients feel the weight of the disease on their shoulders. But most of those affected simply ask for sympathy and support.
"When someone [is touched] by cancer, you're not always going to be able to understand," Cano said. "You just have to be there." 
A version of this article appeared in the Monday, Oct. 29 print edition. Email Kristina Hayhurst at [email protected].