Daniel Kao | The Motivator
Posted on December 12, 2013 | by Stefan Melnyk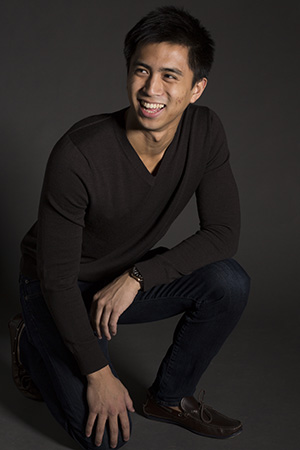 Some figures, however influential, are difficult to catch in their element — in those moments that set them apart from the rest. In the case of Stern senior Daniel Kao, there is no such difficulty. He is always in his element. At a Stern Student Council meeting, while engaged in an entirely separate conversation, a colleague addressing the assembled students shouted, "Daniel, do you want to say something about that?" After only a moment of mental reorientation, Kao shifted into public speaking mode, confidently holding the attention of the entire room with a marked and somewhat distressing lack of fumbling his words.
Kao would answer with the same level of confidence if asked the classic query put to overachievers, "How do you manage it?" The answer, though Kao's modesty may not let him explicitly state it, is that Kao is one of those few individuals for whom neither work nor maintaining multiple social relationships is a chore. He thrives on the opportunities to meet people and forge new connections his multiple positions afford him.
Despite hints of a Type A personality, he defies all of its stereotypes. Rather than talk endlessly about his own endeavors, he tends to ask every acquaintance all about theirs. Rather than seeking acknowledgement at every turn, he exercises patience until he feels he can contribute. It is difficult to think of Kao as anything but the consummate team player.
The root of Kao's industriousness and enthusiasm can be found in his priorities, as it must first be understood that for Kao, the work comes second and community comes first.
For Kao, community is the word that crops up most often. From his position as a senator in the Stern Student Council to that of community service supervisor for the Admissions Ambassadors, Kao will gladly trace his roles back to the welcoming embrace of a community of fellow students who inspired him to take up these activities.
"It was a mentorship that I very much tried to pass forward," Kao said of these events.
And passing it forward is the common denominator in Kao's current efforts. From the aspects of mentorship in his position as a resident assistant at Broome Street residence hall to the mass mentorship inherent in the Admissions Ambassadors, the work Kao does reflects this drive and the sense of unity he hopes to create.
Even the startup enterprise he founded with CAS senior Iris Yuan, Open Canal Inc., is essentially a system for mentorship on a wider scale. The website only launched in August, but the boundless enthusiasm Kao has for the project cannot be disguised. Founded with the aim of connecting ambitious young people with positions perfectly suited to their talents and dispositions, Open Canal delivers a personal touch even as it expands. It is also what eats up most of the week for Kao.
"He truly believes in the beauty of potential," Yuan said.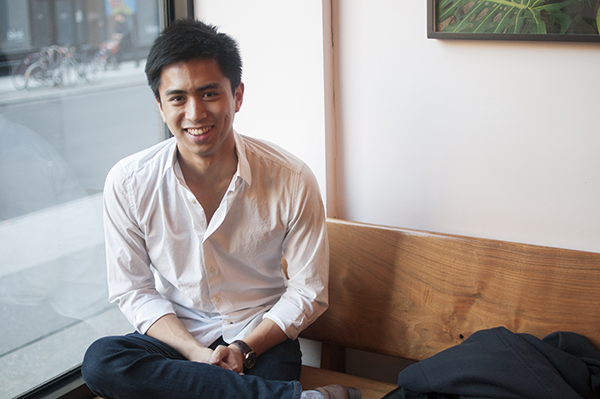 "I'll stay up until 4 a.m. trying to fix a couple of things on the site … I'm [not] tired … I'm ready to jump back in," Kao said.
Despite this enviable work ethic, Kao is quick to quash any suggestion he is exceptional, pointing out his past faults.
"When I was a sophomore I was so terrible at time management," Kao said. "When I was in high school, I would visibly shake [when presenting]."
In his mind, the gentle guidance of the groups he discovered at NYU allowed him to attain the positions he holds today. It is that type of guidance that he hopes to pass on to others he works with while at NYU, such as with Stern sophomore Megan Machado. She said Kao helped her to find a community at Stern while also helping her to embrace her potential.
Machado's sentiment is consistent with Kao's broader principles of mentorship.
"All it takes is a little nudge, and you can be part of that community," Kao said.
And he seems determined to prove it with his style of mentoring. But for Kao, mentorship is defined as helping others achieve what they want to accomplish.
"If someone's genuinely interested, I always try to find a way," he said.
— Stefan Melynk
Studio photography by Alexis Bynum, other images by Jonathan Tan/WSN