Step 2: Costs/Budgeting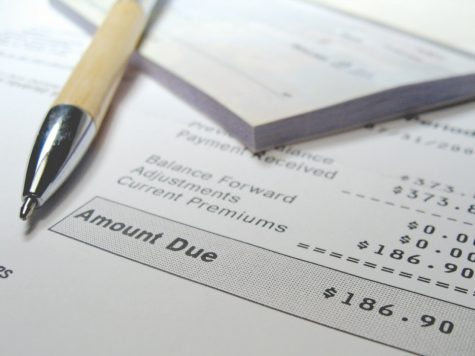 The most crucial component of apartment hunting in New York City is going into the rental market prepared with what it will cost and knowing what you can spend.
Manage Your Expectations.
The newer the apartment, the appliances, the facilities and conveniences – like proximity to a subway or even NYU, means a higher price. Elevators and a doorman add to the price as well. Be open to the possibility of having to live in Brooklyn, Queens or even New Jersey to get a better price and more space. Know your wants from your must haves — more than one bathroom or bedroom, quiet neighborhood, closet space, safety of the neighborhood, building amenities.
Begin your search knowing what you can live with and what you can't live without!  Once you've figured that out, begin by exploring what's currently on the market.  Take the time to do some research into New York City's neighborhoods and what they offer!
Utilities
One of the questions you should always ask is "what utilities are included" in the rent.  For many places, it's usually heat, but you always want to ask.  Other utilities to think about are electric, phone, cable, internet and sometimes security systems.  If any of these items are not included in the monthly rent, then that's additional costs you will have to incur each month and will likely have to set up on your own.
Fee Breakdowns
There are numerious fees that you need to consider as a part of the housing search process – application fees, deposits, credit checks, and more.  Take a look at Naked Apartments listing of fees to consider.
Financial Requirements
Landlords generally approve applicants based on the strength and/or balance of an individual's income, credit, assets, and guarantor. The following are commonly required information and details that will help you prepare for completing an application for an apartment:
Income In Manhattan – most landlords will require that you earn annually at least 40 to 50 times the amount of the monthly rent. If the rent is $1500 per month, you may need to show approx. $60,000 in annual income. In the outlying areas of Manhattan (Brooklyn, Queens, NJ, etc.) most landlords will require less income, approximately 30 to 35 times the amount of monthly rent. Roommate/Shares and Sublets may require less annual income as well.
Grants, Scholarships, Stipends, Fellowships/Assistantships, and other awards are considered income. Loans, although currently a source of income, are essentially future debt. Many landlords may look less favorably on loans as income without additional qualifying support (guarantor or paying multiple months rent up-front).
Credit – Having good credit is important, and it is a major part of the approval process. Landlords use your credit rating and history to make an assessment concerning your bill paying habits and responsibility to debt. If your income is lower than the customary requirement, a higher credit score (e.g., 700 or more) will help.
Bad Credit – a few late payments in your past may not hurt your credit but high credit card balances, past due or late payments, delinquencies and collections or a Housing Court ruling. If your credit score is lower (e.g., 550 or less), it can hurt your application and prevent you from getting the apartment.
Assets – Additional assets will help your application. Many students may not have enough income to meet the customary requirements, and either have weak or no credit history at all (this is particularly true for international students). If you have 6 to 12 months of rent available in a bank account (loans, parents, grants), landlords may accept multiple months of rent or security deposit paid in advance as an alternative way of approving you (*Make sure this arrangement is in writing*). If your credit is very poor, some landlords may still refuse to rent to you.
Guarantor – For students or young individuals who do not meet the income, or credit requirements, a guarantor might be the solution. A guarantor (co-signor) is someone who is willing to take the financial liability of your lease if you are unable or unwilling to fulfill it. The guarantor is generally not required to pay anything in order to get you approved; however by agreeing to guarantee you, they are responsible for all terms of your lease. If you are sharing an apartment, it is important to understand the guarantor is ultimately responsible for the entire lease. Landlords may accept multiple guarantors, however, they are not legally obligated to do so. If a landlord is inclined to refuse an application based on poor credit, the decision to allow a guarantor for approval may depend on how bad the credit is and how strict their policies are. Sometimes a combination of guarantor and extra security are needed.
*A note for international students: Landlords may ask for three or more months' deposit on an apartment if you do not have a guarantor who is employed in the United States.