What to know before you go: The Eras Tour
Swifties, here's the ultimate survival guide to seeing Taylor Swift in all of her eras. "1, 2, 3, let's go bitch!"
"Once upon a time, a few mistakes ago," we had the opportunity to attend Foxborough, Massachusetts' night three show of Taylor Swift's The Eras Tour on May 21. While we had a blast at the show, we also learned a few tips for how to avoid heavy traffic, sore feet, a hungry stomach and other inconveniences during the performance.
Here is your chance to learn from our mistakes and have the best possible time at the upcoming East Rutherford, New Jersey shows on May 26, 27 and 28.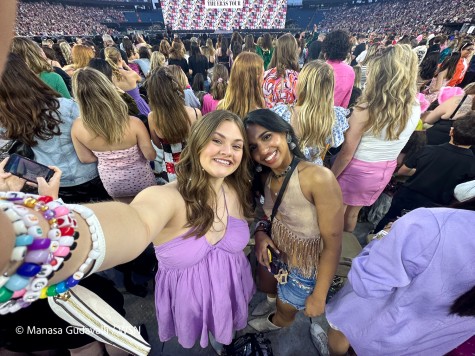 "Lately I've been dressin' for revenge"
While we were at the show, we saw costumes from all of Taylor's eras, from white dresses for her debut album to blue sparkly ensembles for "Midnights." Don't worry about making your outfit too unique, there are only so many eras. There were at least eight people wearing the same "Speak Now" inspired dress that one of us wore. But remember, eight people in a stadium that seats over 60,000 isn't that many.
Don't let your fear of matching outfits with another Swifite stop you from letting your creativity sparkle — "a diamonds gotta shine" after all. We saw costumes running the gamut from handmade recreations of Taylor's Grammy looks to one fan dressed as Shrek. We're unsure of how Shrek relates to Taylor Swift, but it made us laugh, nonetheless.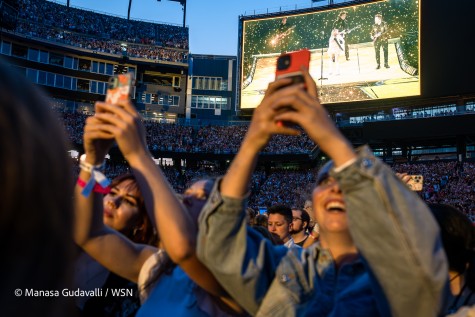 "​​She wears high heels, I wear sneakers" 
As much as you might want to wear your heeled cowboy boots — and as cute as they might make you look — you're in for a long show and will be standing for over three hours for Taylor's set alone. Just because Taylor is in Louboutins, doesn't mean you have to be too. If you want to be in cute shoes for pictures, we'd suggest bringing an extra pair of slides or sneakers in your bag.
While one of us did bring a pair of slides, we forgot to take them out of the bag at the beginning of the show and were too distracted by Taylor's performance to remember to put them on later. We highly encourage you to put any spare footwear in an easily accessible place so you can quickly slip your shoes on during one of the costume changes.
If you don't have a pair of pointy cowboy boots or sparkly heels in your wardrobe, though, no need to spend the extra money — there were plenty of people in comfy sneakers.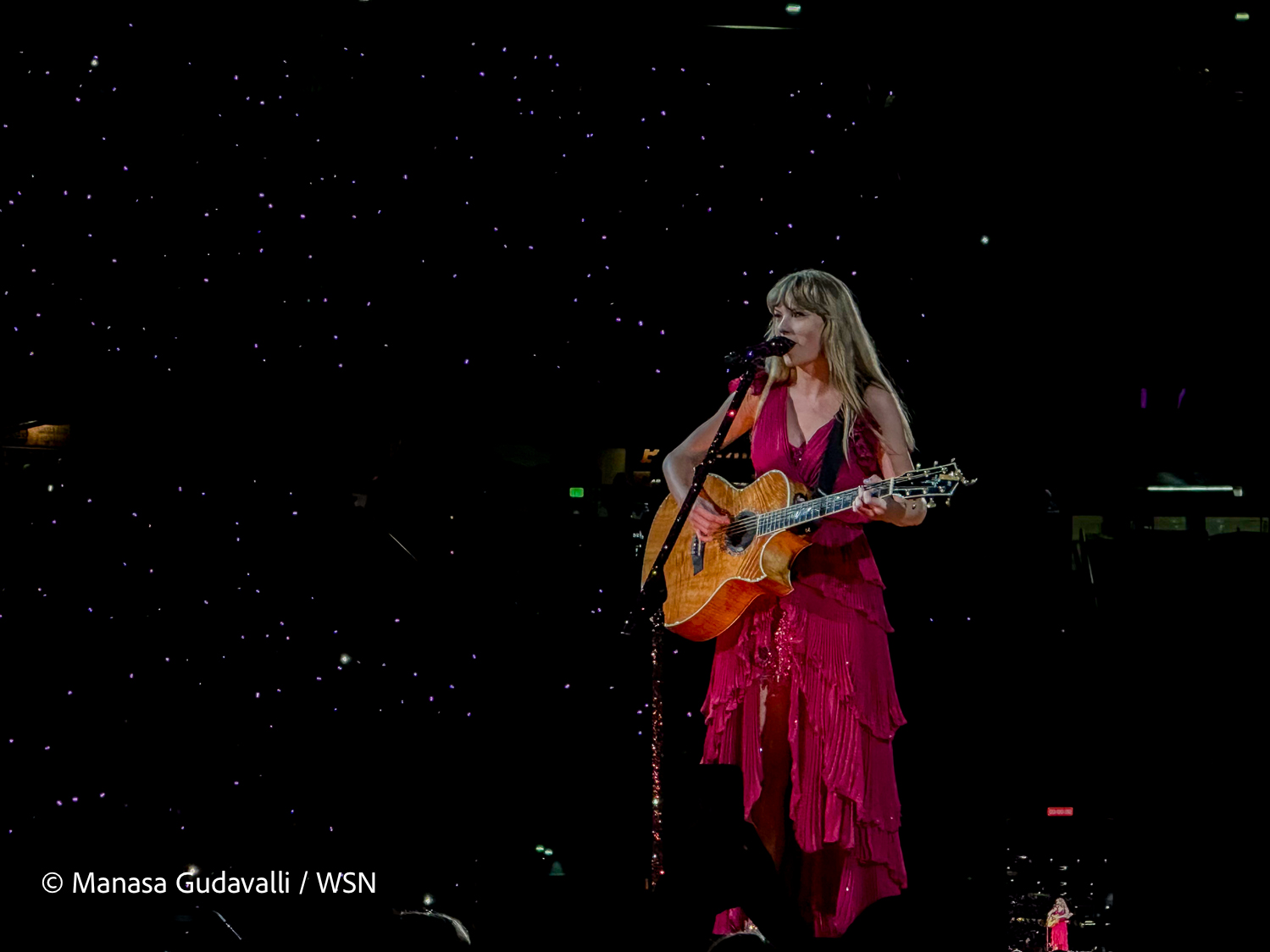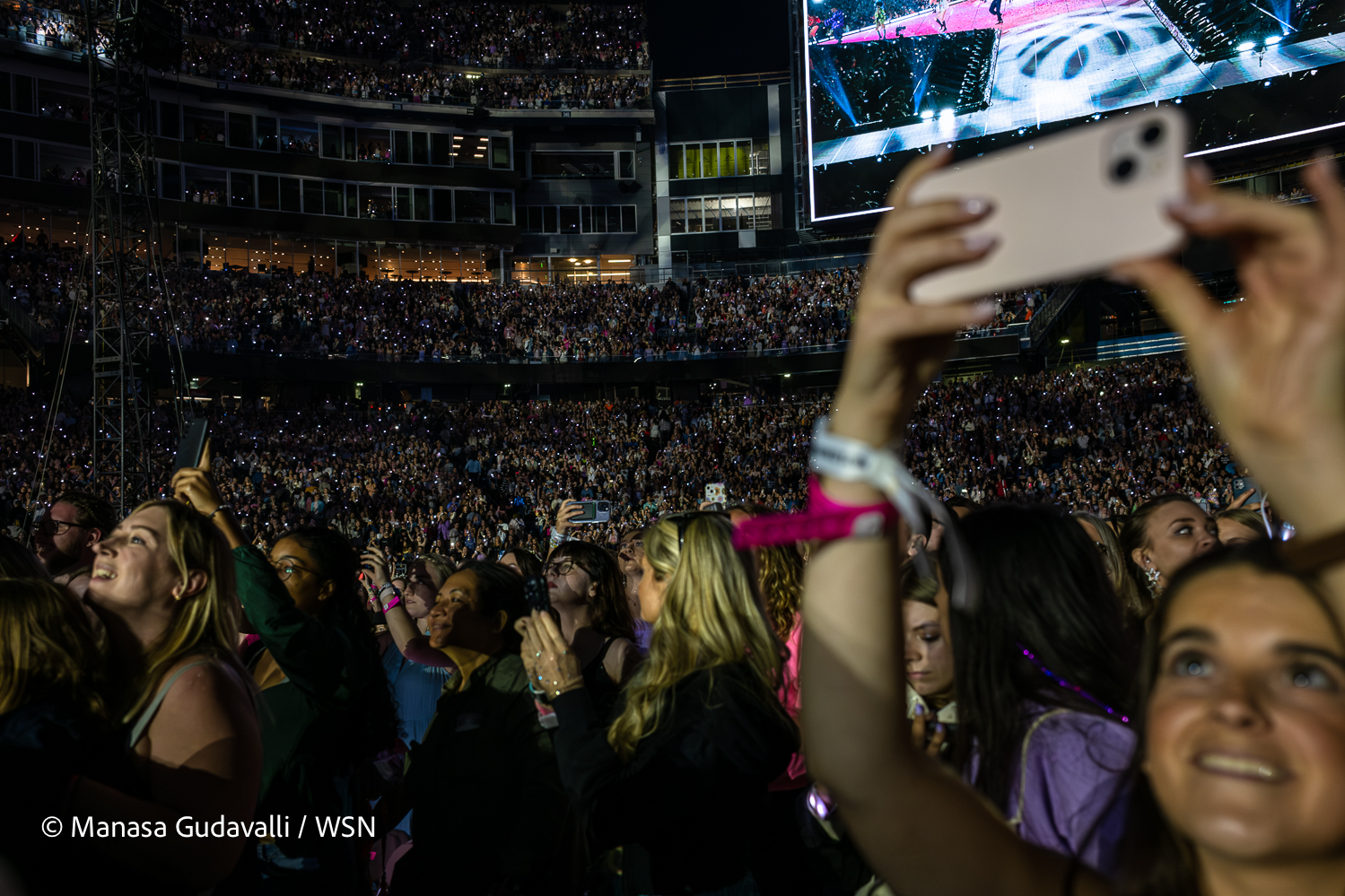 "Put the money in a bag and I stole the keys"
Be sure to check your stadium bag policy BEFORE going to the show. Most stadiums permit clear bags that are up to 12 inches long, 6 inches wide and 12 inches high, or a small purse or clutch. Make sure you also check your stadium's carry-in policy to see what you can and cannot bring inside the venue. 
While Gillette Stadium did not allow us to bring in food or beverages, those of you attending Taylor's concerts at the MetLife Stadium have the luxury of being able to bring reusable water bottles or sealed beverages. Other essentials we'd recommend are the usual phone, wallet, ID and keys, but just as important items include whatever lip product you're wearing, gum, Tylenol or Advil, a portable charger, a poncho if you're scheduled for a rain show, eyeliner for a "cat eye sharp enough to kill a man" and other makeup and hair supplies for touch-ups. 
Although we chose to ignore the warnings to bring earplugs, Swifties love to scream-sing, so we'd recommend investing in a pair if you have sensitive ears or want to avoid ear damage. We also encourage you to bring a "cardigan," as it got chilly toward the end of the show.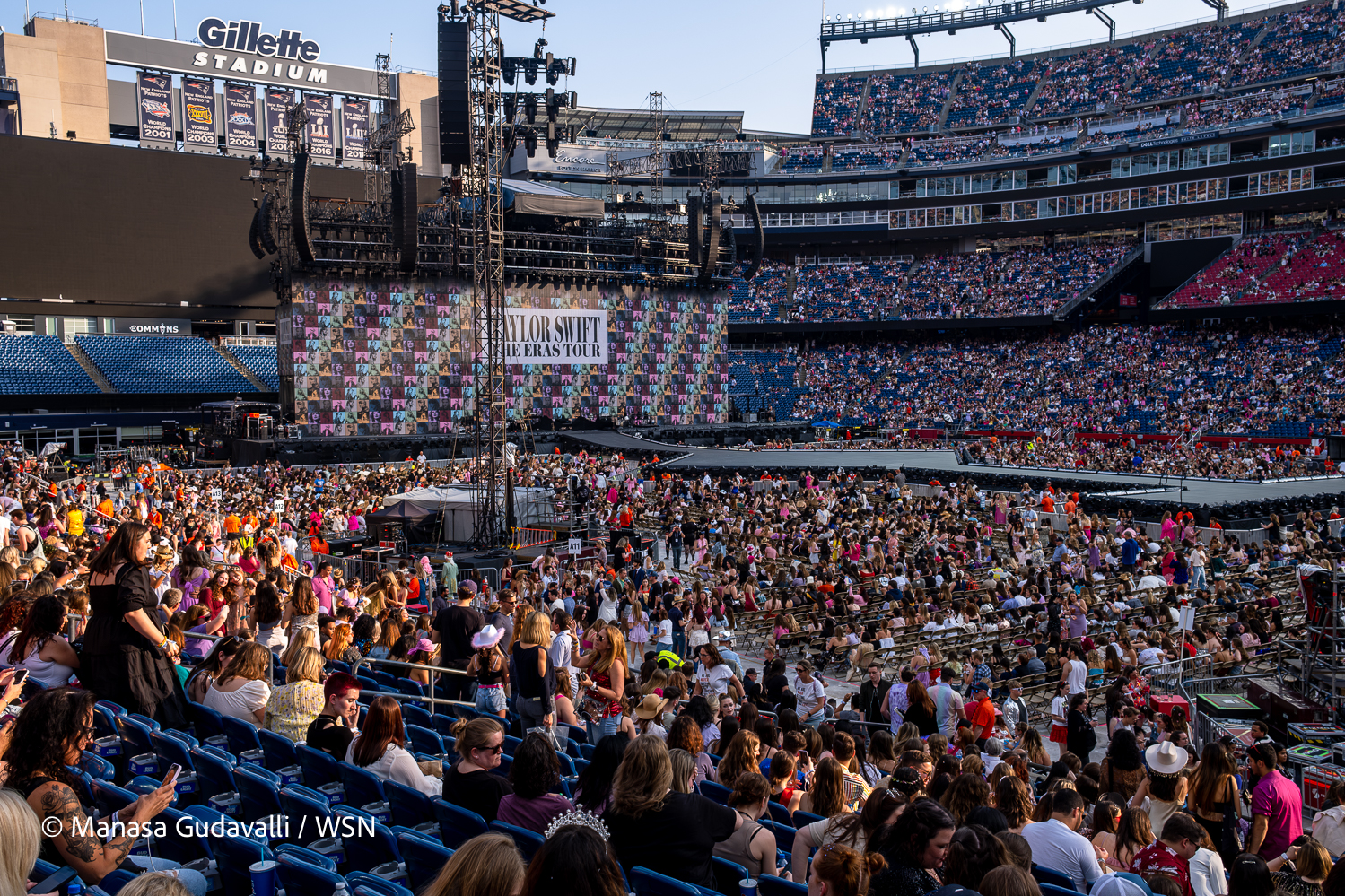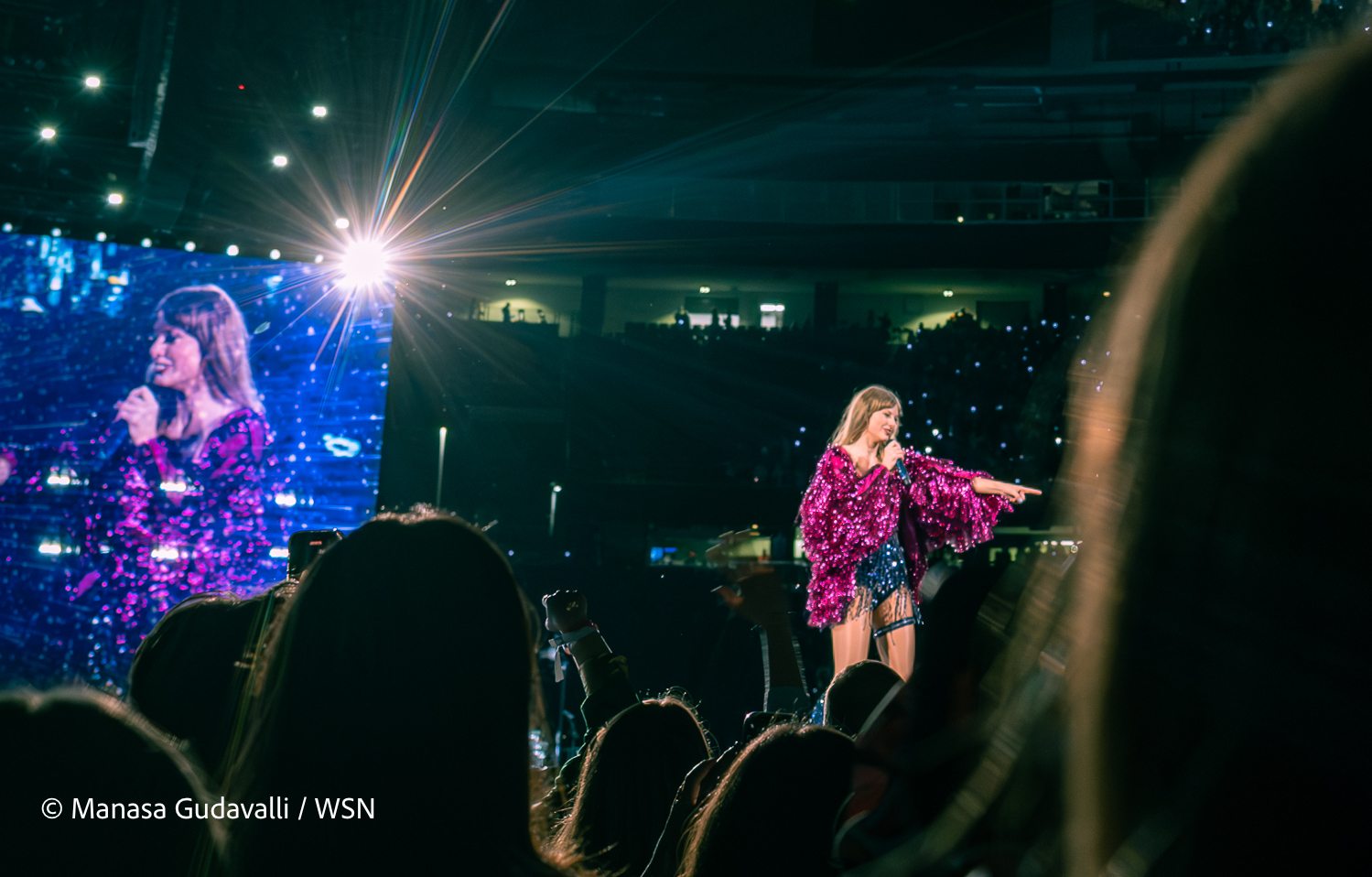 "I'm walking fast through the traffic lights"
While it can be easy to leave planning transportation to the last minute, we strongly recommend doing so ahead of time. We chose to drive and park in the stadium lot, but there were plenty of people that chose to take "the night train for a reason," other forms of public transportation or park their car further away and walk to the venue. All the options do the job, but make sure to know what you're doing ahead of time to avoid having to make plans amid a chaotic crowd. 
The MetLife Stadium parking lots open at 2:30 p.m., the stadium doors open at 4:30 p.m. and the concert starts at 6:30 p.m. Traffic will be worse than you'll expect, so leave for the concert earlier rather than later. If you're planning on driving home after, be prepared for more traffic leaving than there was arriving at the stadium. To pass the time, be sure to pack snacks, comfy clothes and have a Taylor playlist ready to queue.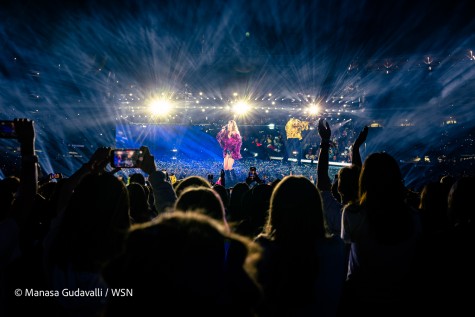 "It feels like a perfect night for breakfast at midnight"
Getting to see Taylor at her best is definitely worth the time and energy it takes to be at her concert. That said, it'll be a long day, regardless of your travel plans. You'll be on your feet a lot, so it's important to prioritize giving your body fuel. Pack snacks to munch on if your stadium allows it, and if not, bring some snacks to eat in line before you go in. 
The food lines in the stadium might look long, but they move fast, so be sure to check them out before the show starts. We thought we had enough food in our system to only get an order of fries before the opening acts, but by the Fearless era we were hungry again. The person in front of us had Sour Patch Watermelon and Doritos Cool Ranch — which we don't even like — lying on the floor, and we were tempted to look at them more than at Taylor. Don't be like us.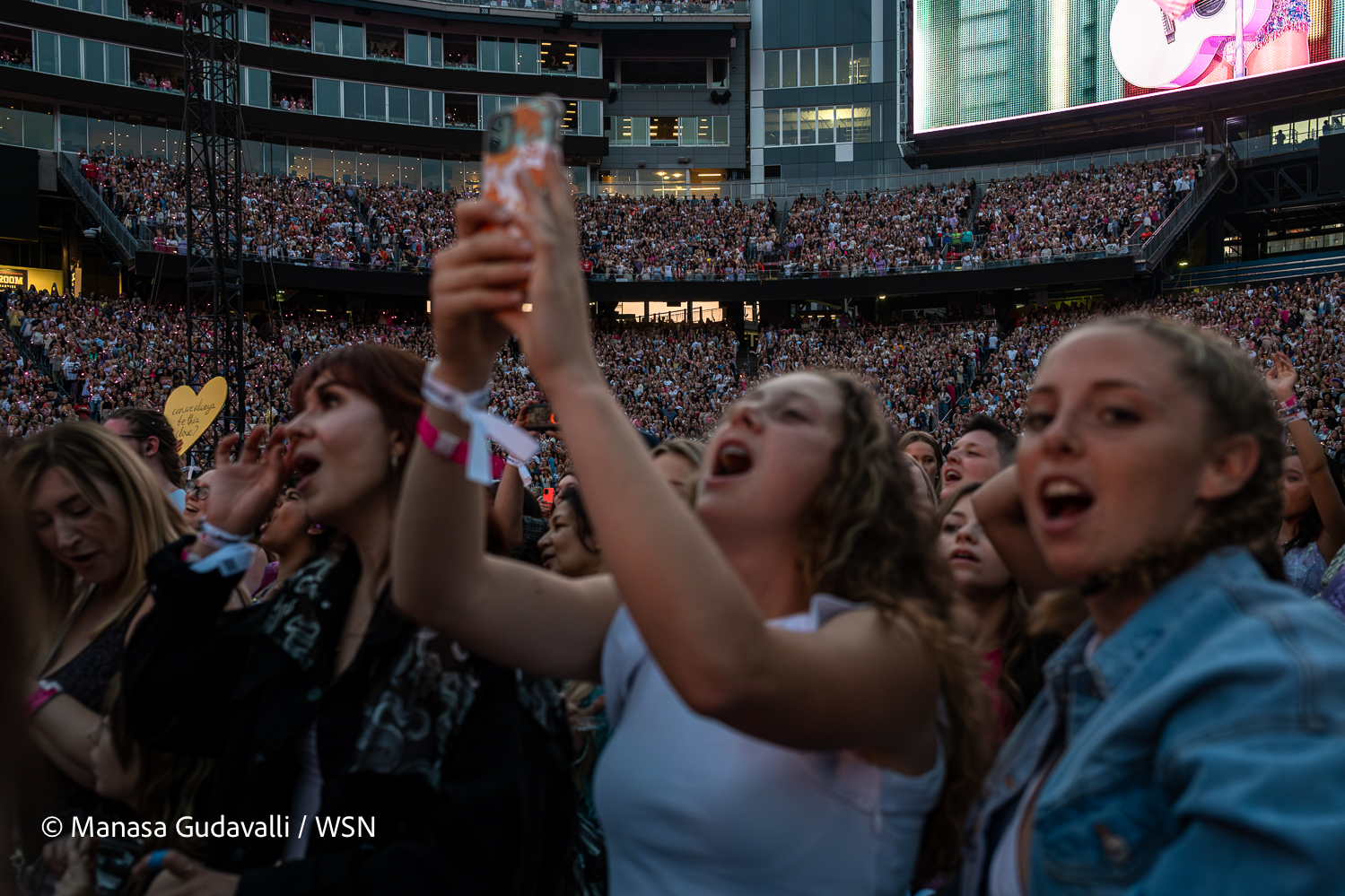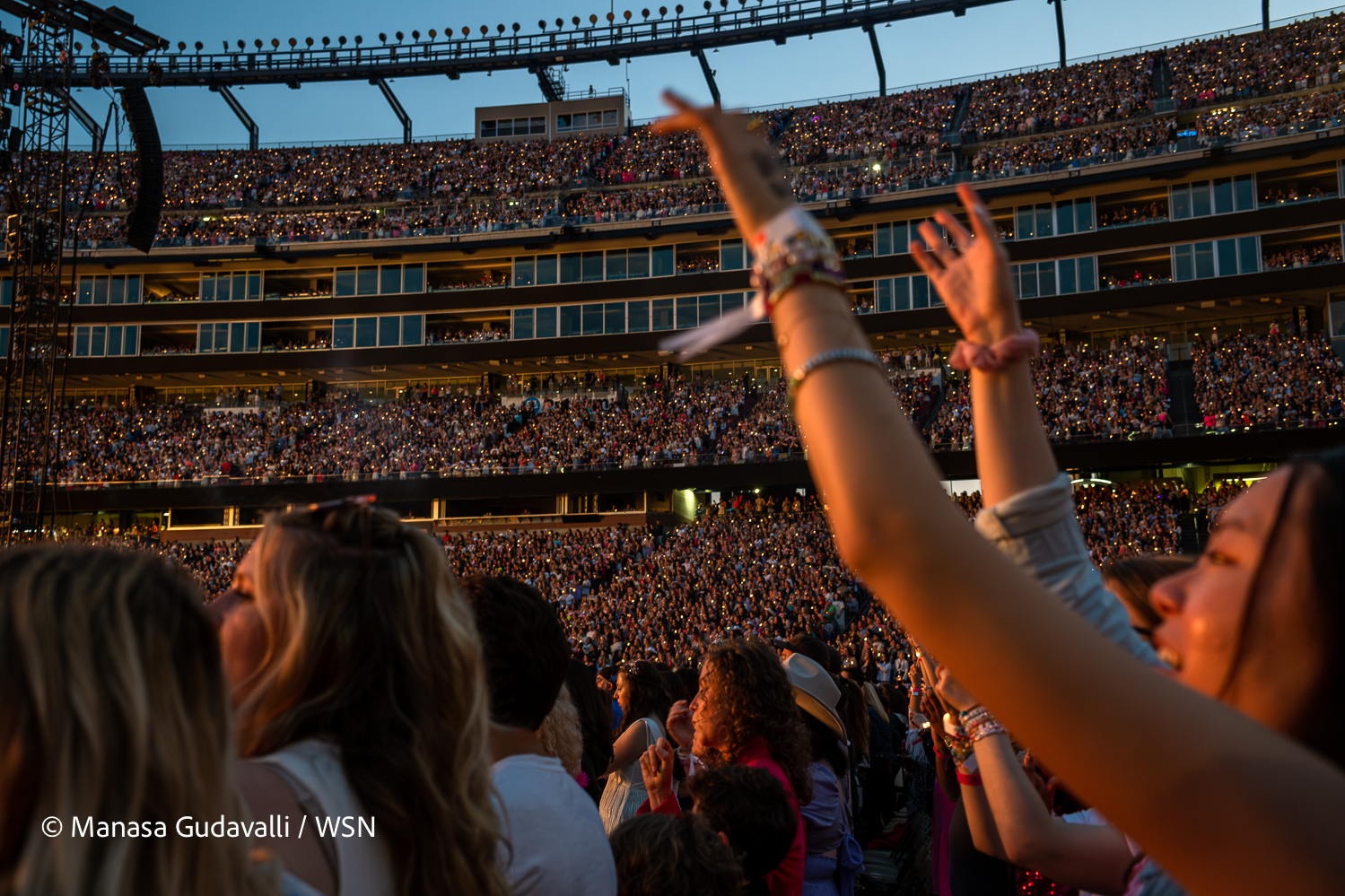 "Our song is the way you laugh"
Be sure to brush up on Taylor's song lyrics, not just for the songs on the set list, but for her whole discography, as she plays two surprise songs toward the end of her set each night. If you get "Long Live" as one of your surprise songs — which we were both hoping to hear at our show — we will be very jealous, but also happy for you. 
You should also give a listen to the openers' music ahead of time, our show featured Phoebe Bridgers and Gracie Abrams. For those of you attending the show on the 26th, Abrams will be swapped with Gayle, and for the shows on the 27th and 28th, Owenn will take her place. They're all great artists, just make sure you'll be able to sing along.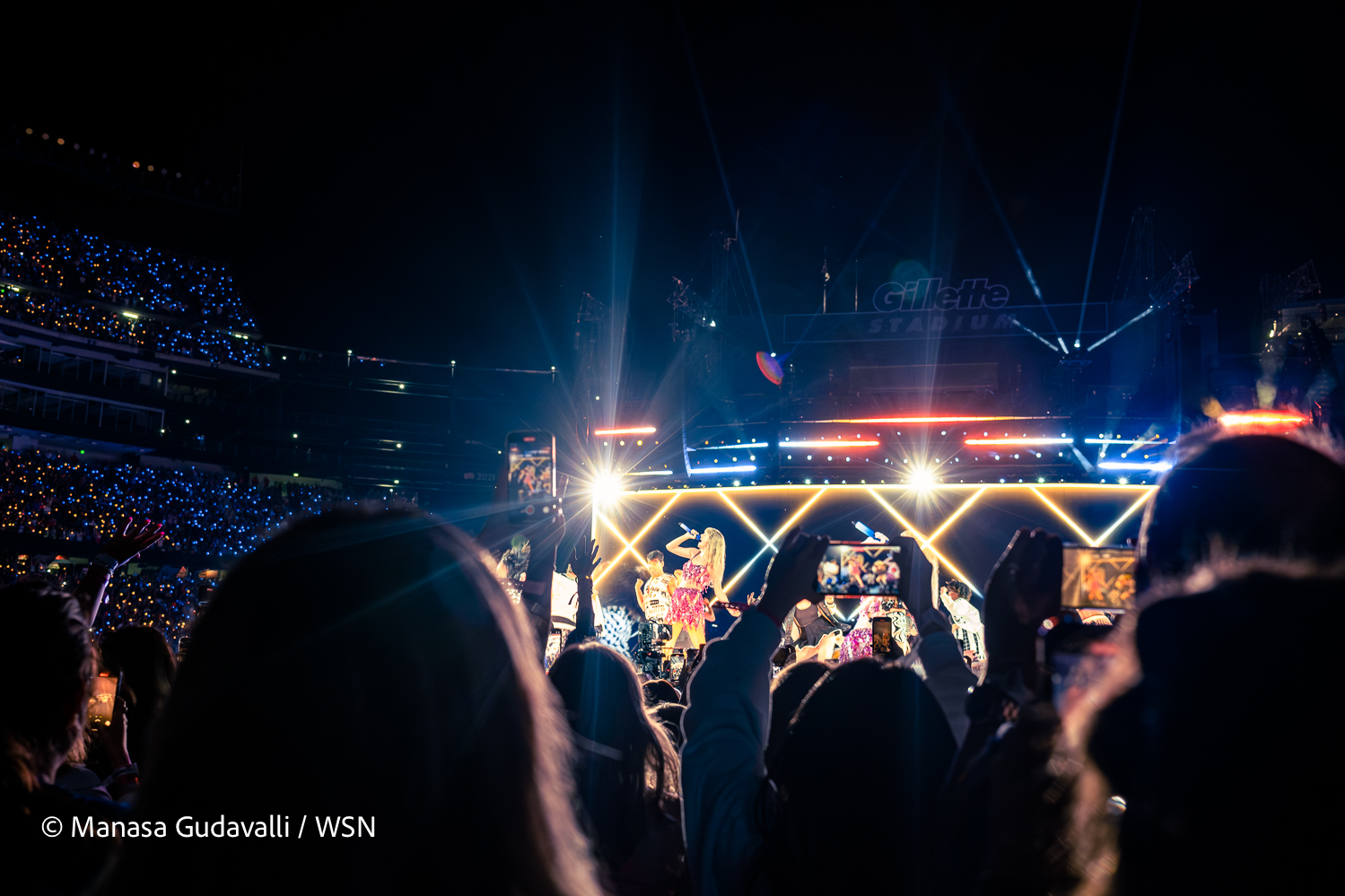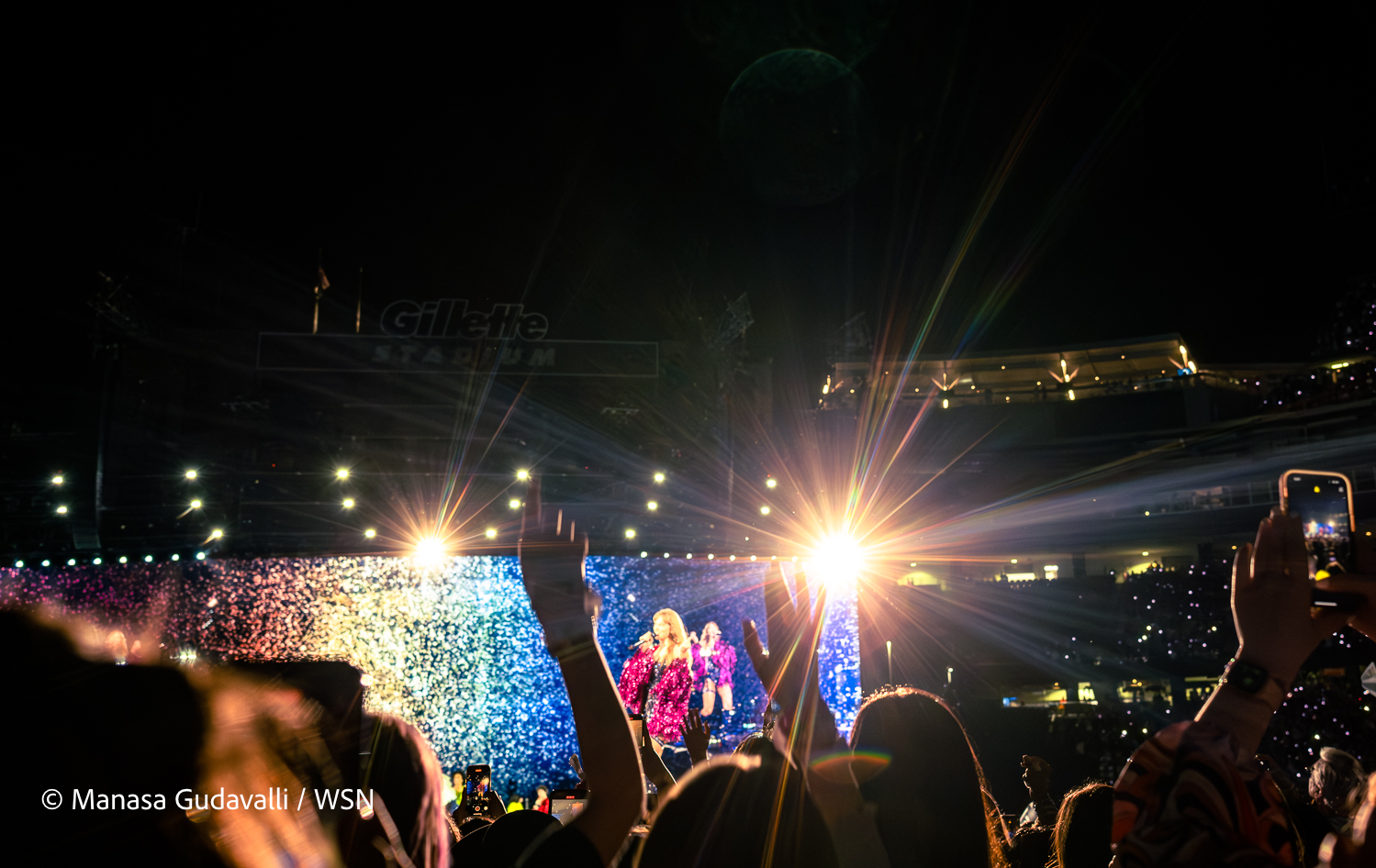 "So make the friendship bracelets / Take the moment and taste it"
There are many Swiftie traditions for The Eras Tour shows, which can be a great opportunity to have fun and build camaraderie with other fans. Our personal favorite is the exchange of friendship bracelets with Taylor lyrics and references between concertgoers. 
If you choose to participate, we'd recommend making your bracelets as early as possible, because it takes longer than you'd think, and you don't want to stay up the night before the show making them like one of us did. You'll also likely run out of letters fast — we ran out of A's and E's first. If this happens to you, you can take a sharpie and turn V's into A's and F's into E's. 
On the topic of bracelets, Taylor gives each fan one of her own that flashes colorful lights in synchronization with her music throughout the performance. To keep the memories alive, be sure to keep the battery tab with you to put back in the bracelet after the show. By placing the tab back into the bracelet, the lights will stop flashing, though you can pull it out at a later date to reminisce about the night.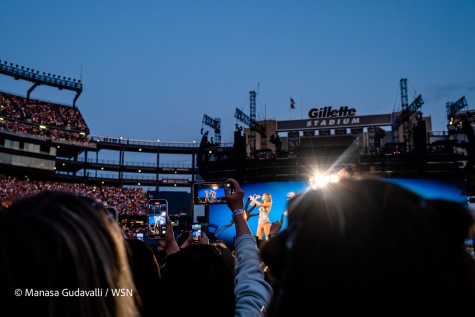 "You got that long hair, slicked back, white T-shirt"
The first thing you should do when you enter the stadium is make a beeline for the merchandise table. The lines get long quickly and there will be a wait — we stood in line for around 30 minutes. The time goes faster if you trade friendship bracelets with the other people in line or rate the outfits of fellow Swifties. Another option is to get there early and go to the parking lot merch stand.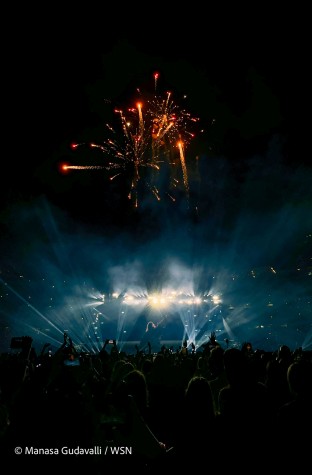 We hope we helped you avoid our mistakes and feel ready to dance and scream-sing your heart away at The Eras Tour, enjoying every era with a full stomach and comfy feet. "Are you ready for it?"
Contact Natalie Thomas and Manasa Gudavalli at [email protected].