IMPACT and VERS exhibit local talent
The collaborative New York Fashion Week event integrated fashion with music to create an immersive, innovative show.
Fashion nonprofit IMPACT teamed up with collective clothing label VERS to bring a collaborative event reminiscent of an 1800s cultural salon to New York Fashion Week, defying the typical disposition of runway and showroom events.
The show, held on a makeshift stage in a backroom of the VERS store, was divided into four mini-shows by musical acts, two of which featured interpretive dance components. The models were themselves the musicians and dancers in each act, and outfits were displayed as each artist entered the stage.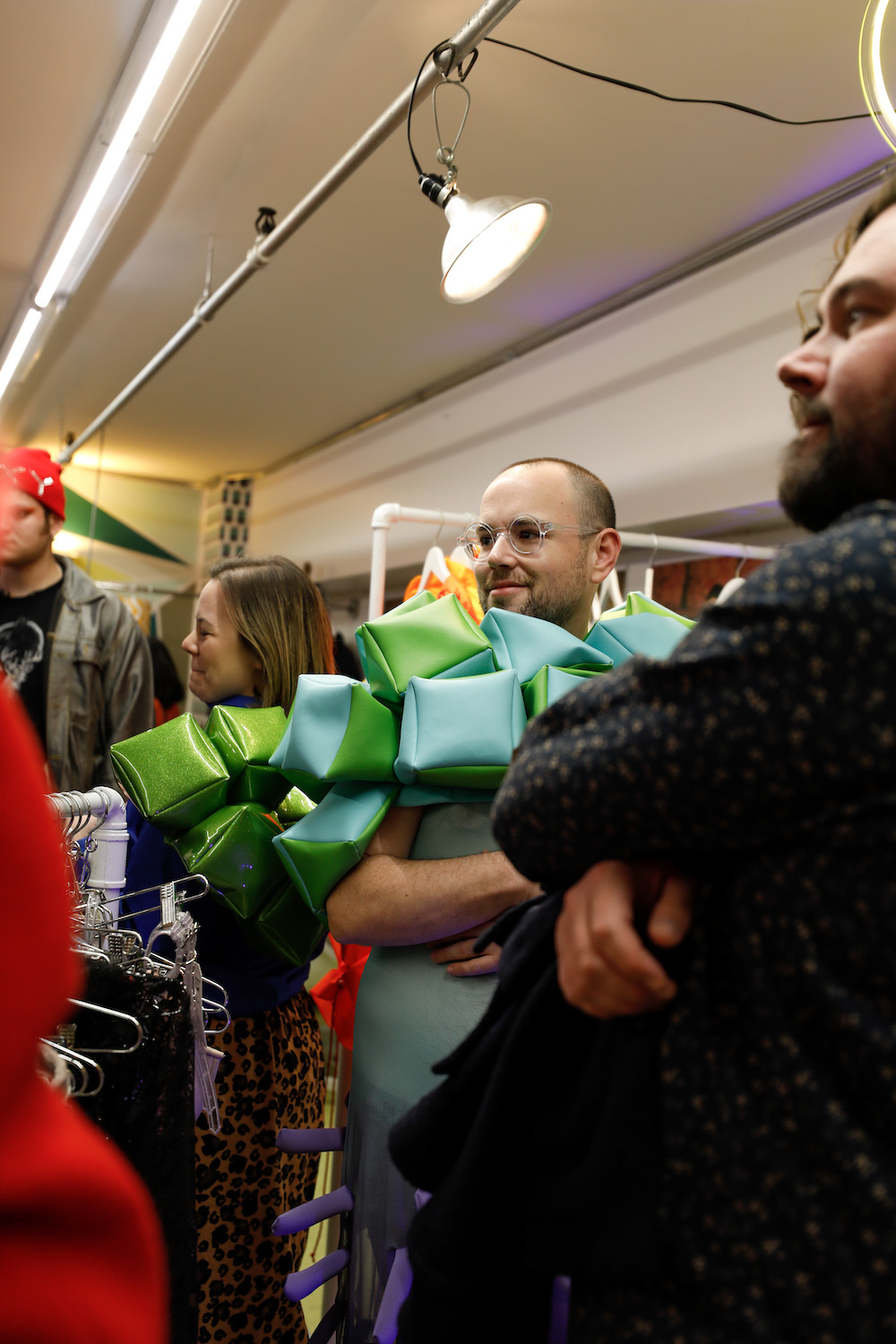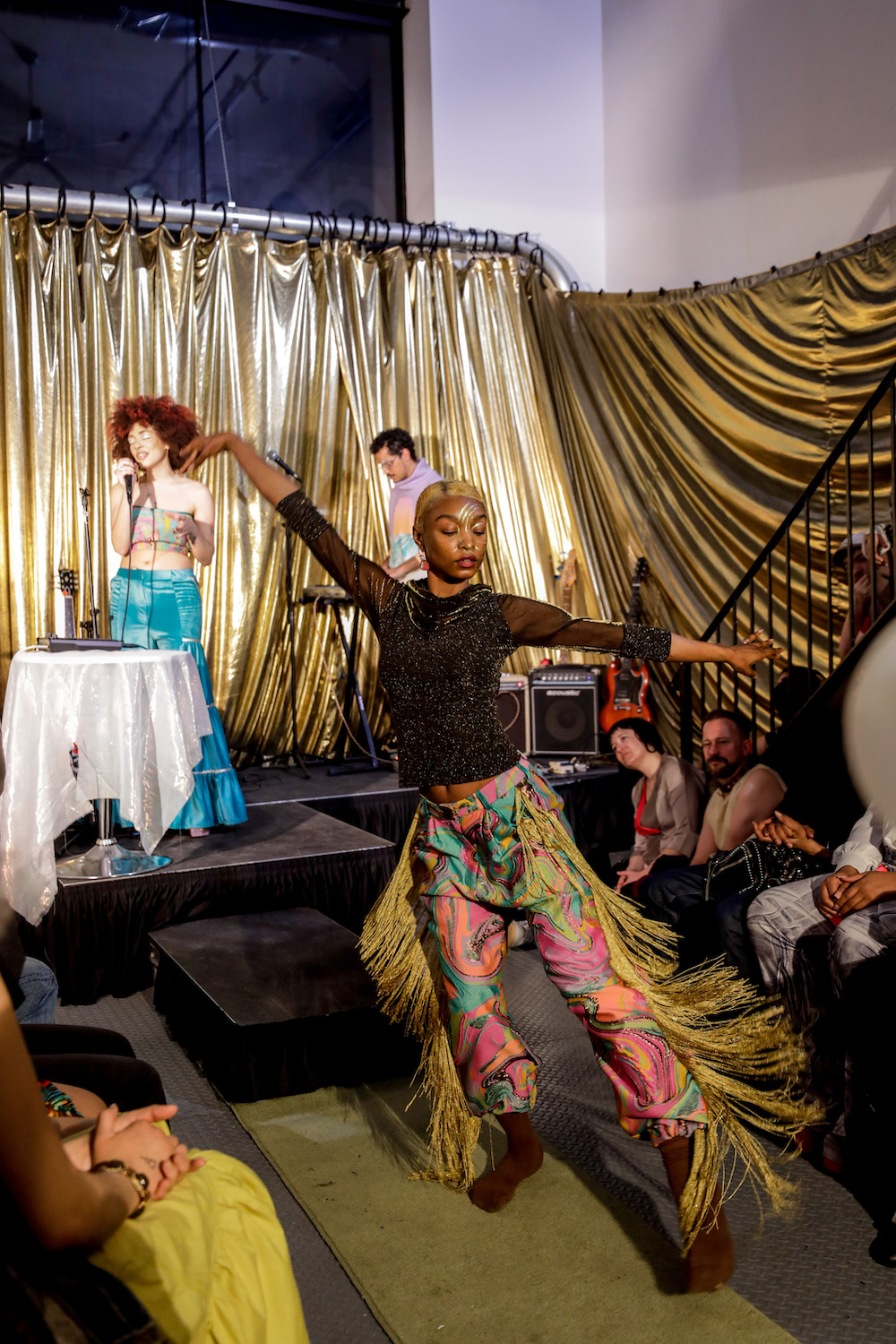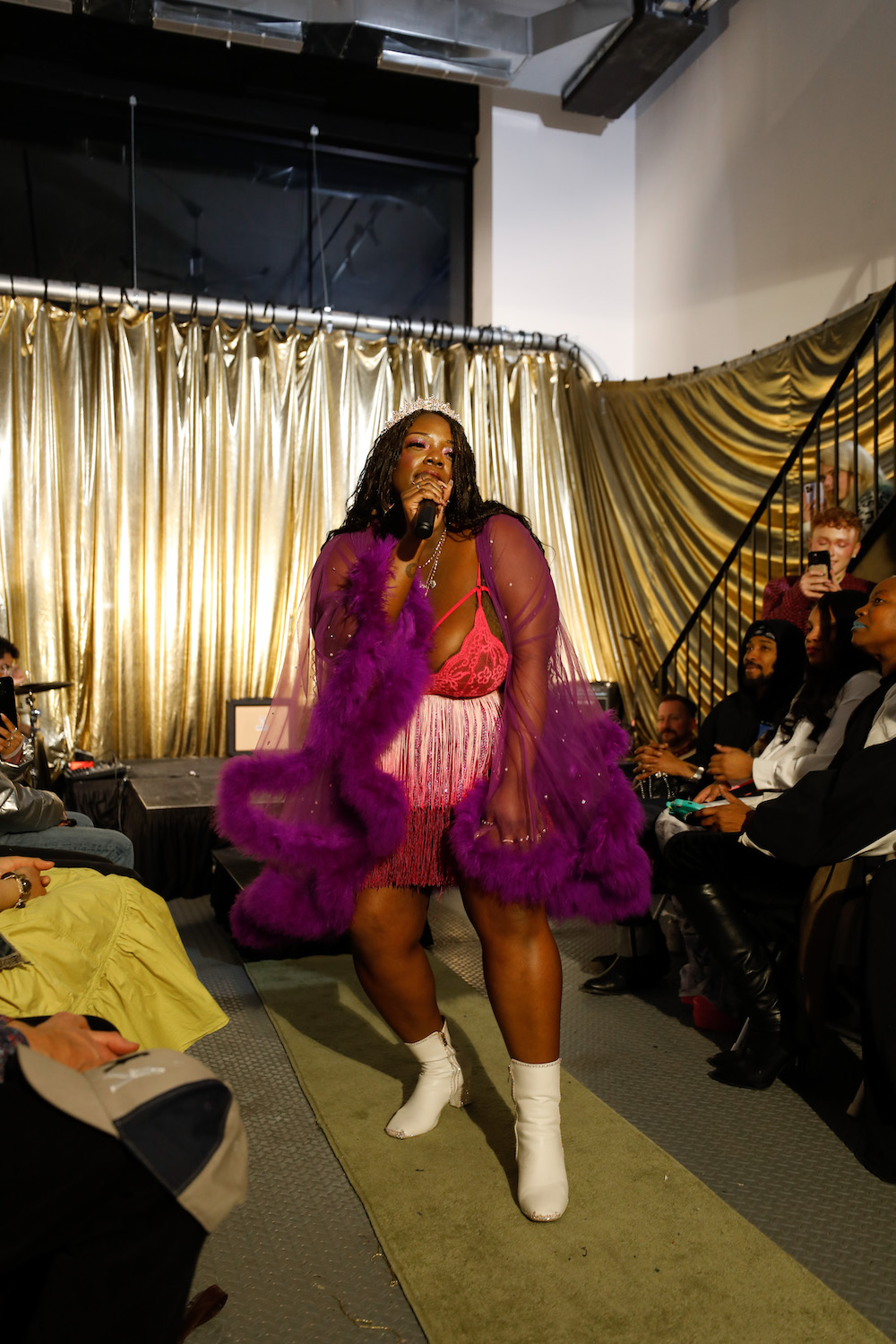 It was difficult to ascertain the style of the second designer, Unforeseen Hope, as only one outfit was presented. Singer Thee Queen Princess took over the stage in a sheer purple robe and pink lingerie, taking time to interact with the audience during a vocal performance against a backing track.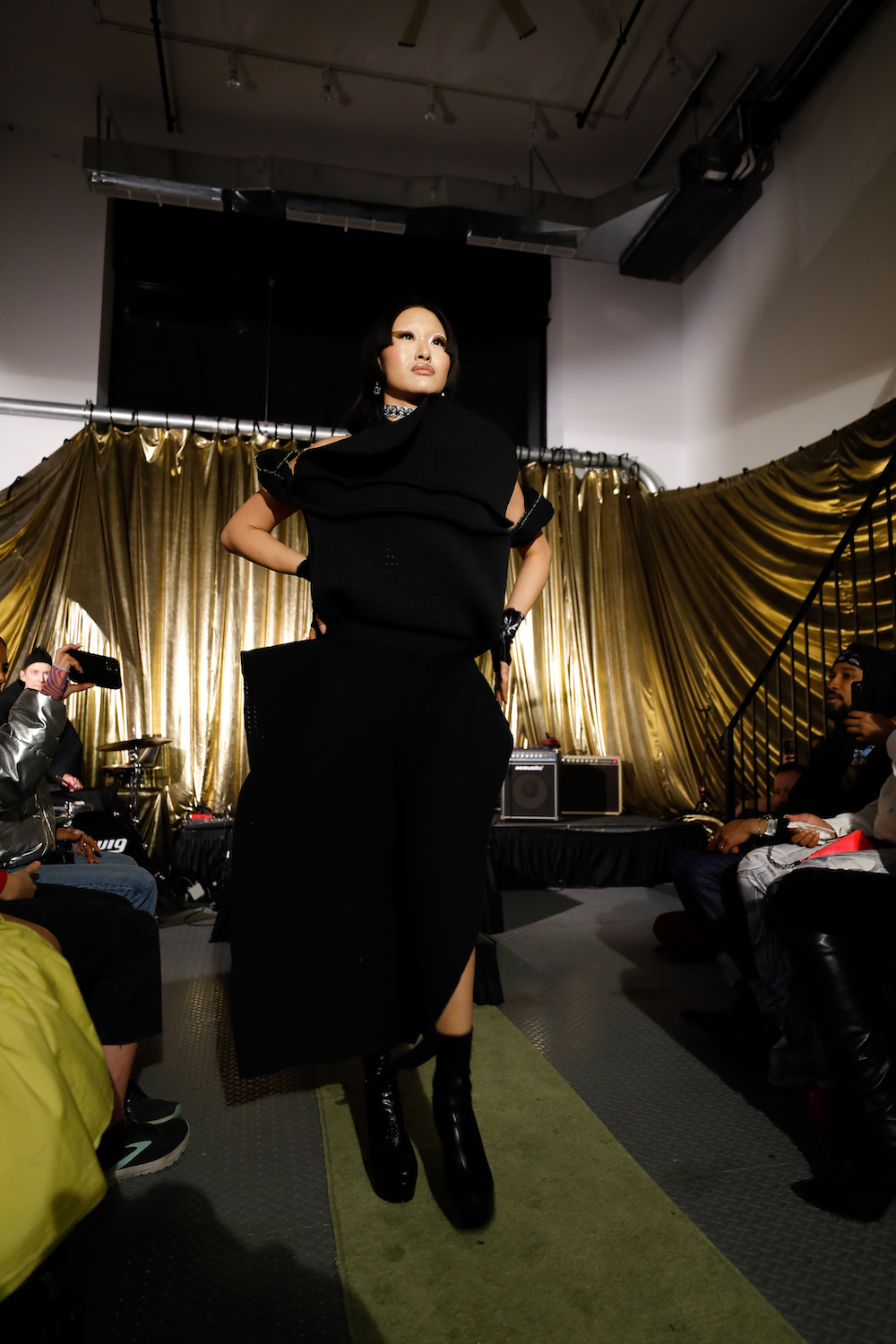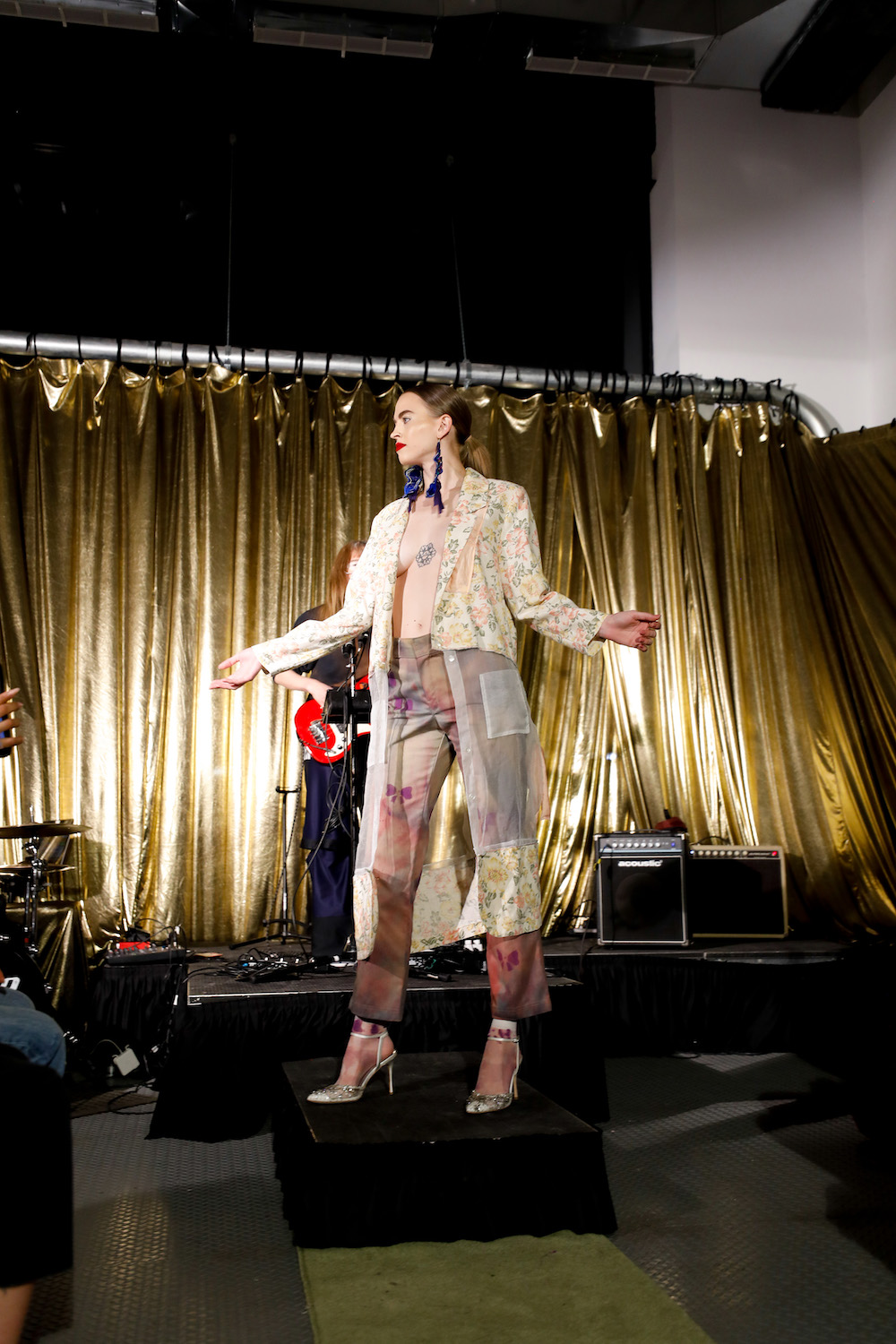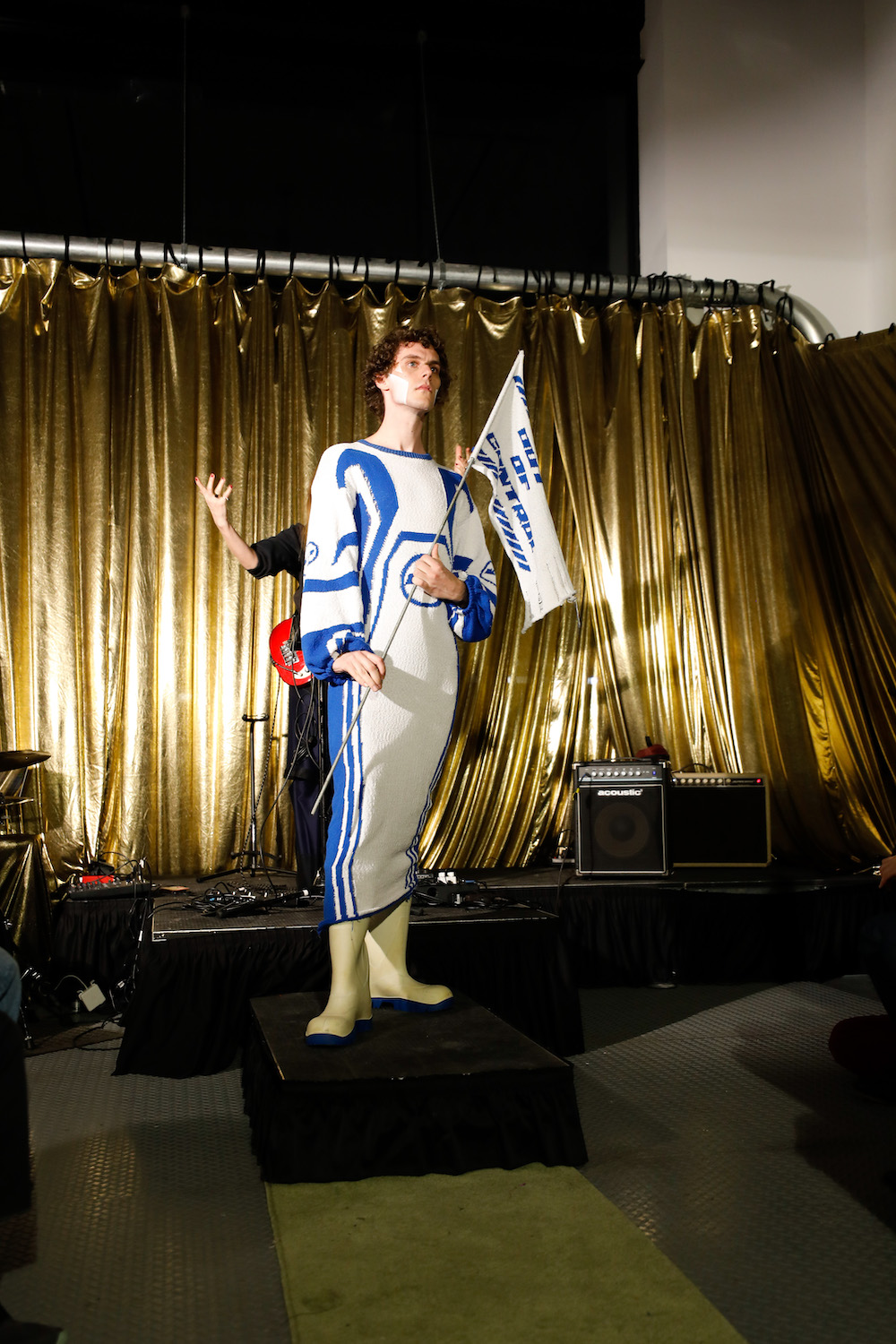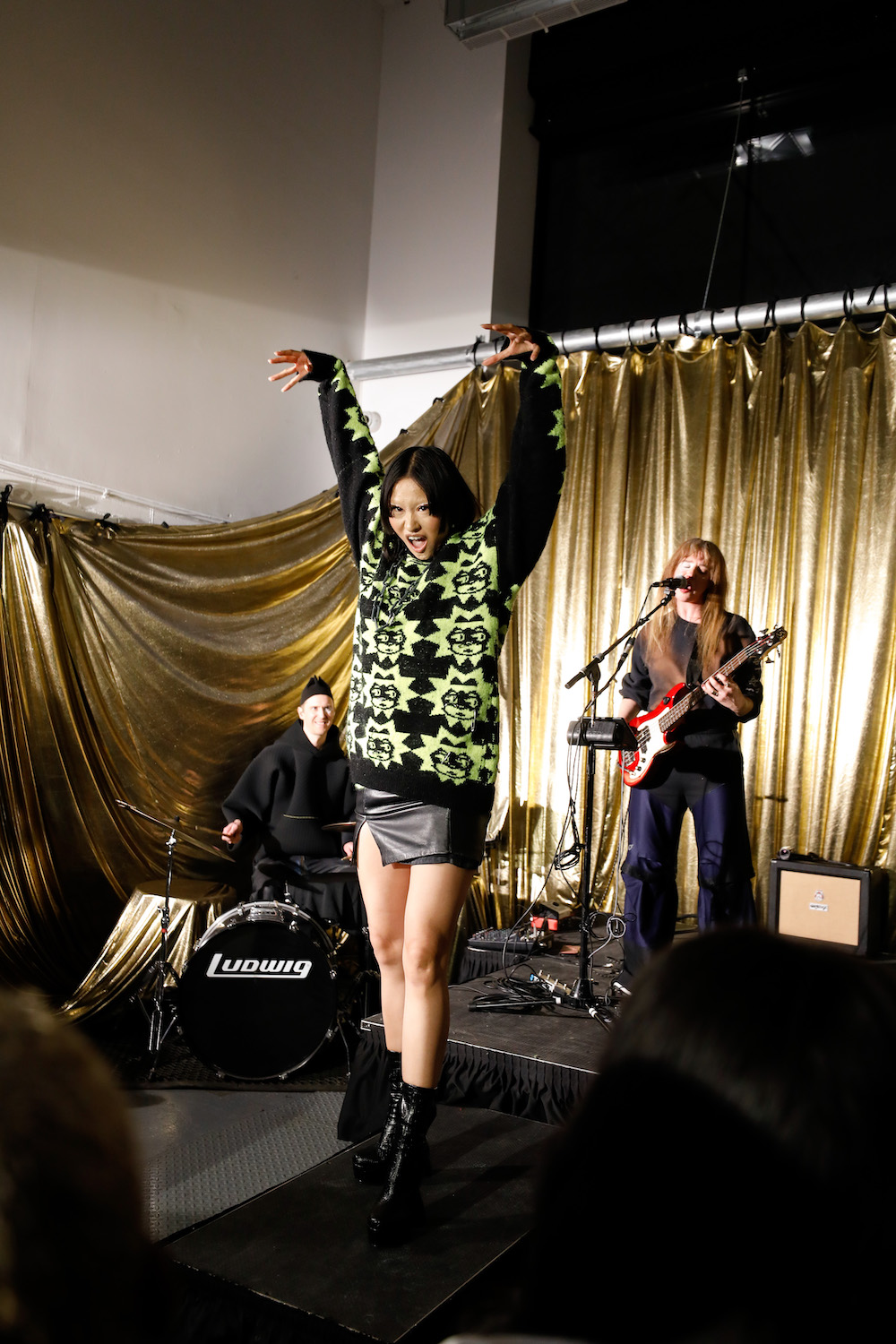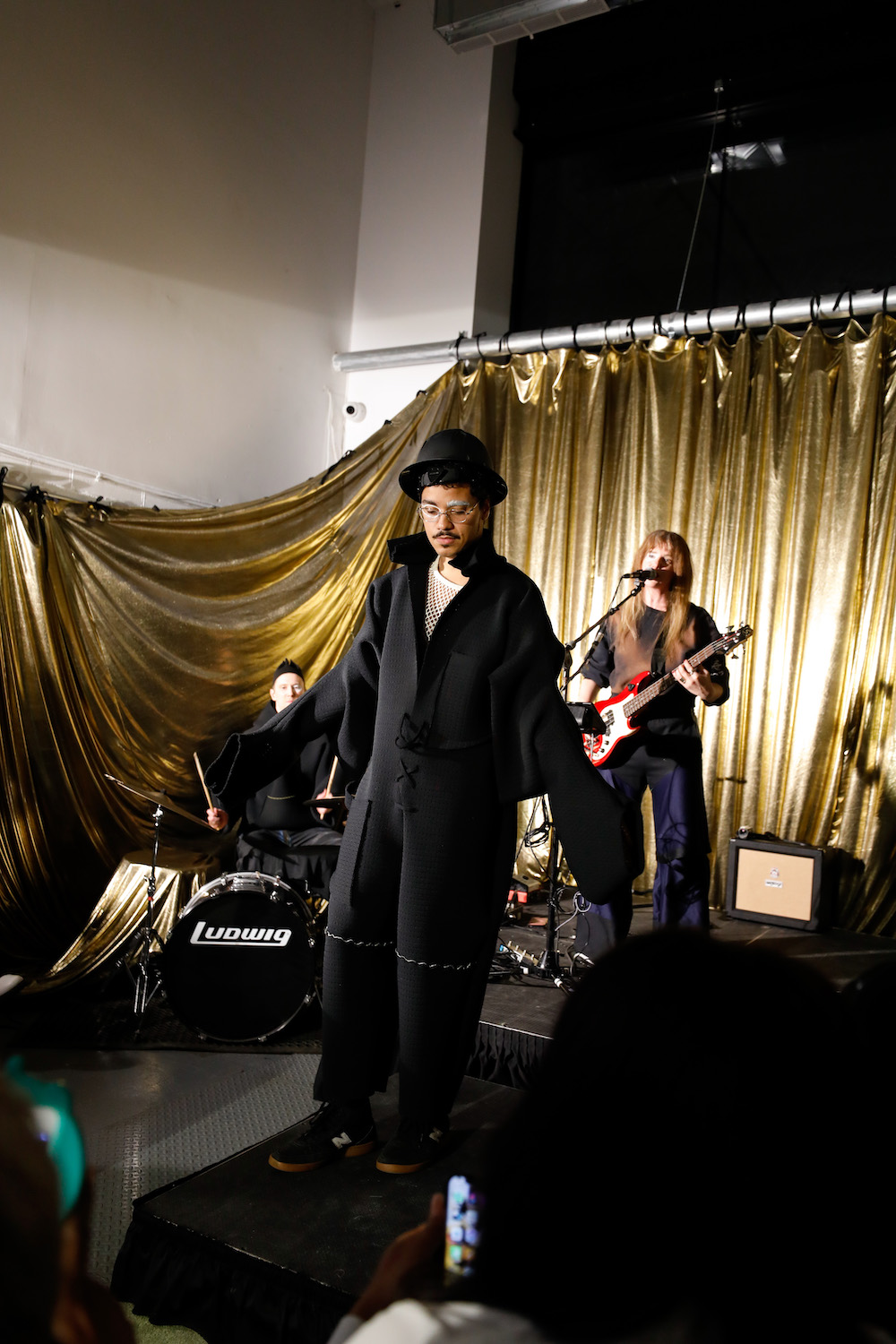 Paradox Vested Relics dressed their musicians, multi-genre duo Y&I, in what seemed like Brutalist-inspired sculptural fabrics. The drummer's oversized sweatshirt, juxtaposed with his fitted cone hat, felt like a nod to Rick Owens. The singer-guitarist, on the other hand, resembled the epitome of rock-chic mixed with hip-hop in her wide-leg pants, slit exactly at the knee so they appeared like shorts with a large cuff. The duo's music combined elements of soul, rock and groove that filled the space perfectly. Two models walked the runway as they played — one in a hardhat and a jacket similar to the drummer's sweatshirt, and another sporting a dress made with black, padded material.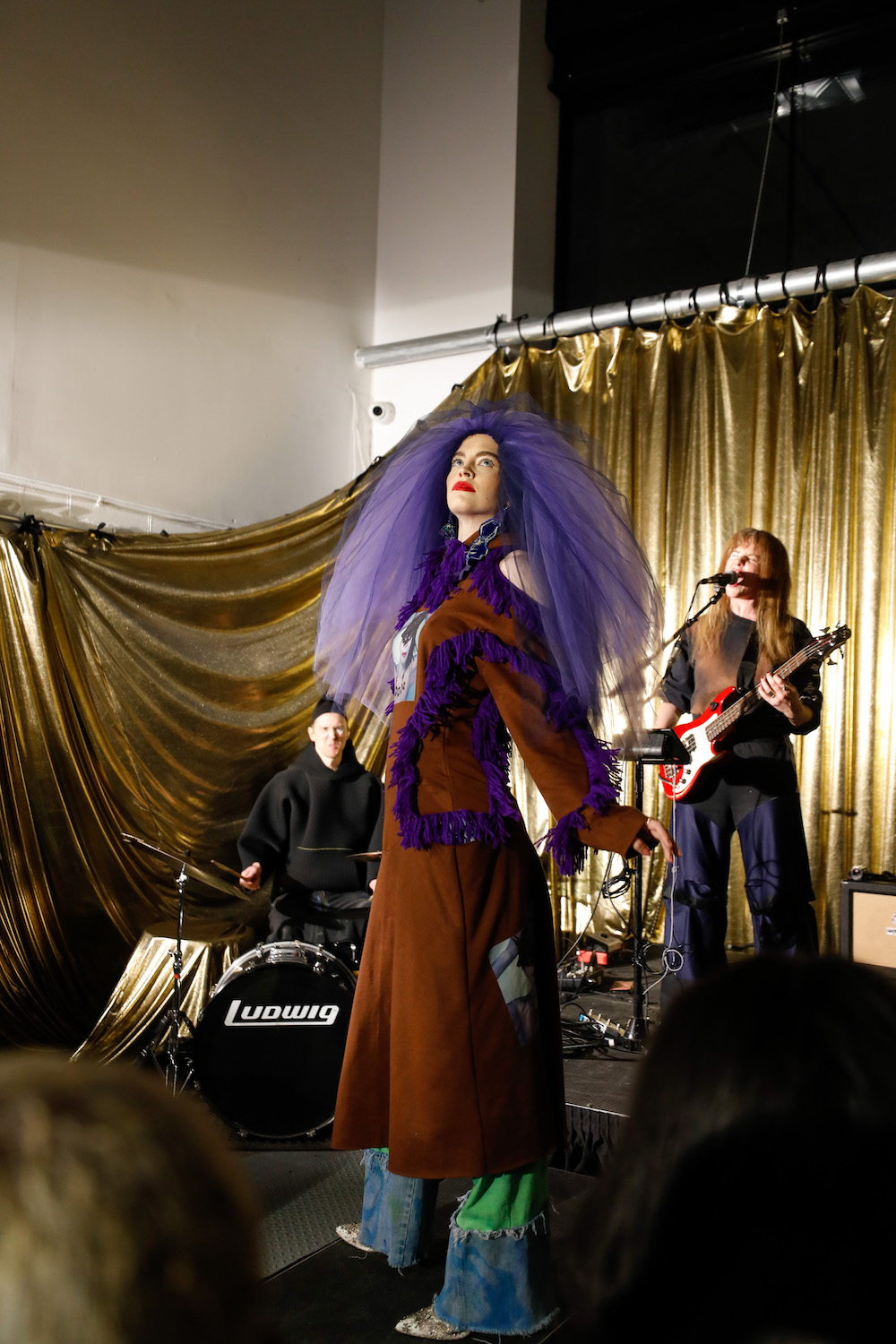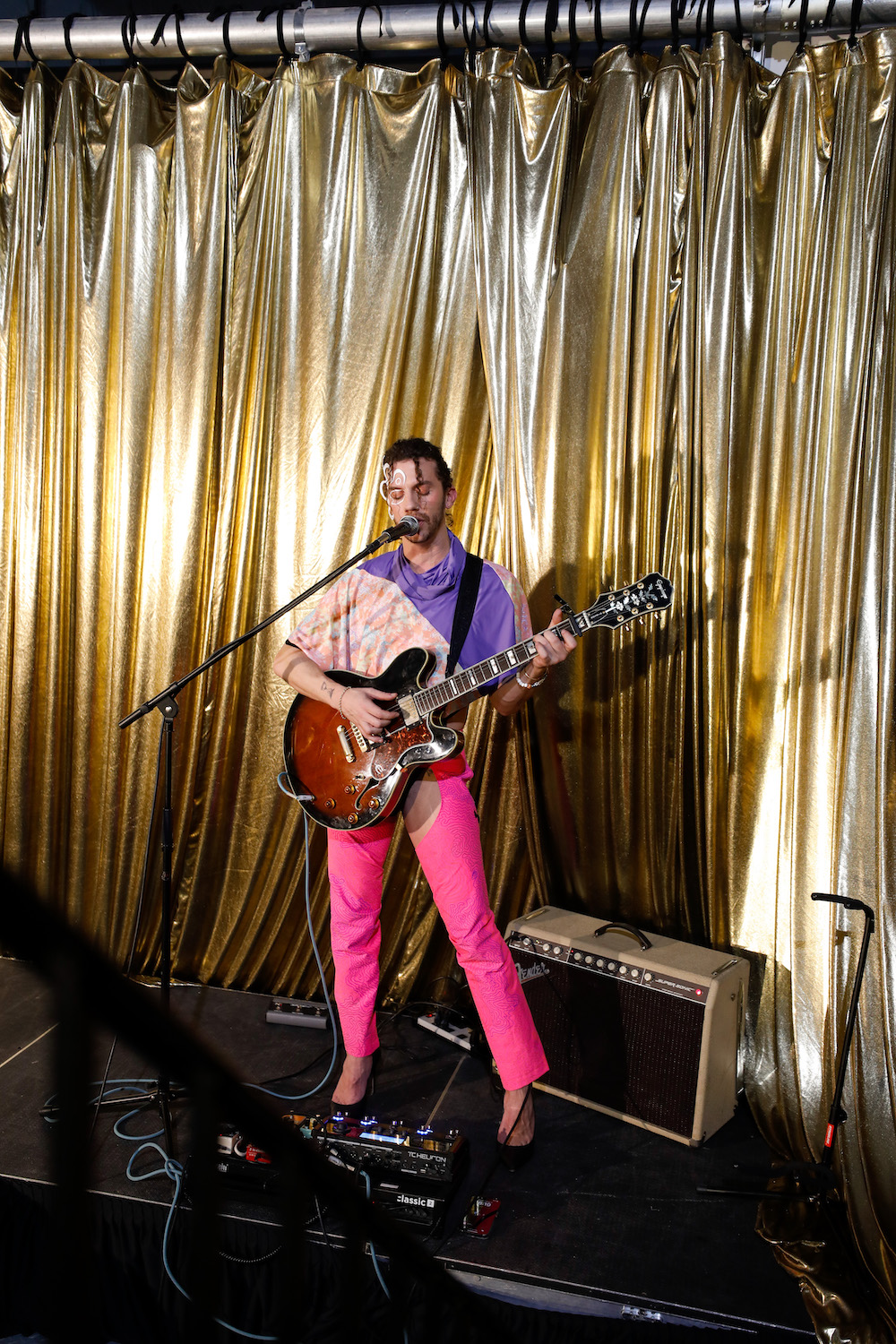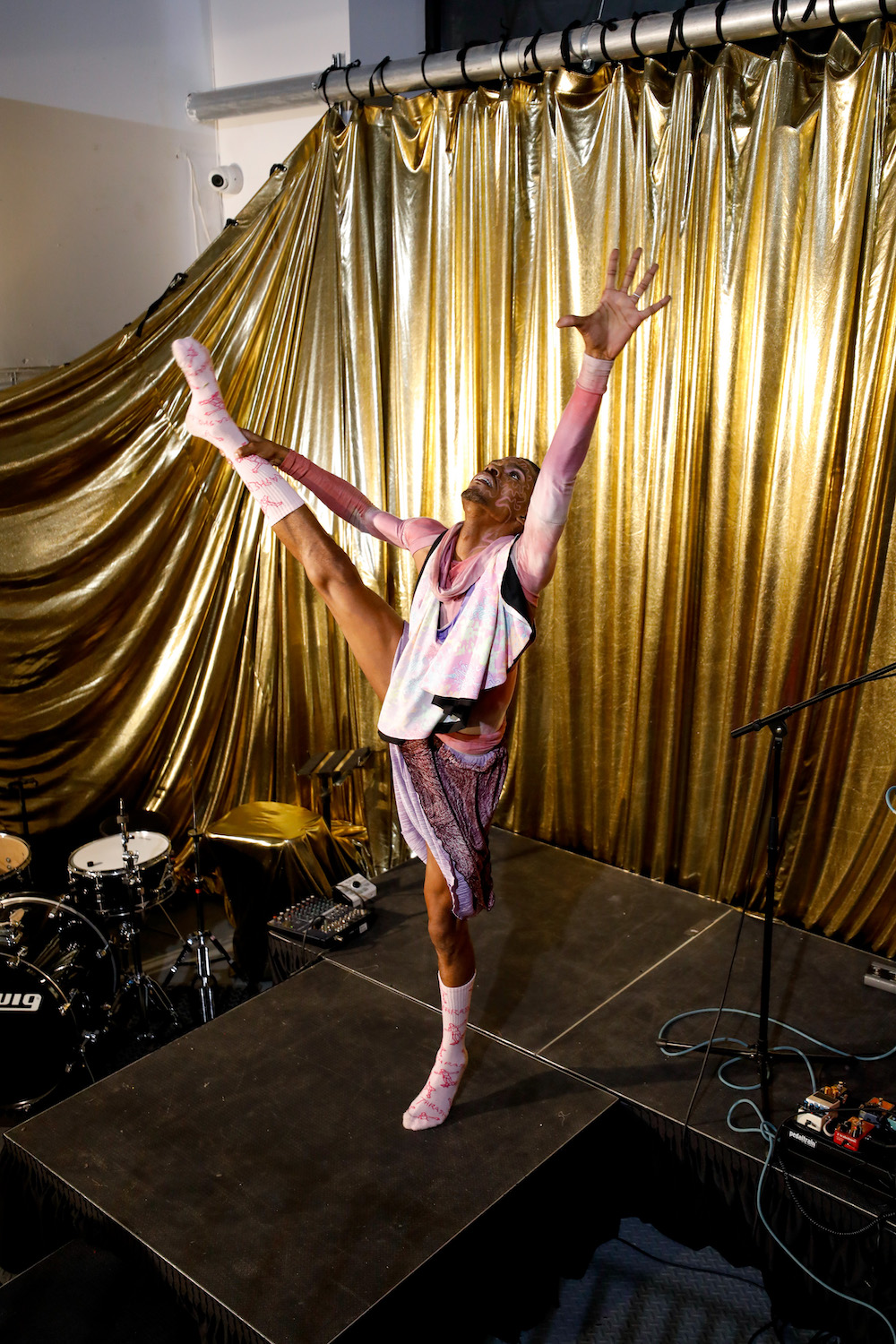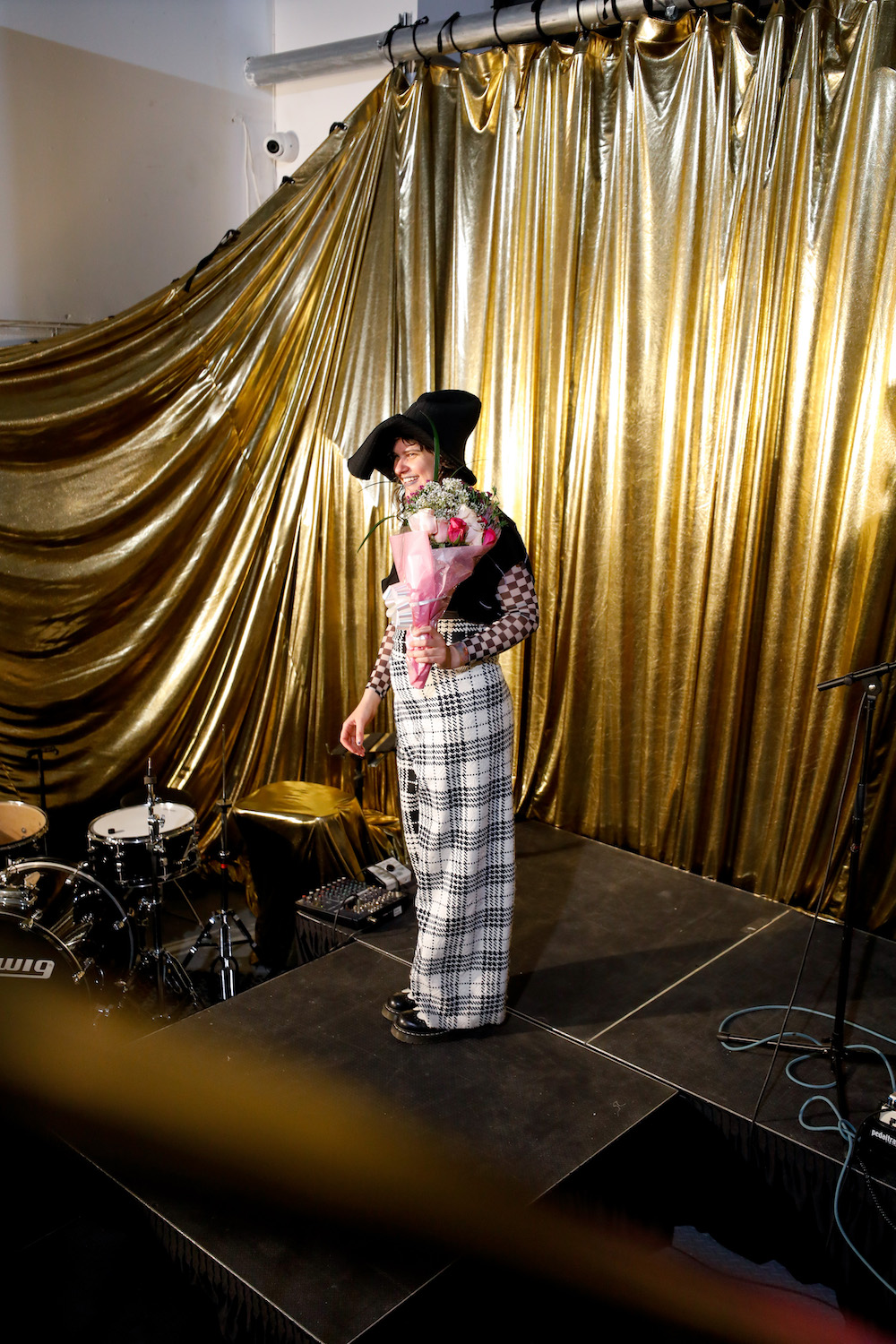 Lastly, designer Tilly d Wolfe presented two outfits from their label, worn by dancer Marcus Braggs and singer Leone. Both ensembles were made primarily of pink and purple fabrics. The dancer changed in and out of two different reversible skirts during his interpretive performance, while the singer sported crotchless hot pink jeans.
IMPACT and VERS took a leap with their innovative presentation form, but certain aspects of the production's planning fell short. The few chairs lined up beside the makeshift runway left most attendees no choice but to remain standing. Despite these certain missteps, however, IMPACT VERS showed the potential for the future of NYFW, with a show that integrated other forms of art with fashion.