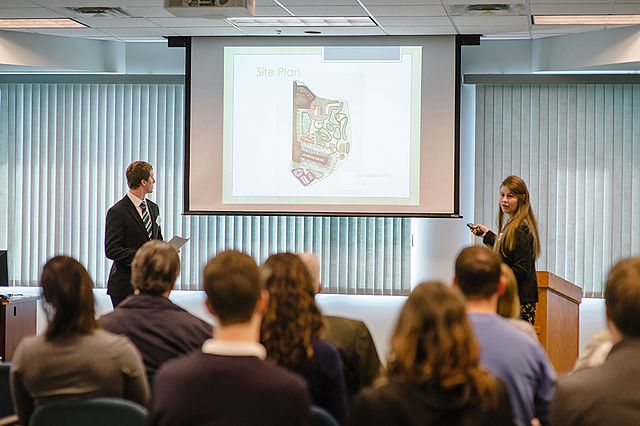 TISCH HALL, NY– Despite what she thought, CAS sophomore Noelle Gambino was not fully prepared for her group presentation on MTV yesterday. Noelle was shaking in her boots and wiping sweat from her brow as she stood in front of the class waiting for slides nine to 12.
Noelle forgot everything she has prepared as the members in her group moved through their parts of the presentation with ease and projected all the way to the back of the room.
"I just hate public speaking," Noelle said. "Everyone needs to take a step back and let me live."
Group member (and undesignated team leader) Samantha Roberts shared her thoughts on the anxiety of her former group member.
"The formatting on slide 10 was appalling and her explanation of the VMA's failure in 2017 was absolutely lacking in Taylor Swift references, and with all that trembling during the presentation … you just can't shake that off," Roberts concluded.
Noelle will be staying as far away from large crowds as possible until her next presentation, where she will definitely be preparing index cards.
Email Ben Eisenberg at [email protected]