'The Post': A Q&A with Hanks, Spielberg and Streep
Throughout the course of American history, catalytic moments have frequently arisen, where everyday citizens have risked their lives, careers, reputations and even freedom to do what they believe is right. With "The Post," Steven Spielberg excavates such a specific, but timely moment in history and, in the process, has given us one of the best films of the year. Led by three hallmarks of American cinema — Tom Hanks, Meryl Streep and Spielberg — "The Post" is empowering, polished and, to my surprise, a testament to feminism.
The high-wire drama pairs Meryl Streep and Tom Hanks on-screen together for the first time, where they portray the unlikely partnership of publisher Katharine Graham and editor Ben Bradlee, as they expose a massive guise of government secrets that amassed three decades, four United States presidents and thousands of lives.
In pursuit of these secrets, or the Pentagon Papers, Streep weighs her character's legacy against her conscience as she gains "the resolve to make tough choices," to quote her character's frank male colleagues. Hanks leads a team of tenured reporters at The Washington Post to find and report these papers, knowing they all could be charged with treason every step along the way.
Hanks is a pleasure as always, proving his versatility, and, not to mention, commitment to director Spielberg, after all these years. What can I say, Meryl Streep is just divine Meryl Streep. Like the film, she begins with a subtle, internal approach that grows climatically into a riveting performance of persisting against the patriarchy. From the sullen yet determined look in her eyes in testosterone-dominated board meetings to the gems of anecdotes she retorts to the men who silence her, Streep carries the film on her back with absolute grace and grit.
In today's political climate, "The Post" is the timely biopic we want and the surprisingly feminist film we need. With its on-the-nose screenplay by Liz Hannah and Josh Singer, we see several parallels between the climates and presidential administrations of 1971 and 2017 if you look and listen close enough. Materialized by its iconic leads and acclaimed ensemble cast, "The Post" is a patriotic movie that Streep thinks even Donald Trump will like.
The actress, herself, along with Hanks and Spielberg met with WSN and other college publications over Skype this past week to further discuss their new film.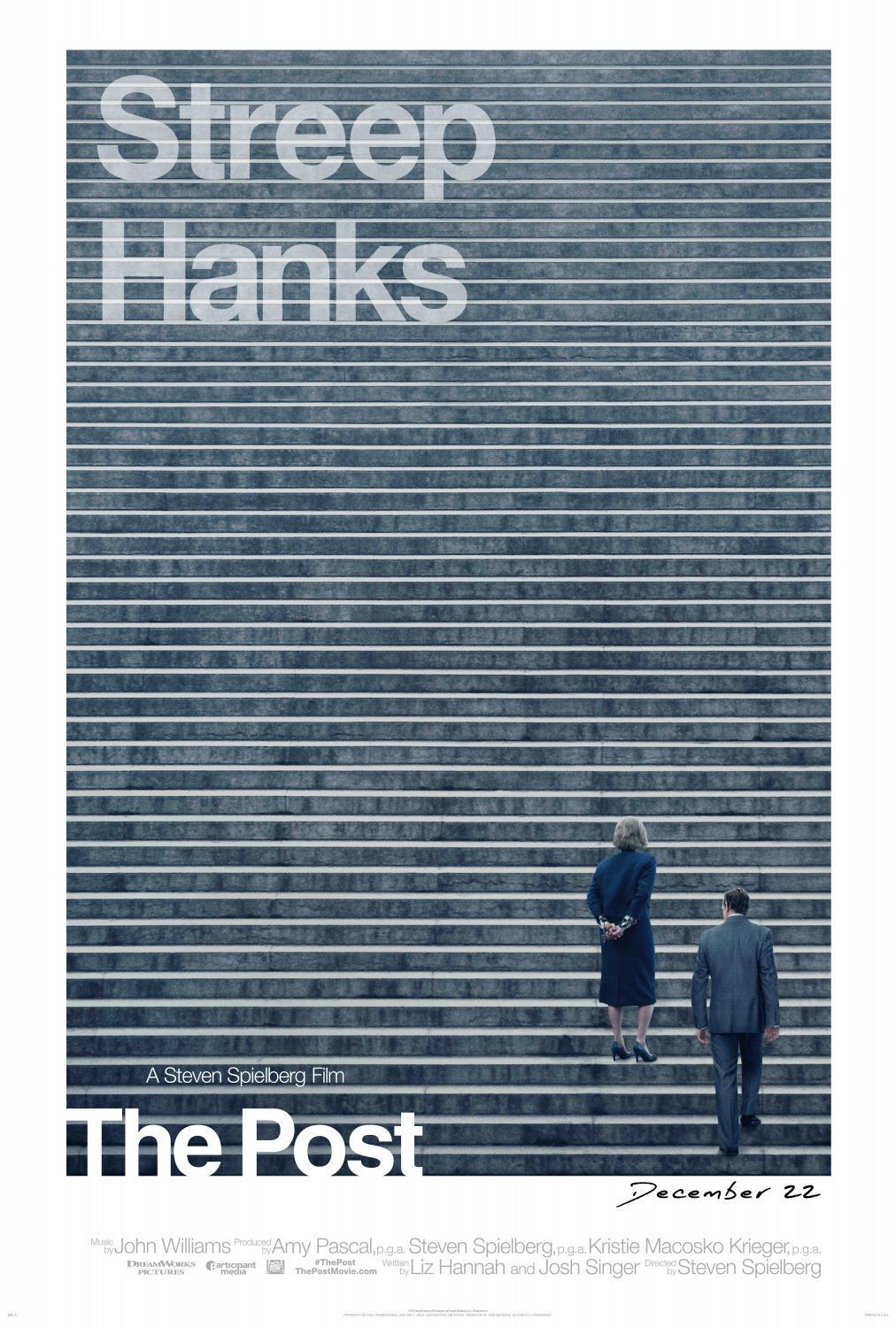 The following questions were discussed:
What is the relevance of the Pentagon Papers? Why now?
Hanks: Relevance is kind of like a snowball effect. You have to start somewhere to be able to gain all kinds of progress, all sorts of insurances for our freedom. The Pentagon Papers was an audacious, never meant to be released study of the fact that the entire Vietnam War, under four presidential administrations, was a complete lie. The Vietnam War was unwinnable. Every administration knew it was unwinnable and yet each administration committed more resources and more young men to that engagement in order not to suffer the humiliation of an American defeat on their presidential watch.
What was it that really resonated to you in this story? Do you think this will translate to a more global audience?
Spielberg: We can no longer think of ourselves as on another hemisphere of the planet. We really now are only one hemisphere, and we all have to learn how to figure each other out in order to, you know get along, but I thought that what really inspired me about the original script is that it was about a remarkable time and an audacious attempt for a president of the United States to attempt through the courts silence our First Amendment rights, the right to publish, the right of the free press. It was an authoritarian impulse of Nixon's to try to turn his presidency into an authoritarian rule by ending any criticism from the free press and I just felt a calling. This is a story that, gee, is vaguely familiar to all of us in this day and age.
Ms. Streep, I feel as if some of your performance's magnitude is due in part to the source material herself, Katharine Graham. What was it like portraying such an iconic woman and how did you do so?
Streep: Well, I had a great bible to go to. I read her autobiography, which as you probably know won a Pulitzer Prize when she published it at 79 years of age. It took her 16 years to research and more, it's so beautifully written as a book. It's so introspective, so layered, so compassionate and tough on herself and the way it identifies a certain time when the highly educated, wealthy women's only expectation would be, as she says in her book, "to make her husband comfortable and her children as well." She was delivered into this moment in history and made a pivotal decision that would affect the entire country and the progress of the government's attempt to control the press. We went right to Watergate from there, and we went to a world in which women had many many more opportunities and doors opened than when she came to that position. So I thought, what a wonderful woman, what an emblematic life and what a great opportunity to try to give her to the world because you know the film that we know about that time is "All the President's Men" and she's hardly in there. I think she's mentioned, but glancingly and she was pivotal.
One moment in the film features Katharine Graham walking through a crowd of women who seem so inspired by her. How important was it to include such a powerful female role, especially with what's happening in today's society, that would help shed light on powerful men?
Streep: Well, I would like the fellas to talk about this.
Spielberg: The script was written by a 31-year-old woman named Liz Hannah, who had never sold a script before. She wrote this, sold it to Amy Pascal, who sold it to 20th Century Fox, who gave me the script and then we invited Tom [Hanks] and Meryl [Streep] into the partnership. The important thing about all of this was [that it was] very women set up. I got two women producers on this. I got Kristie Macosko Krieger. I got Amy Pascal. You know this is a very women centric story.  This is my second movie about feminism. My first being "The Color Purple" and that was 1985, that's a long time between feminist statements, but I was raised by a powerful, strong mom and a great dad. I had great women in my life, three of whom ran my film company for 30 years. I am much more comfortable in the company of women and I always have been, so this was for me a no brainer to jump head first into the story.
Do you hope President Trump watches "The Post?" What message do you hope he walks away with?
Streep: I actually think he may really like The Post, weirdly, because it is a great movie, a patriotic movie. What effect do I hope it will have on him? Well, he would stop the shenanigans and give some respect for people who are operating on their principles and not on their appetite.
The Post opens in New York City on Dec. 22 with a nationwide release on Jan. 12, 2018.
Email Ryan Mikel at [email protected].