Grungy Gentleman Fall/Winter 2015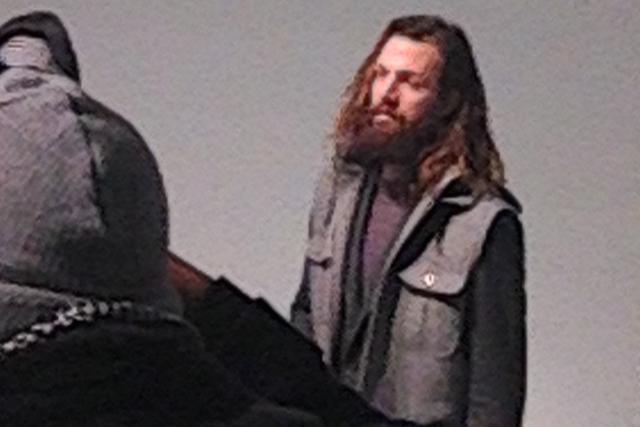 Grungy Gentleman presented their latest menswear collection earlier today. Soundtracked to live hip-hop, the presentation featured a contrasting preppy theme to the beat of rap; it was an everyday collection for the sartorially-sensitive frat boy.
Classic pieces such as long overcoats, checked button-ups, and boxy jackets abounded–the kind of offerings that wouldn't be out of place at J Crew. However, the most persistent theme may have been facial hair, with models sporting beards full enough to be holdovers from last Movember. In some cases, hair (on the head) was styled long and scraggly, giving an unkempt appearance that contrasted with the stylistic touchstones of the clothing–this is one for the boys, but the kind of boys who might prefer a local brew (or organic coffee) over a cold beer.
In addition to beards, snapback caps also offset the dominant style of the collection. In keeping with the hip-hop theme, some models sported backwards snapbacks, adding another layer of laid-back to the collection. The beards and ball caps offset the collegiate attire, and when Empire State of Mind boomed out of the speakers at the presentation's end, there was no question that the Grungy Gentleman is far from the clean-cut dandy that usually defines preppy style–he's just as comfortable hiking in the woods as turning up in the club.
Email Sam Del Rowe at [email protected]