[UPDATE] Langone hospital takeover resumes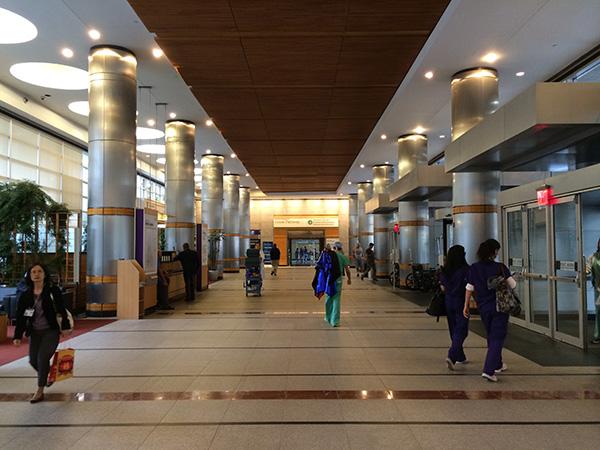 A Brooklyn judge has dismissed the New York State Nurses Association's lawsuit against NYU Langone Medical Center, allowing Langone to continue its takeover of Long Island College Hospital's emergency services and ambulatory care unit.
Justice Johnny Lee Baynes announced his decision on Sept. 29 to dismiss the lawsuit filed by NYSNA that accused Langone of failing to offer current LICH nurses hiring priority for the new emergency care unit. Baynes said NYSNA did not have the right to impact a deal that it was not directly involved in.
Brooklyn developer Fortis Property Group will purchase the Cobble Hill hospital from SUNY and have Langone manage the hospital's freestanding emergency center — which is all that remains of the hospital — for the original price of $240 million.
"[Sept. 29's] action by the court allows us to finally bring a positive health care outcome for Cobble Hill and a sensible solution for the State University of New York," SUNY board chairman H. Carl McCall said in a public statement on Monday. "Months of hard work and negotiation have secured NYU Langone Medical Center as the operator of the facility, which will bring modern and state-of-the-art patient care to the LICH site."
NYU Langone spokesperson Lisa Greiner said the university shares McCall's enthusiasm for the future of LICH.
"NYU Langone Medical Center is looking forward to expanding our practice of excellent health care at the NYU Langone Cobble Hill facility," Greiner said.
This news comes just a few days after NYU announced on Sept. 19 that it would be backing out of the deal due to the lawsuit — a decision that many, including Mayor Bill de Blasio, criticized.
With the lawsuit dismissed, Langone is not required to rehire any of the LICH nursing staff. This has led Eliza Bates, communications director of NYSNA, to question the hospital's future quality of care.   
"We are disappointed in the ruling," Bates said. "We are reviewing the court's decision and considering our options. We remain committed to protecting care for Brooklyn patients."
McCall said the deal means both parties can move forward and the emergency center can continue to operate.
"Despite many obstacles, SUNY has worked tirelessly to bring an end to the crisis at LICH," McCall said. "Now, NYU Langone Medical Center can soon begin providing their world-class services, and SUNY can return to providing its students with a world-class education."
At the time of publishing, SUNY has not yet announced an official date for Langone's takeover of the center.
A version of this article appeared in the Thursday, October 2 print edition. Stephanie Grella is a contributing writer. E-mail her at [email protected]
*Correction: An earlier version of this article had a secondary headline that incorrectly named the hospital and said that NYU is purchasing it. NYU is not purchasing Long Island College hospital. WSN regrets this error.