Just after Hurricane Sandy rampaged through the East Coast, photojournalist Adrian Fussell was out shooting the storm's aftermath. The damage Fussell captured from Brighton Beach to Rockaway Park appeared in The New Yorker's online Photo Booth series "Sandy" this week.
At 23 years old, Fussell, who graduated from the College of Arts and Science in 2011, already has an impressive resume. He recently attended the prestigious Eddie Adams Workshop, in Jeffersonville, N.Y., which invites 100 of the best photographers under 25 years old to work with some of the world's top photographers. Fussell mostly publishes his work with The Wall Street Journal and Newsday, and he is currently represented by Getty Reportage's Emerging Talent section.
Fussell was also awarded the 2012 Ian Parry Scholarship for his series "My Name is Victory." This multimedia project follows the Patriot Guards, a volunteer military program of Asian and Latin American youths, from Francis Lewis High School in Queens.
Fussell's work is inspired by his travels as a child. His father is a diplomat, and Fussell grew up all over the world — no place in particular was home.
"Throughout my upbringing [in places such as Guatemala and Africa] I had been witnessing current events first hand," Fussell said. "Just being aware of my surroundings I always kind of knew I wanted to be a story teller."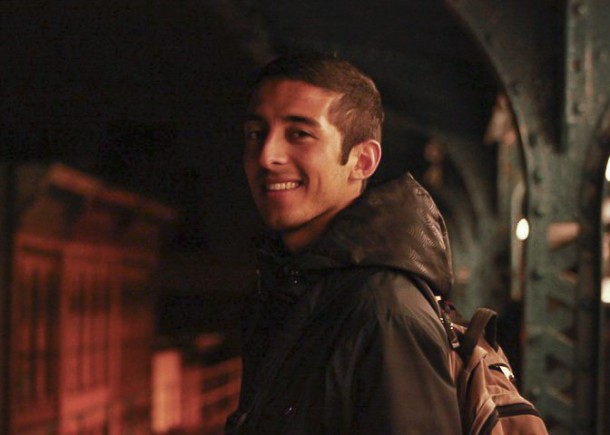 Fussell first became involved in photography during his freshman year at NYU while capturing the streets of New York as part of a community service project with a nonprofit organization called Art Start. Soon he was contributing to blogs such as The New York Times' Local.
Fussell graduated from NYU with a degree in print journalism and political science. He considers print journalism an excellent foundation for photojournalism.
"Not many photojournalists come from a background of writing," Fussell said. "Thinking in terms of a story more than simply looking for good pictures is helpful."
After graduation, Fussell participated in the International Center of Photography's 10-month, intensive documentary photography course.
"[The ICP] is dreamland in terms of photography, but it's very intense," Fussell said. "They push you. They give you real world deadlines and assignments. It kind of separates the men from the boys. I definitely wouldn't be a photojournalist if it wasn't for ICP."
Kathy Willens, a professor at NYU's Arthur L. Carter Journalism Institute, worked with Fussell while he was at NYU. She initially advised him to not enroll in the ICP program, but later saw how it deepened his dedication to photography.
"[Adrian] had the drive to push himself, propel himself forward and suck in like a sponge everything he was exposed to," Willens said. "I was impressed by the amount of work he accomplished and his change in attitude. After [the ICP program] he was committed and more dedicated to his work, which was a wonderful thing to see."
Because of his recent success, Willens has invited Fussell to speak at one of her classes this week.
"[Fussell] has gotten a lot of support. He is devoted, dedicated and passionate about his work," Willens said. "People are seeing something in him or else all of this [success] wouldn't be happening. He has accomplished a lot of things which is unusual for someone so quickly."
Despite his quick success, Fussell warns aspiring photojournalists that the job is not all glory.
"It's a really tough field, low-paying and long hours," Fussell said. "The motivation you have for [being a photojournalist] shouldn't be a selfish one. It should be an innate curiosity about things and an instinctual desire to tell stories."
"You can't go into [journalism] with any hope of being rich ever in your life," he said. "The only thing you'll be rich in is experience. You'll have seen more than anyone will ever get to see. That's an incredible privilege."
Fussell is taking full advantage of his young age to see the world. He is currently planning a road trip from Tijuana to Vancouver, and will then travel to Panama to tell the story of his family's history.
"We [as journalists] are privileged to be the eyes of the world," Fussell said. "It's a very heavy but noble burden."
Visit adrianfussell.com to see Fussell's work.
A version of this article appeared in the Monday, Nov. 5 print edition. Katya Barannik is deputy features editor. Email her at [email protected]