Underage Nightlife and How NYC Welcome Week Pulled It Off
Women line 16th Street, decorated in their barely-there tight dresses and sky-high heels. They laugh glamorously at jokes made by the fresh-pressed, suit-and-tie men that accompany them. Bouncers smile at them while they slip out their IDs from designer clutches and strut confidently into the club. College first-years scurry past these lines, giving their outfits a final look over in the glossy reflection and throw their shoulders back in mock confidence, before joining the line of other jittery undergraduates outside of one of NYC Welcome Week's 18+ events — the Highline Ballroom.
"Famed for eye-opening attractions such as acrobatic dancers, robots and electric violinists, NYC Welcome Week is a self-proclaimed gateway for under 21 students entering the New York City nightlife scene."
For those who don't know, NYC Welcome Week is a company that hosts a wide variety of themed parties from raves in the now-closed Webster Hall to yacht parties on the Hudson River. Famed for eye-opening attractions such as acrobatic dancers, robots and electric violinists, NYC Welcome Week is a self-proclaimed gateway for under 21 students entering the New York City nightlife scene. The series of extravagant parties begins during the last week of August — the same week that the city's fresh batch of students move in. Even after the week ends, the parties don't stop until the demand for the parties drops.
The NYU class Facebook pages are filled with posts promising a night students will never forget — a night hosted by NYC Welcome Week. First-years are vulnerable to these posts, as they're blind to the true heights of what New York nightlife can achieve, and on first glance, $20 for a night of dancing and meeting possible new friends or hookups is a risk worth taking. No matter the outcome — a drunken mess or a socially fulfilling experience — it's a night remembered.
"It seems like a lot of people go to them, but I also have heard a lot of people kind of shit on it, but I just went because I didn't have anything else to do, so I figured I'd try it out."
— Noah*
Like many others, first-year Noah* hopped on the NYC Welcome Week bandwagon for a night at the Highline Ballroom.
"It seems like a lot of people go to them, but I also have heard a lot of people kind of shit on it, but I just went because I didn't have anything else to do, so I figured I'd try it out."
The event-hosting mecca thrives on these curious first-years along with others who yearn for a taste of clubbing-centered nightlife. The company is run by NYU alum Ian Magid, Alex Likhtenstein and Alex Gomez as well as Kazi Ali and Justin Canna who hope that these parties help students assimilate into New York City's club-centric nightlife scene.
The company started in 2008, during Magid and Likhtenstein's sophomore year at NYU and Macauley. The two met because they were college promoters that publicized clubs and events for the same head promoter and the pair grew closer as the years went by.
"I literally just got a random message from some kid who was promoting, and I was working a part-time job, and I was like, oh, this sounds more fun than my current job," Likhtenstein said with a smirk. "So, you know, I tried it out, and that's kind of how I got started."
Like Likhtenstein, Magid was a sophomore in Stern helping with club promotions, though he insists he isn't your typical Sternie.
"I went to Stern. But I minored in Chemistry in CAS so I'm not full Stern," Magid said.
"But you still were in Stern," Likhtenstein said, interrupting him.
Likhtenstein recalls hearing about lots of different parties going on during NYU Welcome Week that were mainly aimed at NYU students.In their first days as promoters Likhtenstein and Magrid observed the welcome week clubbing scene and, ultimately, decided to take the leap by throwing their own parties.
"[Other promoters] would rent out a place and charge students crazy amounts after making them wait in line for two hours — they would charge them like 40, 50 bucks," Likhtenstein said.
Starting a new company to compete with the already existing parties and cutting down the entrance fees by more than half was not an easy task. They invested all their money into the new venture.
"Basically every year that we've done it, it's become more and more of an investment for us and you get bigger and bigger spaces to make sure that more people want to come out to welcome week," Magid said. "Always, the money we make — you know, we invest it."
Their first year they did not make any money; however as the years went by, they finally started hitting the black, the money stacking up along with their guest list. Likhtenstein and Magrid formulated and perfected the secret sauce to throwing successful parties and booking well-known venues.
"I mean because this was happening at first there was all kinds of competition, and then eventually everyone else, we either put them out of business or there was one person who actually ended up just partnering with us," Likhtenstein said.
Outside of NYC Welcome Week, both Likhtenstein and Magid have kept up their full-time gigs — whether that be school or their careers — during the 10 years since it began. Currently, Likhtenstein works at Digittality as the managing partner and formerly co-owned a club, known as EVR, shortly after graduating college. The now-closed gastro-lounge was the first of its kind to take bitcoins for payment. But innovation couldn't uphold the business as authorities tracked down Likhtenstein's partner, Charlie Shrem, and arrested him at John F. Kennedy International Airport on money laundering charges. Magid works as a promoting director at The DL, a Lower East Side restaurant, and a programmer at Lately, a retro-bar in Chelsea.
"We had started NYC Welcome Week while we were full-time students, so we were used to the time management of it," Likhtenstein said. "As we built it into a strong system, it took less time to prepare for because we know exactly what works and what doesn't so we don't have to spend a lot of time on things that don't have a high [return on investment]."
He knows his experience as a student makes him more credible to venue-owners.
"We have relationships with owners all over that have grown over the past decade since we've been in college," Magid said. "We had a great relationship formed over the years."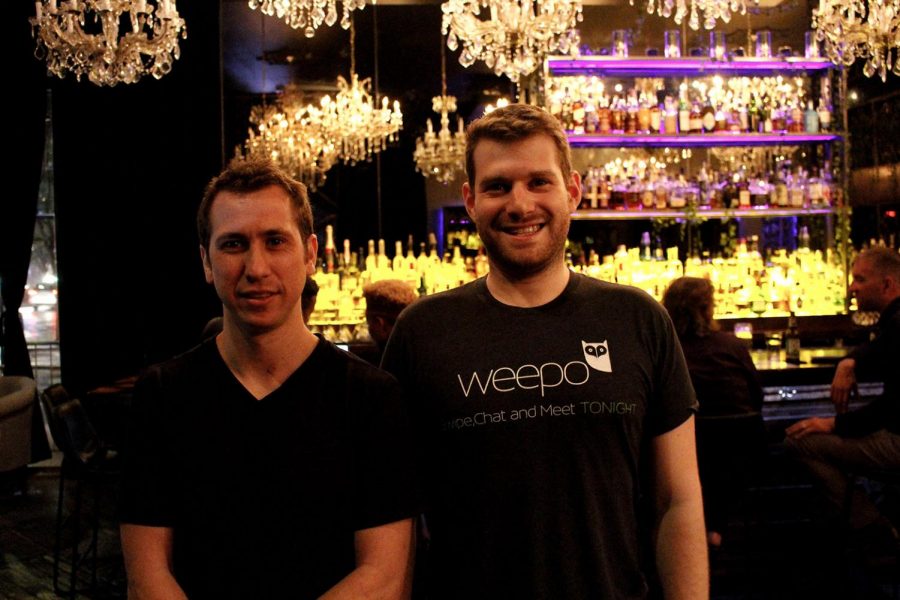 Among the throngs of people in front of clubs, college students can feel an age barrier. But the NYC Welcome Week-hosted events everyone is a similar age, which creates an immediate and unlikely bond between people. At NYC Welcome Week's Mardi Gras party at the Highline Ballroom, people were talking to the people in front of them and getting to know each other. Everyone was welcoming and genuinely excited to be experiencing a little taste of freedom. Noah learned about these parties from a kid on the subway while he was going to the Presidential Welcome at the Barclays Center.
"Even if I had a fake ID, I feel like I would still come and try it as, like, something to do," he said. "Also it's our first week and a lot of [first-years] go to these, so I feel like it's nice to get to know people."
Although many parties are promoted as an introduction to nightlife for many students, it is more of a means of meeting people their age.
For students who live outside the United States, like CAS first-year Diego Martinez who is from Puerto Rico, this is their first introduction to an American way of partying — which consists of quickly consuming a lot of alcohol and blacking out.
"It was very cramped with lots of rap and very early 2000s music," Martinez said. "There was some drinking but most people were either smoking or dancing. I think that it is a great and fun way to meet people and make friends but personally I miss the party scene that I was accustomed to back in Puerto Rico."
Location and the theme plays a very important role in the parties attended by students. Something NYC Welcome Week knows how to engage their audience with parties like Rave of Thrones, Project X, Gatsby and Rep Your School. For Stern first-year Max Gordon, the first party was at a small location and the music was not that good.
"The second [party] I went to was much better, much bigger location, good location," Gordon said. "It also helped I was with people I know. I think they are fun if you are with people you know but otherwise it's now worth it."
Like many students, Steinhardt junior Jennifer Li found out about the welcome week parties on Facebook. With her friends she decided to go to the Traffic Light party, one of the recurring themed parties during Welcome Week.
"We talked to some people while waiting and instantly made friends," Li said. "All the new students are just coming together to celebrate the start of the school year with great passion. It was really fun and I would totally go again."
According to Likhenstein, this method of partying get rid of pesky things like the need for fake IDs and depending on promoters to avoid pricey cover fees.
"It is totally smart business on their part, if you are going to promote something to students, promote something they already know" — Past Welcome Week Chair
For NYU students the difference between NYC Welcome Week and NYU Welcome Week gets muffled, making them think NYC Welcome Week is a leg of NYU Welcome week.
"We want to make sure students know they are two different things and it is not being put on by the university," a past Welcome Week chair said. "We want to make sure students are safe and are smart about it. Our biggest issue is when it enters the community unwarranted. They come when our students are in line for NYU Welcome Week events, they solicit, they give out flyers."
Welcome Week Leaders had instances where first-years confused the two with each other, thinking that NYC Welcome Week Events are NYU-endorsed.
"It is totally smart business on their part, if you are going to promote something to students, promote something they already know,"she said.
But Magid doesn't see this similarity as a problem.
"If NYU ever did want to get in contact with us, we're more than happy — everything we do is 100 percent legal," Magid said. "We're happy to keep it that way because this is a business at the end of the day. We need to guarantee that next year, there's another NYC Welcome Week for all students coming back or coming to college."
NYC Welcome Week events check college IDs or driver's licenses before entering, along with tickets that cost around 15-20 dollars. Once inside, loud electronic music, strobe lights and hundreds of students who pregamed before coming jump and sweat together. With a bar that is off-limits to those who do not have a bracelet that shows you are 21 and different acts going on stage like an electrical violinist, the party seems to be an exciting introduction to nightlife. Although, it can feel like high school prom rather than a typical New York City club.
"I just think you have to be really f-cked up or on crazy drugs to enjoy it" — Noah*
"I just think you have to be really f-cked up or on crazy drugs to enjoy it," Noah said to us after running into each other after the party on the subway. "So, if you're just like sober, it's kind of just loud and sweaty. But I'm glad I went because I just wanted to check it out, really. I actually met this kid from my hometown in there, so that was cool."
NYC Welcome Week is the venue to bring new roommates and friends, meet other university strangers and get a taste of nightlife. For many, it's a one-and-done, bucket list item — they'll never forget the night, but it tops their list of messiest nights in college. All in all, Likhtenstein and Magid achieved their original goal of welcoming newcomers and underagers to New York City nightlife. House parties are a thing of students' suburban pasts as they acclimate to the concrete jungle, and clubs become the go-to watering hole. NYC Welcome Week quenches undergraduates thirst and opens their paletes to the possibilities of nighttime excursions.
Images by Tyler Crews and Yasmin Gulec.
Email Tyler Crews at [email protected] and Yasmin Gulec at [email protected].
About the Contributors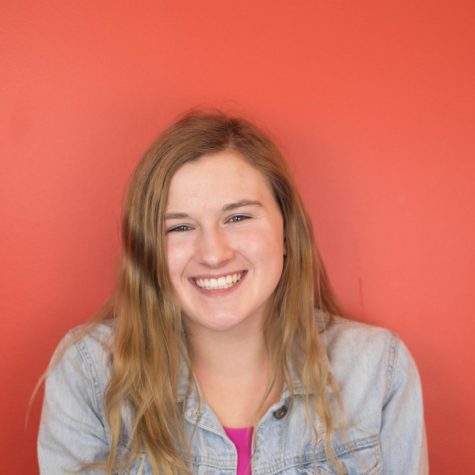 Tyler Crews, Opinion Editor
Tyler Crews is the Opinions Editor for the Washington Square News. She is currently a freshman in Liberal Studies, trying desperately to decide on a major....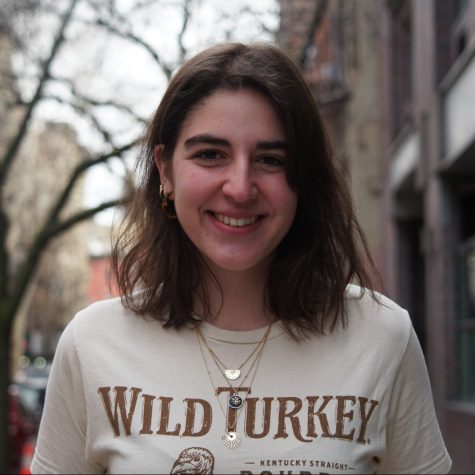 Yasmin Gulec, Under the Arch Editor
Yasmin Gulec is a junior double majoring in GLS and Journalism. She's an editor for Under the Arch, which she deems as the best section at WSN. Hailing...