Rise of the Mood Instagrams
Instagram has helped redefine the fashion industry. Allowing anyone and everyone a peek into the illusive fashion houses that once hid away mood boards like a one-of-a-kind recipe, the newest social media trend brings us closer than ever to the beautiful minds behind the beautiful runways.
Recently, the aesthetic agenda of brands is finding its way into the public eye through "Mood Instagrams." These accounts mix the brand's usual content — photos from their campaign, eCommerce photos, press events — with images that were once reserved for a private mood board. Mood Instagrams serve as inspiration to some or plain aesthetic virtue to others; pulling together shots of supermodels or rockstars in their heyday, paintings, sculptured, food, architecture, runway looks and vintage magazine campaigns.
If your interest has been piqued, here are six mood Instagrams worth a follow: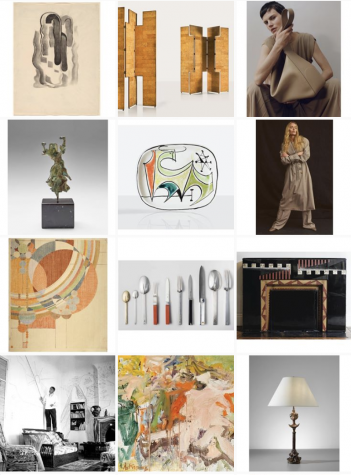 The Row @therow
The Row's profile jumpstarted the mood Instagram fad. The brand — created by Mary Kate and Ashley Olsen —  has always operated with an air of mystery due to its founders' lack of social media presence. The Row's social media continues the enigma by boldly featuring more mood oriented images than product photos. The account draws attention to its pieces in a subtle way and tethers a defined style to the label.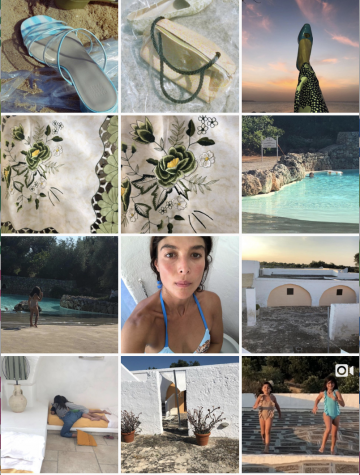 Maryam Nassir Zadeh @maryam_nassir_zadeh
Maryam Nassir Zadeh, has made a name for her namesake store and collection by doing the unexpected. She blends her personal social media profile with her brand profile in a way that comes off as accidental. Maryam mixes her brand's offbeat eCommerce photos with simplistic vacation images and snapshots of her daughters. She incorporates casual mirror pictures and selfies that wouldn't typically suit on a shop profile, emulating an enviable off-the-cuff coolness. It's obvious that Maryam realizes that the effervescent beauty of her daily life directly relates to the restless spirit of her  collection — so why keep them separate?
Jjjjound @jjjjound
Probably the most popular mood account, with over 100,00 followers, Jjjjound started in 2006 as a Tumblr blog to capture timeless elements of design. The site turned into a creative studio based in Montreal and began selling high quality clothing and accessories with signature simplicity. Though the digital mood board is actively updated on its website, jjjjound.com, the creator Justin Saunders maintains an Instagram page as well. The account consists mostly of fine art, images of daily life, humorous content and the occasional product photo.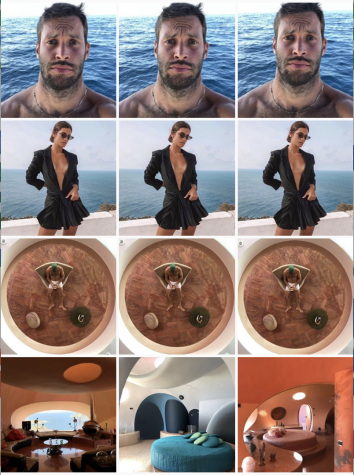 Jacquemus @jacquemus
Simon Portes captured industry attention with his past three collections — consisting of cutting edge blouses and his trademark sunhat.  since then he has been on an exponential ride has an industry darling. His rise has been meteoric not only because of his unique taste, but also due to his charm that transcends social media. Simon's page, with over 600,000 followers, consists of a selfies and picturesque French landscapes as well as photos of himself as a child and his late mother —  who he calls the sources of his inspiration. Alongside is press for his collections and models wearing his clothes — each accompanied by an adoring caption.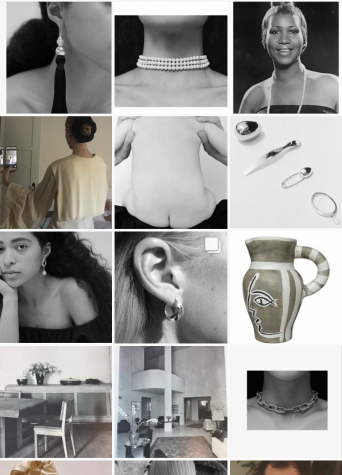 Sophie Buhai @sophiebuhai
Sophie Buhai is known for her refined approach to jewelry design. Her silver styles are complemented by a selection of black and white photos of metallic sculptures, vintage jewelry and 1960s Tiffany silverware. Simplistic elegance and attention to detail is a constant on Sophie's page whether she posts pearl earrings or a chandelier.
Lorod @lorod
Up-and-coming brand, Lorod, which dropped its first collection in 2017, is one of many taking advantage of the changing industry. The two young designers behind Lorod, Lauren Rodriguez and Michael Freels, pride themselves on re-inventing classic American pieces in an understated way. Its site insists "the familiar can be alluring" and its choice of mood images — dobermans, american landscapes and rugs — captures just that.  
Email Amanda Burkett at [email protected]