Rachel Morrison: "Mudbound"
Amidst the recent #MeToo and Times's Up movements in Hollywood, the underrepresentation of women in filmmaking has surfaced as an important topic of discussion. Oscar categories in directing and editing lack female nominees, and it has become clear that it's time for Hollywood to change its ways.
The category of best cinematography has never nominated a female cinematographer, but one NYU alumna just changed that. Rachel Morrison, who graduated from Tisch School of the Arts in 2000, became the first woman in the Academy's 90 years to be honored in the male-dominated category for her work in "Mudbound."
During her time at NYU, Morrison pursued a double major in film and photography and later concentrated specifically on cinematography.
"I cherished my time at NYU," Morrison told WSN. "I loved living in the heart of [New York City] –– back when the East Village was still decorated with graffiti and [cost] $1.50 to ride the subway."
Morrison began her career in television working on telefilms, or feature-length films produced explicitly for television. She was nominated for an Emmy Award for her work on documentary "Rikers High."
Soon thereafter, she transitioned to the big screen full-time, serving as Director of Photography for a slew of critically acclaimed films, including "Fruitvale Station," "Cake" and "Dope."
Her outstanding work on "Mudbound" –– written and directed by fellow Tisch alumna Dee Rees –– has landed her an Academy Award nomination alongside big budget war drama "Dunkirk" and underwater fantasy "The Shape of Water."
"It is a profound honor to be the first woman recognized by the Academy with a best cinematography nomination," Morrison told WSN. "While it is incredibly unjust that it has taken this long, my sincere hope is that this recognition encourages more women to stick it out in a craft and an industry that has been historically male, and that the floodgates open for women to get hired on bigger projects such that when the nominations are announced in years to come, we are part of the expectation and no longer the exception to the rule."
Another nomination is already in the works for Morrison. Her camera work in "Black Panther" –– the highest grossing film of 2018 –– has already received significant attention from fans and critics alike.
At WSN, we could not agree more with Morrison and look forward to witnessing her continued success in the shifting landscape of Hollywood.
Read more from Washington Square News' "Awards" feature.
Email Molly Dolan at [email protected].
About the Writer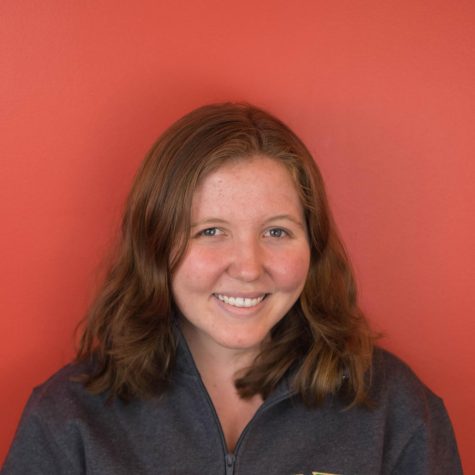 Molly Dolan, Social Media Editor
Molly Dolan is a sophomore in Steinhardt studying Media, Culture and Communication. She enjoys spending time with her friends and is in an elite dog spotting...