NYU Fully Loaded
The Expensive Fashion Scene
In front of Elmer Holmes Bobst Library on a cold January day, the flock is out.
That is, the flock of Canada Goose jackets among an assortment of fur jackets — real and faux, North Face jackets, Alpha Industries bomber jackets and whatever pricey vintage jackets students can get their greedy hands on. Not to say that all NYU kids dress in the hair of slain animals, but when you see the same Canada Goose emblem five times getting to your 8 a.m., it's not hard to type-cast. Is it the atmosphere of New York City itself, or is it the unsaid knowledge that the person next to you could be harboring a huge trust fund?
According to The New York Times, NYU enrolls the highest number of students from the top one percent out of all non-profit private universities in the United States. On top of that, the median family income for NYU students is $149,300 versus the national median household income of $59,039 from the 2016 U.S. Census. All of the students interviewed weren't surprised by the aforementioned statistics, and many cited students' clothing choices and NYU's tuition as main signifiers. 
In between classes, CAS juniors Desola Bamgbala and her friend stand in front of Bobst talking about their respective days. What stood out wasn't their hushed conversation but rather Bamgbala's fluorescent orange Diane Von Furstenberg faux fur coat and her friend's knee-length black coat with its hood rimmed with red-flecked black fur.
"It's real — from Italy," her friend said when asked if their furs were real.
The atmosphere of the city and its expensive fashion standards didn't seem fresh to the two international girls — her friend from Monaco and Bamgbala from Russia.
"Before coming to NYU, I definitely already dressed as nice as this when I lived in [Russia]," Bamgbala said. "People here dress nice because New York is just such an expensive city, which feeds into the clothes we wear."
Both girls claimed to be financially dependent on their parents, citing their need for monetary support to previous unpaid internships like many other resume-building NYU students. Many other students also claimed to be financially dependent for tuition but rely on their own self-earned funds to support any fashion needs.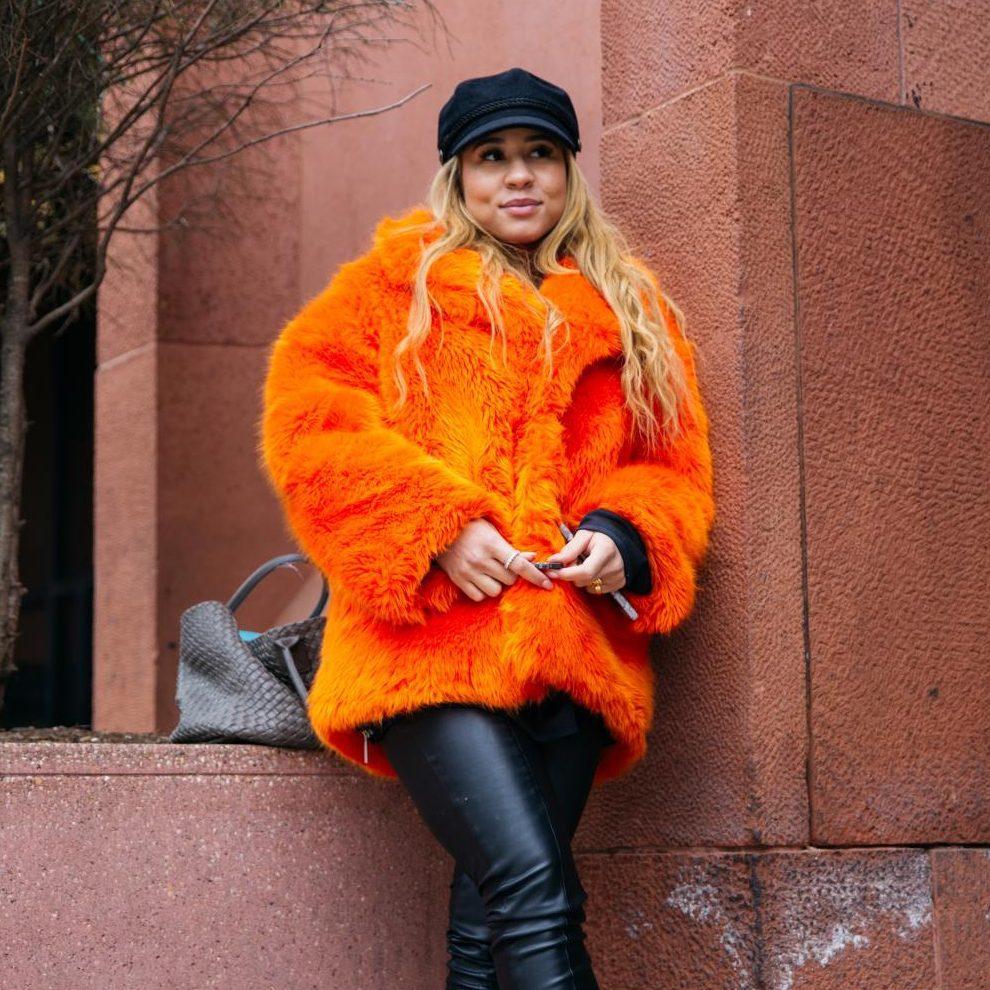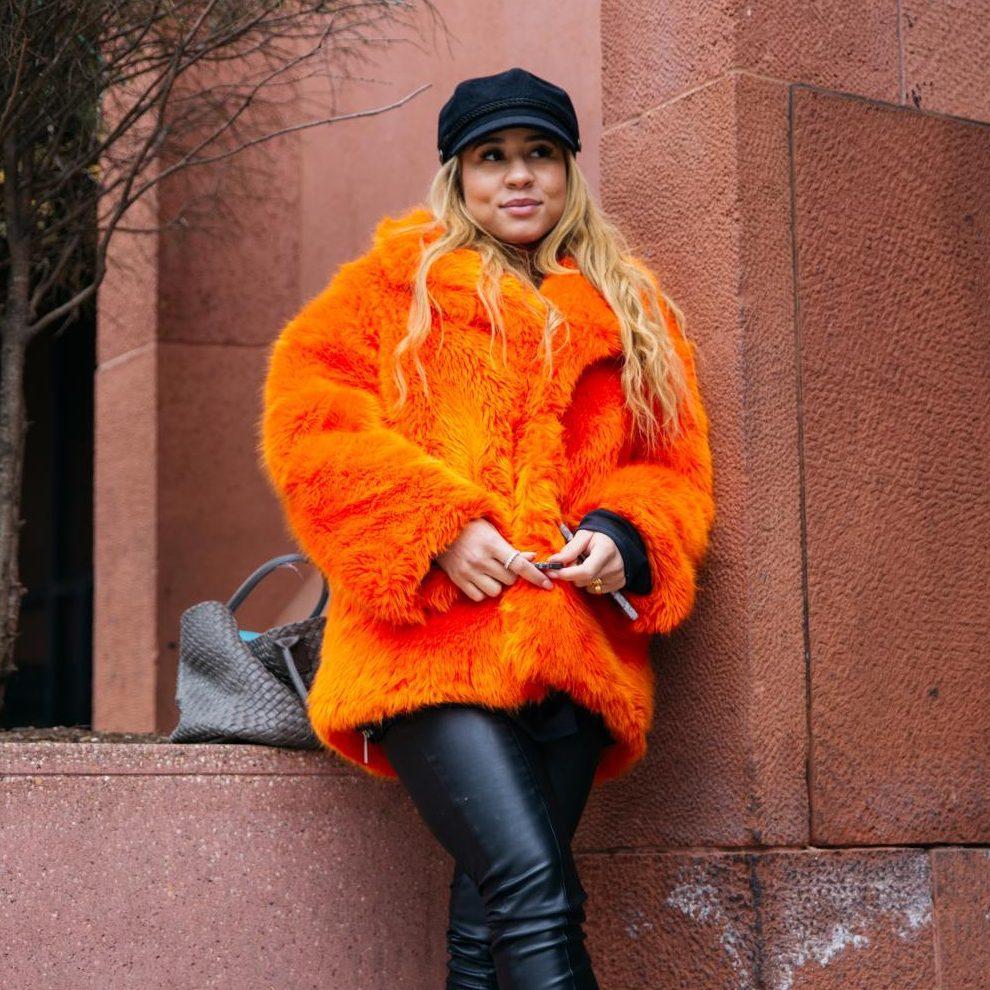 As a self-proclaimed Old Navy enthusiast, LS sophomore Riley Baker witnesses the metaphorically-worn money around NYU as she sits from a bench on Schwartz Plaza, which is nudged between Bobst and the Stern School of Business, and smokes a cigarette.
"The reason people tend to dress nicely when you go to NYU is because [they're] in New York," Baker said.
CAS and Wagner junior Sylvie Wilk, wearing distressed corduroys and a tattered black long-sleeved shirt printed with a skull, said she mainly wears vintage and thrifted clothing but not for money-saving reasons.
"I'm anti-brand," Wilk said. "I buy all my clothes from thrift stores but that's mainly a sustainability thing. I try not to go around bragging about that because it's my personal choice, and I'm trying to normalize that."
Wilk, who says her family is well-off, claims to be mainly financially dependent on her parents but has worked jobs during her time at NYU to build up her resume and experience rather than her bank account.
"I was working at a cafe last semester," Wilk said. "I now volunteer at a school — it's a public school — so I've told them not to [pay me]. I've chosen to be financially dependent for now."
Inside Tisch Hall, Stern senior Jessica Ong studies in the corner of the UC level wearing her Moncler jacket and Bandier leggings with her large Louis Vuitton tote to her left, but Ong hasn't been wearing these token expensive brands for her whole life.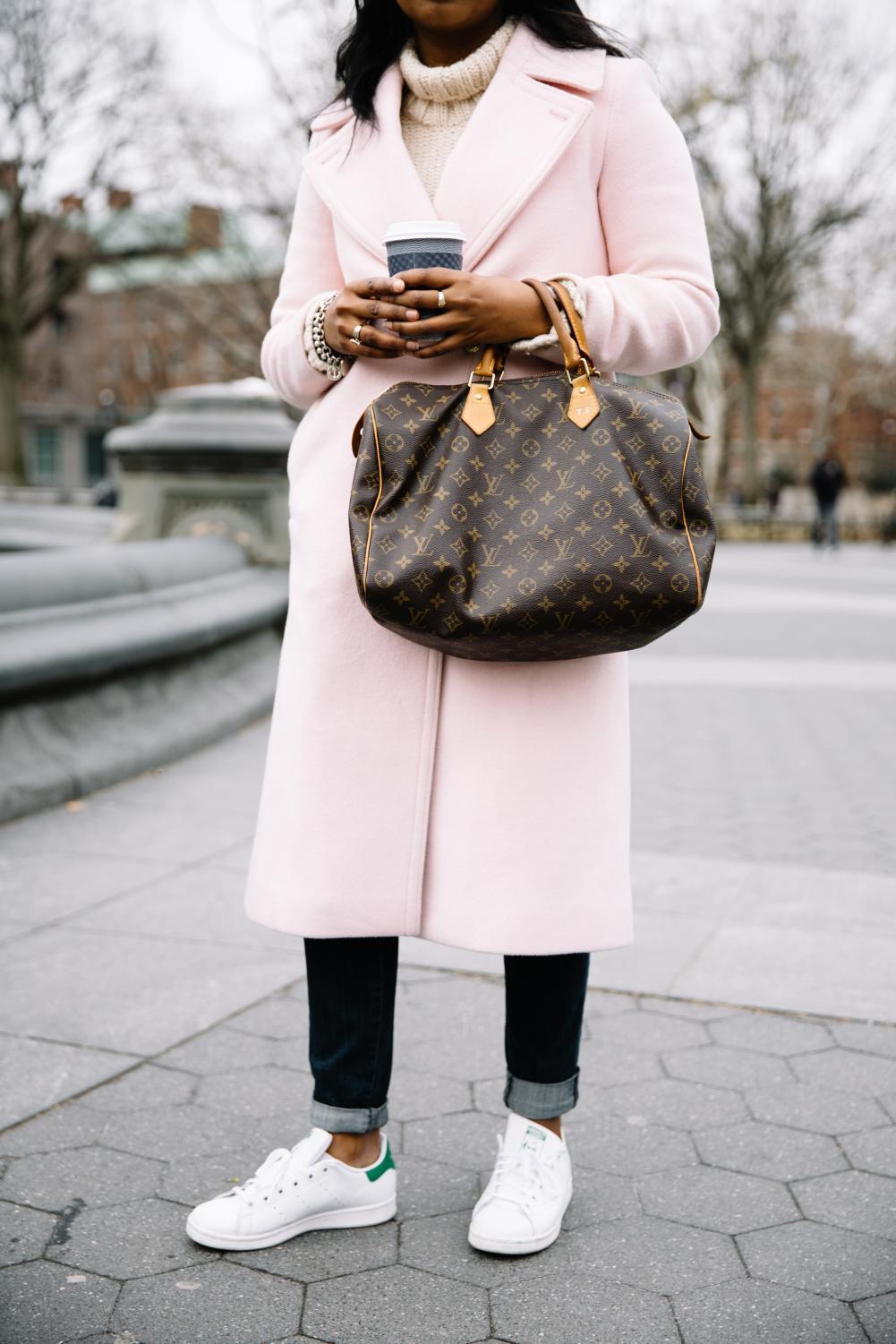 "Before I came to NYU, my mom loved dressing me," Ong said. "But coming here, she didn't have the power to control what I wear. She mainly dressed me in Abercrombie, Hollister, [Victoria's Secret] Pink and Juicy Couture. Those were really popular [in Queens] where I was from."
She's been afforded the opportunity to attend NYU due to significant financial aid although her accessories might seem to misconstrue that fact. Ong also works a full-time job at an accounting firm in Grand Central and funds her tuition and outside expenses.
"I've been financially independent since last summer," Ong said. "But I've been working every school year — mostly part-time — and time to time, my parents do support me."
Other NYU students who also flaunt these big name brands have funded their fashion wants with jobs but can't entirely rely on their self-made income due to the financial limits of minimum wage and scheduling work in between classes.
Steinhardt junior Katie Choi sat beside her friend, Steinhardt junior Isaac Suh, in the middle of the thermally-insulated Bobst — still in her black, knee-length Canada Goose jacket.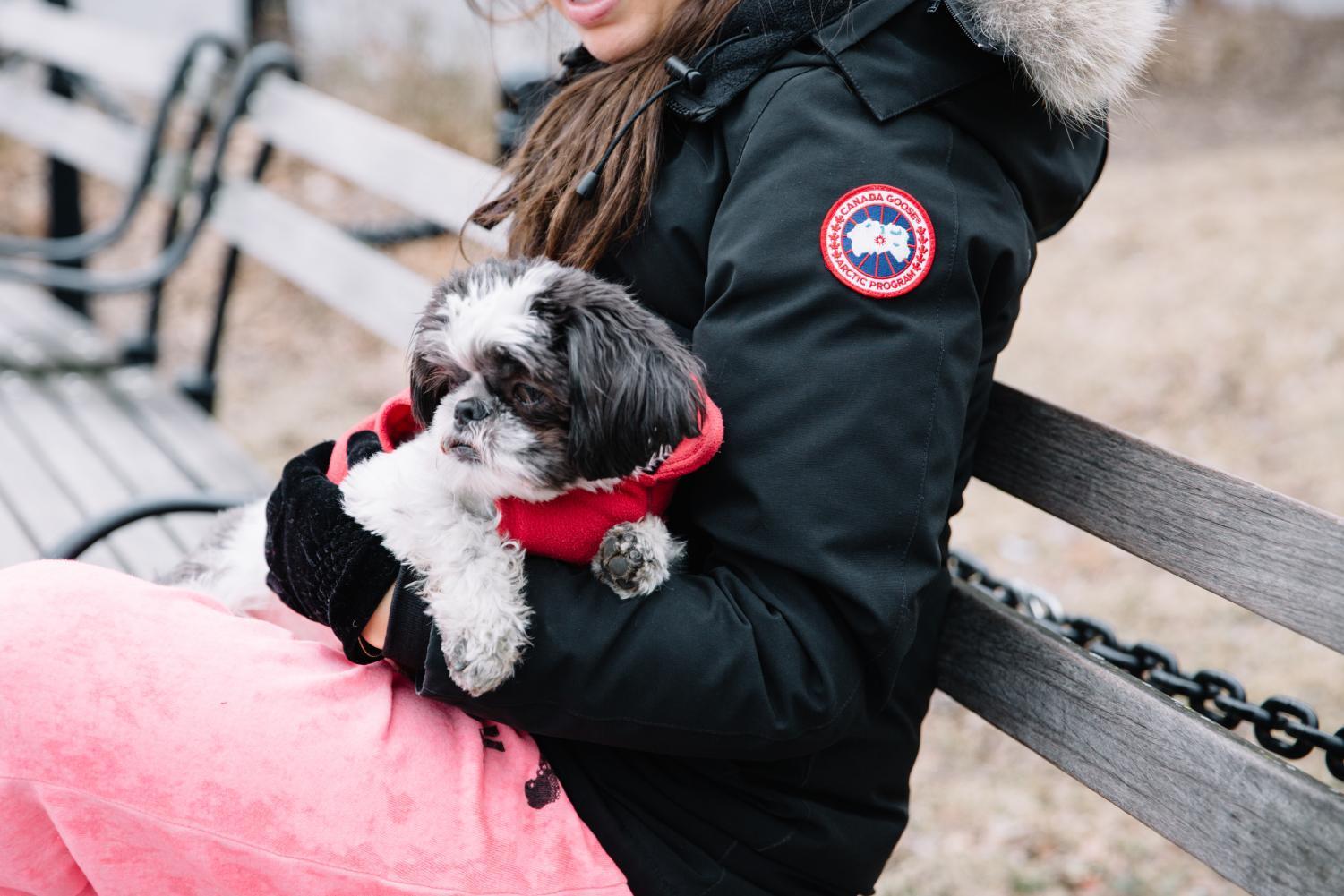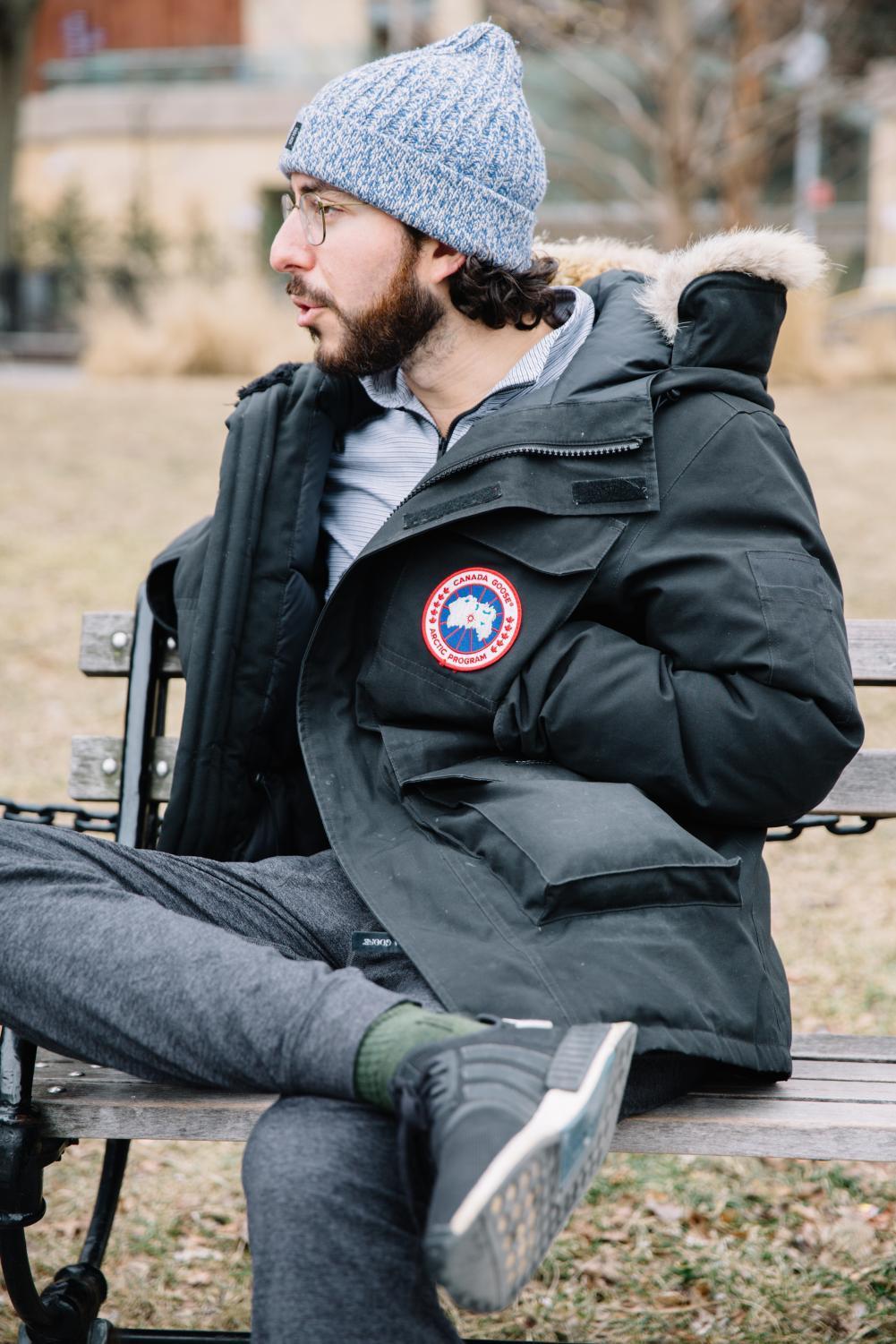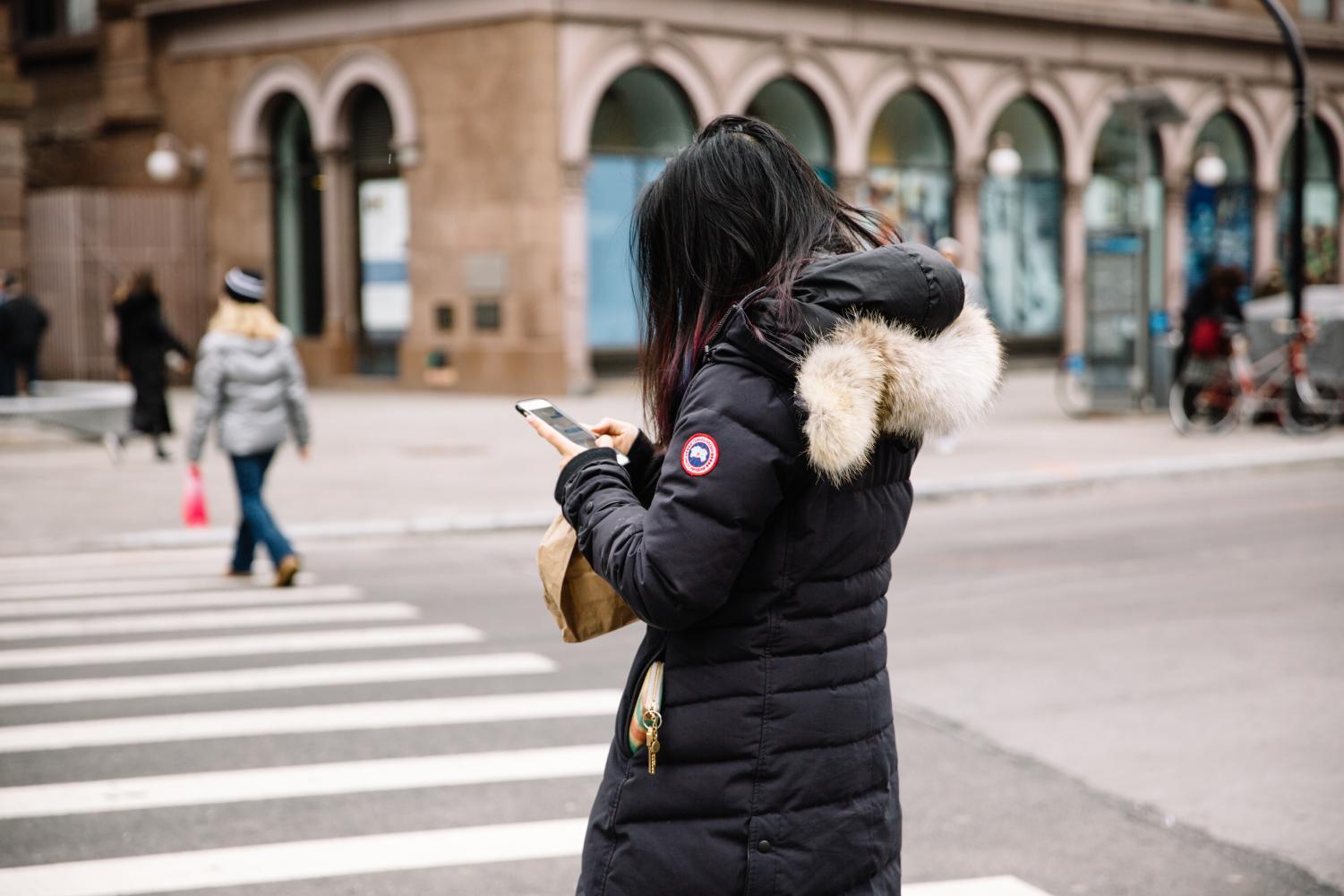 "For bigger purchases, like my jacket, I ask my parents to help me pay for it," Choi said, looking down at her Canada Goose jacket filled with down. "Normally for leggings and shoes, I'd buy that independently. I also have worked in Bobst for the past two years for about 15 hours a week."
Splurging for some means big, haute couture purchases embellished with fur and leather — while for others it means just buying clothes in general.
"If it's nicer clothes, I like to shop Zara or AllSaints," Choi said. "I still wear clothes from Abercrombie or [Victoria's Secret] Pink."
Zara's prices range from $20 to $150; whereas AllSaints prices are mainly well above $200 and can sometimes clock in at four figures. Zara is widely considered fast fashion, considering its constant two-week clothing turnover. Perhaps Choi is buying Zara's pricier pieces or getting some great deals from AllSaints — but who's to say.  
For students, like Baker, buying one splurge item is where their budget-breaking spending stops, and their splurge item might be considered just a regular piece in the wardrobe by some wealthier students.
"When I had my mock trial audition here, I spent like $100 on this jumpsuit thing," Baker said. "I didn't even get into mock trial."
A newbie to the high fashion scene, Suh cites Supreme, Vetements, Off-White, Heron Preston and Balenciaga as his favorite fashion brands. Before NYU, he solely wore fast fashion brands, such as Abercrombie and Fitch, Hollister and H&M, which he still continues to wear, but his tastes seem to have shifted as he sports a white-checkered Supreme hat emblazoned with the classic Supreme logo.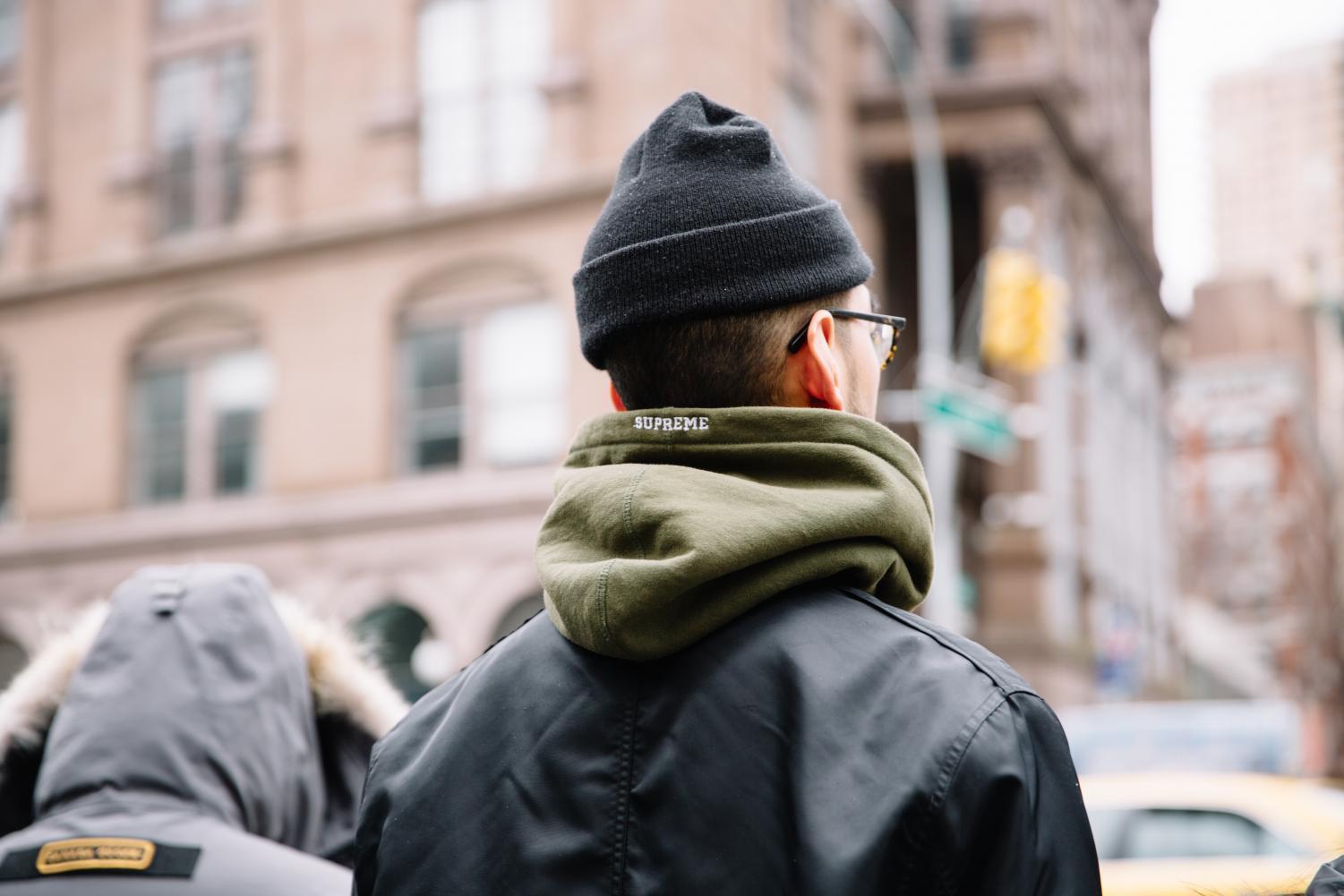 "I'm relatively new to high fashion, so I'm pretty financially dependent on my parents," Suh said. "I honestly feel kind of bad asking them for money. But once I do become more of a professional with my own personal income, I do see myself investing more in clothing."
Suh went into more detail than others about how and why NYU students seem to dress so expensively as opposed to dismissing it as part of New York culture or NYU's upper-class status.
"Through the 'network effect,' I became more attentive to the clothes that I wear, and I started looking to more brands," Suh said. "Basically, I tried to elevate myself to compete with other students that are more into fashion. I didn't know fashion before I came to college. It's all a competition here. It's a social pressure to conform to this higher standard."
But someone like Wilk renounces these clothing competitions, stating that the ambiguity between fashion and the eye of the beholder proves that sometimes you just can't tell. Is that person too poor to afford nicer clothes? Or are they participating in the minimalist — and classist — practice of dressing like a stereotypical homeless person, donning designer denim and shirts covered in rips and distressed fabrics?
"You have a mix of crazy expensive designers and brands like Off-White, which are hundreds of dollars," Wilk said. "Some people deliberately try to dress themselves down and look grungy, which also could be a result of their wealth."
As he walks throughout campus, Suh feels this rush of competition, taking cues from strangers, or his peers, and influencing his future purchases. A wearer of primarily street style, which is an easy entrance into New York City day-time fashion, Suh elaborates on street style and his Supreme hat, which many fellow Generation Z-ers have waited hours in line for.
"There's this concept of hype, or furthermore, this term 'hypebeast' for people who are into street clothes," Suh said. "This [Supreme hat] is normally around $50 but I got it online for $100. That illustrates the concept of Supreme inflation or just inflation in general."
Correction Feb. 5: A previous version of this article stated that NYU enrolls the highest percentage of students from families in the top one percent according to a story by The New York Times. NYU actually enrolls the highest number of students from families in the top one percent. WSN apologizes for the error.
Read more from Washington Square News' 'Money' feature.
Email Pamela Jew at [email protected].
About the Contributors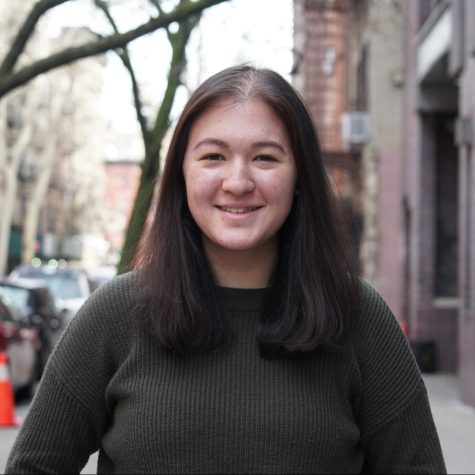 Pamela Jew, Under the Arch Managing Editor
Pamela Jew is the Managing Editor of WSN's magazine, Under the Arch, and a junior in Gallatin studying 'Community Through Commodity' with a Anthropology...