The Mental Climate on a Sprawling Campus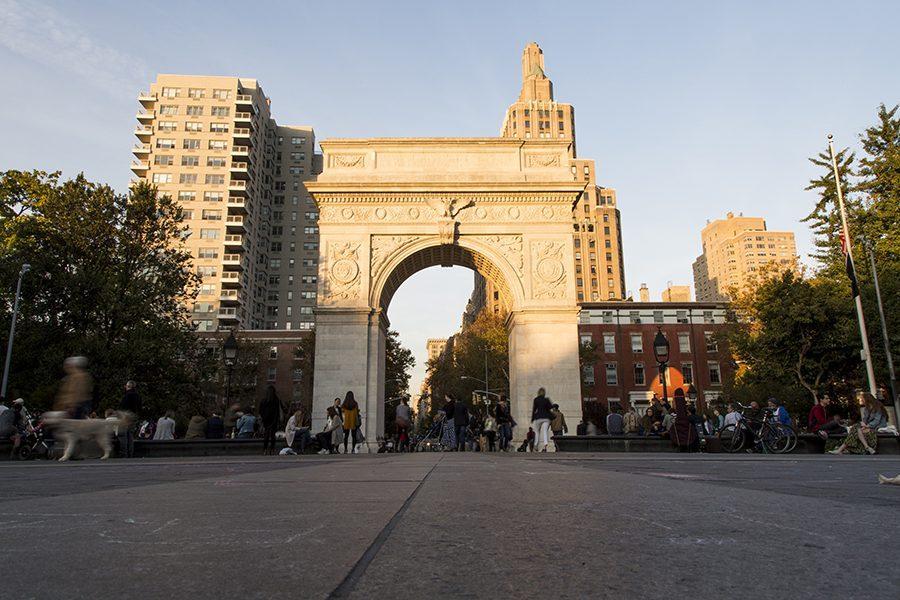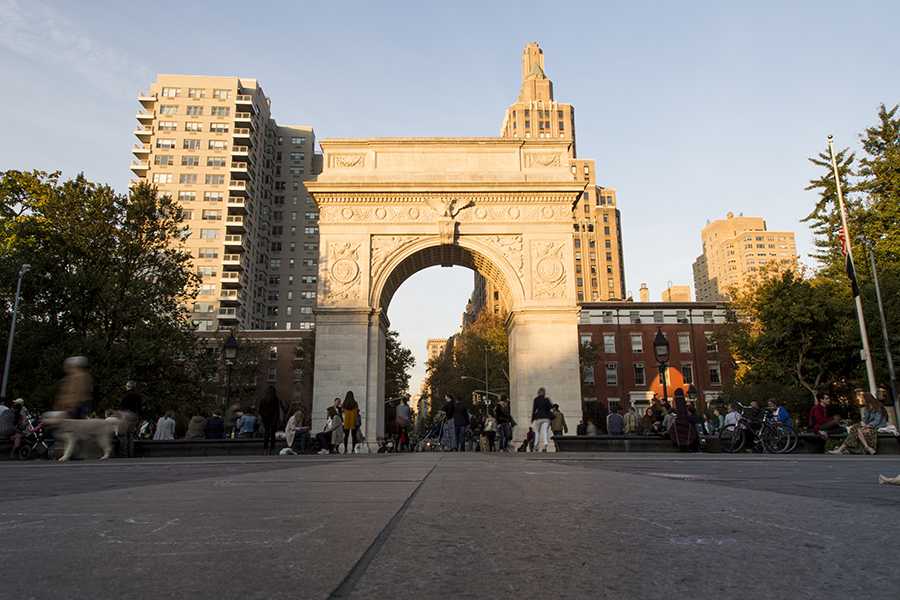 Anna Letson
To someone outside the school, mentioning the words "mental health" and "NYU" in the same breath might evoke memories of news headlines from the early 2000s, when six students committed suicide in the span of a single year.
To someone who knows the school, though — whether it's a student or an administrator — things are a little more complicated than a news update.
Take Chris Hallowell, a CAS senior studying economics who transferred to NYU from the University of Florida during his junior year. He suffers from major depressive disorder coupled with bouts of anxiety, and he wants to see a world where telling someone you struggle with a mental illness is as normal as telling someone you have a cold.
"It's about normalizing it, and in general, making it more a part of your everyday life," Hallowell said.
For him, mental health on college campuses is about finding a community you're comfortable in, and that means accepting that everyone struggles with these issues. If you're going to struggle anywhere, Hallowell thinks college is actually the best place to do it.
"You allow yourself to fail in this nice environment where you have this support around you," he said. "It's just like a big experiment. I'm a mad scientist of life, I like to say."
But it isn't always that simple.
A study from this year by the American College Health Association found that 30 percent of college students felt their academic work was inhibited by depression in the last 12 months. Half of college students felt set back by anxiety.
This is where something like Active Minds comes into play. The group is a national organization on college campuses designed to raise awareness about mental illness among students on a peer-to-peer level. Chapters exist at various schools and are entirely student run.
NYU's chapter is known for events like Stress Less Week, a slew of events right before finals that encourage students to take a deep breath and relax.
Mina Mathur, a CAS junior, is a co-president of the Active Minds chapter at NYU. She said she's involved with the group so that she can get people talking in society about the mental health issues that plague so many people.
"[We] are an organization that looks to destigmatize mental health issues in the community, and open up the conversation about things like depression, OCD [and] anxiety disorders," Mathur said.
She noted that mental health issues here as just as big at NYU than anywhere else, and that campuses in general seem to be breeding grounds for students overwhelmed with stress and pressure. But it's not easy to cut it in the Big Apple, and she recognizes that things can feel daunting at times.
It's a sentiment that is echoed by many students. Located in the heart of Manhattan, college life here can be hard to handle. Compound that with the pressure to have an internship, engage yourself in extracurriculars and maintain a steady social life and it can sometimes be downright impossible to stay levelheaded at all times.
But more than anything else, life in New York City can be lonely and isolating, which is why Mathur emphasizes the need for a robust mental health system at NYU.
"Everyone here seems so independent, they know what they're doing," Mathur said. "That, coupled with a lack of community at NYU, really prevents people from reaching out for help or talking about what's going on with a friend."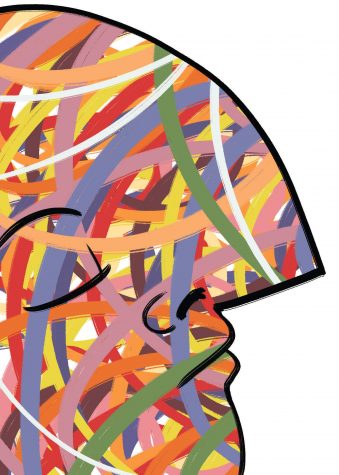 NYU offers students counseling sessions in which they can talk with professionals about the problems they're grappling with. The Student Health Center is open 55 hours a week to students without an appointment — it was only open for 15 in 2004.
Progress is slow, and Mathur admits that change doesn't happen overnight. But she thinks that terrible events — like the string of suicides — force universities to understand just how prevalent the issue of mental health is, and that colleges are making more of an effort to make available resources that will help students.
Students have had mixed things to say about the resources that NYU offers, though. An investigation by WSN last year uncovered that students found staff at the Student Health Center to be impersonal, often sending students on their way without a clear sense of direction. Sometimes, students are encouraged to simply withdraw from classes for the semester, which may not be helpful for students trying to learn how to cope with their mental illnesses and still be functioning individuals and contributing members of society.
Other students that WSN talked to last year felt that the system was not adequately prepared to deal with them. One student characterized mental health initiatives as a box to check off.
Perhaps this is due to understaffing. But NYU is clearly making an effort — the university greatly expanded its resources following the suicides in the early aughts, overhauling its system and adding more staffers to the center. The school had 25 clinicians at the time; now they have more than 50.
"The International Association of Counseling Services recommends one full-time-equivalent professional staff member per every 1,000 to 1,500 students," said Zoe Ragouzeos, the Executive Director of Counseling and Wellness Services at the Student Health Center. "We are doing better than that."
Ragouzeos also brought up the work of LiveWellNYU, which aims to put issues of mental health at the forefront of the conversation among students. These initiatives led to the school receiving the Jed Foundation's JedCampus seal for innovative mental health programs in 2013.
So maybe the problem isn't the resources themselves; multiple students who have struggled with mental health have said that most of the tools are there.
The problem, it seems, is that the university doesn't make those tools apparent enough.
"I really don't think the university does a good enough job of really making it more known that it's a pretty good chance that you're going to struggle with mental illness at some point, or your best friend is going to struggle with it," Hallowell said.
This is something Ragouzeos pushed back on, saying that NYU has an assertive stance in their outreach to students.
It's true that many of the resources are there if you know where to look. In addition, freshmen are treated to the Reality Show during Welcome Week, which drills in the number for the 24-hour Wellness Exchange hotline that NYU students should call if they ever need help.
"The hotline received over 20,000 calls last year and many were from friends, family members, professors and other administrators who were concerned about particular students," Ragouzeos said. "We outreach to all of them offering our assistance."
Students today, however, are under increasing stress. Anxiety among college students has gone up in recent years, and more students than ever are trying to balance studies with a job — 70 percent work while taking classes. Going to school in New York City can prove to be difficult if you just want a "normal" college experience. And when there's so much pressure to succeed, many students find it hard to talk about their afflictions, choosing instead to put up a facade that there is nothing wrong. Expecting them to go out of their way to address something they don't even know how to fully acknowledge to themselves is a tall order.
Perhaps that's where Active Minds can fill the void. They're trying to get the ball rolling and bring the idea of mental health into everyday conversations. Some suggestions have been for the university to have a class that introduces incoming students to various mental health disorders, or to require sensitivity training of faculty so that they are better equipped to handle problems that students may be having.
Mathur makes sure to point out that Active Minds is not technically a support group. They can, however, be used as a resource for students to find support and comfort.
"It's important that we have this community, that we have this place where people can come and talk about mental health," Mathur said. "We want to make sure people know that we're there for them and that they're not alone in feeling a certain type of way.
A version of this article appeared in the Monday, Nov. 14 print edition. Email Alex Bazeley at [email protected] 
About the Contributors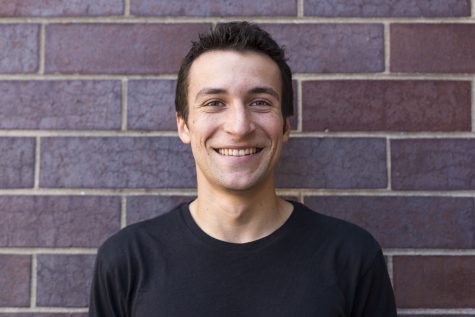 Alex Bazeley, Editor-In-Chief
Alex Bazeley is the Editor-in-Chief for the Washington Square News. Hailing from Oakland, he is a junior studying journalism and metropolitan studies....
Anna Letson, Senior Multimedia Editor
Anna Letson is the Multimedia Editor at the Washington Square News. She is a junior in Gallatin and finally ready for you to ask her about her concentration....