One Word Why Indie Films Are Better: Passion
To say I love indie movies is to say that I love art. It is to say that I love passion and creativity. For me, indie films represent all that is good about filmmaking and all that is good about people. They are the home for those who tell stories and take risks, while being unashamed in their approach and allowing themselves to care about their work beyond its monetary value.
It is films like Destin Daniel Cretton's "Short Term 12" that exemplify these qualities. With its engaging, diverse and powerful performances, as well as its emotional, raw score and breathtakingly intimate cinematography, the film shows the audience the complex and honest lives of the people working and living at a group home for at-risk teenagers.
The sharp writing in Taika Waititi and Jemaine Clement's "What We Do in the Shadows," centering on vampire roommates and eclectically presented in mockumentary style, made audiences laugh. It is films like these that show the creativity and joy that are only seen in independent works.
It is films like Patrick Kack-Brice's "The Overnight" that show the freedom, quirkiness and poignancy that have become so uncommon in blockbusters. Its raunchy themes, bold directorial and visual risks and tonal duality help to create a strong emotional core in what could have been nothing more than a sex comedy about a pair of swingers and their unknowing guests.
These three films are vastly different in many ways but are held together by a common thread: each includes the idiosyncratic qualities of independent movies. When filmmakers aren't tethered by dollar-centric studio demands and the pressure to sell to as many demographics as possible, they have the ability to make anything their minds desire. Without these obligations, filmmakers are afforded the freedom to tell stories precisely how they are meant to be told.
I have loved film for as long as I can remember, and with each passing year I find myself more enamored with it. At the movies I saw new worlds and different perspectives, ones I had never thought of before. I saw people who cared about the medium and who cared about making something worth watching through hard work both  in front of and behind the camera. I think somewhere along the way, the big budget spectacles lost a piece of that. It is no longer about creating something worth watching, but instead something worth selling.
In indie films I see the passion still brimming over. I see those who want to create art, those who want to tell stories that add to the human experience. I see them produce visual poetry and show moments of honest and unflinching emotion. And sometimes, I see them fail miserably, wholly misfiring. But in truth, their failure was still built on pure intentions, which is far more telling than even the box office successes of a big budget blockbuster.
Email Thomas Price at [email protected]
Check out the rest of the Arts Issue here.
About the Contributor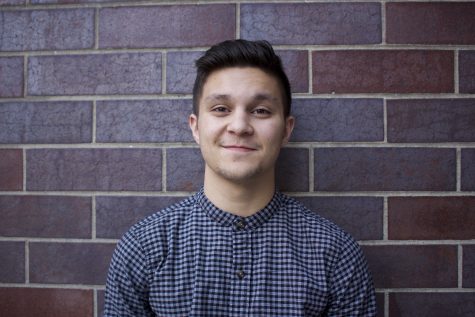 Thomas Price, Opinion Editor
Tom Price is the Opinion Editor for WSN. He enjoys many things such as complaining about meaningless topics as if they were national crises and attempting...