A global perspective on domestic travel
Other stories from this issue
It is normal for American students who are in a study abroad program to spend some of their free time traveling to nearby cities and countries. Unfortunately, their drive for exploration and adventure seems to be dormant during their stay in New York City.
International students studying at NYU may be more interested in making the most out of their time at NYU by exploring different states and cities within the United States.
Steinhardt sophomore Leen Karadsheh, an international student from Jordan, said her studies in the United States offered a superb opportunity for her to travel the country.
"Of course, as an international student, one of the main reasons I left my country and moved here was to experience a culture and lifestyle unlike my own," Karadsheh said.
Some students find travel opportunities through clubs and organizations on campus. Lav Georgievski, a CAS sophomore from the Republic of Macedonia, has taken advantage of these opportunities.
"I have been to places outside of New York through some clubs," Georgievski said. "For instance I went to Vermont with the Christian Club during fall break and I've also been to the Hamptons with the College Republican club."
International students often find the time for traveling and exploring different states during breaks in the fall or spring.
"For winter and summer break, I usually gobackhometospendtimewithmy family," Karadsheh said. "However, during shorter breaks, like spring break and Thanksgiving, I try to travel to different states in the U.S. I'm hoping to see at least 20 states before I graduate."
Georgievski said it is understandable that American students are not as inclined to travel beyond Manhattan.
"Coming from a different country, I would feel more challenged to visit the U.S., whereas a U.S. citizen might feel at home in the U.S. and whatever they can experience in the U.S. is always at hand, " Georgievski said.
Yet, there are still international students who prefer to spend their breaks and free time in New York City.
George Maniadis, a Tisch sophomore from Greece, said international students are not more adventurous than American students.
"From the other international students I know, no one has been to other states for breaks," Maniadis said.
One of the reasons Maniadis said some international students do not leave the city is the multitude of opportunities offered for students in Manhattan.
"Maybe if I was somewhere where I would not be offered whatever I wanted, I would be more inclined to visit other states," Maniadis said.
Despite their different traveling habits, many international students agree that traveling is an enriching experience.
"It's very good to explore outside of the space where you spend most of the time, because you get new experiences, meet new people and all of these things add to your happiness," Georgievski said.
A version of this article appeared in the Thursday, Oct. 9 print edition. Email Marita Vlachou at [email protected]
About the Writer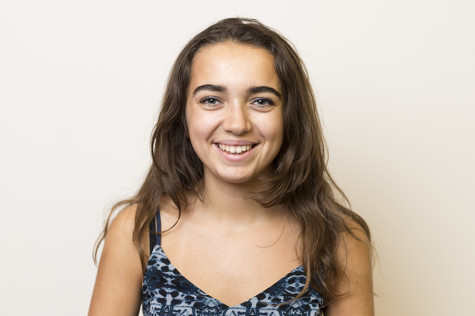 Marita Vlachou, Deputy Managing Editor





Marita Vlachou is a junior at the College of Arts and Science studying Economics and Journalism. She is currently the Deputy Managing Editor...