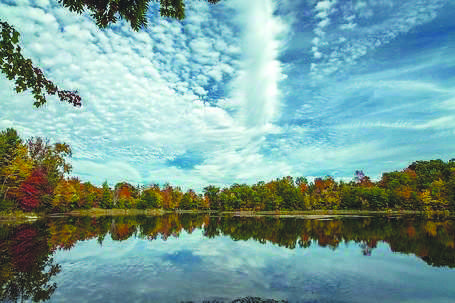 Dia:Beacon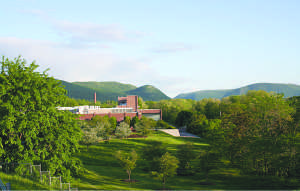 By Alex GreenberGer, Arts Editor
Seeing minimalist art may not sound like an ideal way to spend fall break, but Dia:Beacon may change your mind, as it is one of the best places to see art outside of New York City. Located in the New York State suburb of Beacon and only 80 minutes from Manhattan by public transit, the museum is home to what may be the nation's best collection of large-scale minimalist sculpture. Currently on view is "Carl Andre: Sculpture as Place, 1958–2010," a 50-year retrospective of the artist Carl Andre's woodblock sculptures. Those less enthused by Andre will surely want to walk through the sculpture garden, which will be especially beautiful this time of year because of the fall colors.
ArtsWalk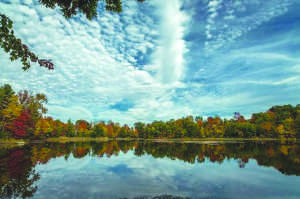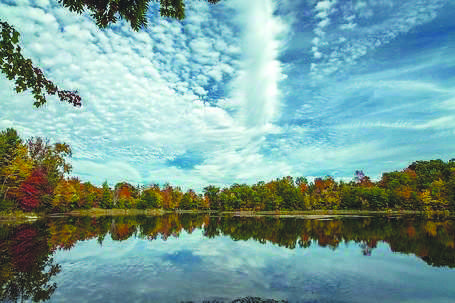 By Alexa Spieler, Music Editor

Until Oct. 19, Hudson Valley, about three hours from Manhattan by public transit, will be holding its 20th annual ArtsWalk, which is the region's largest arts festival, and it aims to celebrate the region's most spirited and creative artists. Included in the ArtsWalk will be a display of over 100 CCCA member-artists' works in many storefront windows of the Hudson's galleries, shops and restaurants. Depending on the day, attendees will be able to meet the artists, watch the artists paint awe- inspiring views of Olana or hear poets and authors share their individual works. On the festival's final day, Oct. 19, the stage at the Hudson Opera House will read plays from this year's Student Playwriting Contest winners.
Belmont Park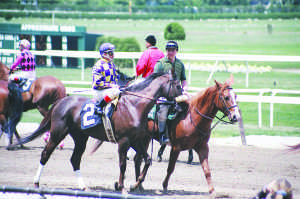 By ife OlujObi, Entertainment Editor
With its origins dating back to 1902 and a reconstruction in 1968, Belmont Park in Elmont has a lot of history and has hosted the likes of such triple crown-winning horses as Secretariat, Seattle Slew, Omaha and Rags to Riches. But do not worry about breaking the bank, the cost is only $ to experience the excitement of the track. While the dress code for the Grandstand and Clubhouse is just a shirt and shoes, if you want to get fancy in the tradition of the tracks, you can choose to wear your best race-day dresses and casual suits, which are actually required if you choose to spring for box seats or the Garden Terrace restaurant. The Championship meet is happening from until Oct. 26, so now is the perfect time to catch the action. Belmont Park is about an hour and half from Manhattan by public transit.
A version of this article appeared in the Thursday, Oct. 9 print edition. Email arts staff at [email protected]