Less popular dishes still delicious
Many restaurants in New York City are known for one particular specialty, and it seems as though they do not serve anything else. In honor of those overlooked dishes, check out some of these less popular but still delicious menu items at three local eateries.
Vanessa's Dumpling House
It sounds crazy to go to Vanessa's Dumpling House for something other than their handmade Beijing-style dumplings, but the trip is worth it for another surprising specialty — sandwiches. Vanessa's takes sesame pancakes, which are a thin, focaccia-like bread completely coated on one side with toasted sesame seeds, and splits and stuffs them with a number of different fillings. The Sesame Pancake with Peking Duck ($3.50) is a wedge-sized meal from a Chinese restaurant, complete with tender duck, a smear of hoisin sauce and a cucumber and scallion garnish. If you are a fan of bánh mì, try the Sesame Pancake with Roasted Pork ($2.50), which is made with pork, pickled carrots and cilantro. Vegetarians can opt for a plain pancake, or choose one of the non-meat filling options like the Sesame Pancake with Vegetables ($2), where the pancake comes topped with a salad of cucumber, pickled carrots and cilantro.
310 Bedford Ave., Williamsburg
Taïm
Taïm might make some of the best falafel in the city, but that does not mean the tiny shop is a one-trick pony. They also serve a variety of salads, all of which are a good way of making up for all of the vegetables you have not been eating in the dining halls. The Green Cabbage Salad ($4) is perfectly tart and crunchy, and a great contrast to the heavier items on the menu. Or try the Moroccan Carrots ($5), which are cooked with a satisfying mix of garlic and spices, and could almost be a meal on their own. While Fried Eggplant and Tahini ($4.50) might sound greasy, it actually contains no breading — just silky, perfectly cooked eggplant sprinkled with fresh herbs.
222 Waverly Place
Dessert Club, ChikaLicious
No one who visits Dessert Club, ChikaLicious can be blamed for being distracted by the shop's unusual menu times. With crazily named desserts like the Bun Chika Bun Bun, you might ignore the more standard offerings. That would be a shame, however, because ChikaLicious serves excellent versions of many classic desserts. Their New York Cheesecake ($6.50), for example, is fluffier than most cheesecakes and with specks of real vanilla bean and a crumbly graham cracker crust, it is light enough that you can finish the whole slice. While they might not be fashionable anymore, the shop still turns out excellent cupcakes, including a s'mores version with a rich chocolate filling and toasted marshmallow frosting ($3.50). Despite its plain appearance, the Vanilla Cookie Éclair ($5.50) is a standout, with a perfectly crisp shell surrounding sweet vanilla pudding.
204 E. 10th St.
A version of this article appeared in the Tuesday, Sept. 16th print edition. Email Kendall Levison at [email protected].
About the Contributor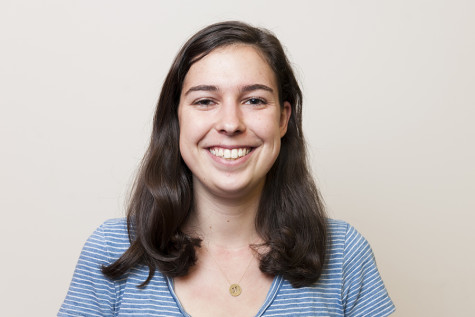 Kendall Levison, Dining Editor
Kendall Levison is the Dining Editor for the Washington Square News. While she loves living in New York, she does miss the great weather in her native...