PARIS — A line of elegantly dressed attendees stretched down the Avenue Marceau, only a few steps away from the Arc de Triomphe, waiting to enter La Galerie Bourbon for Flying Solo's Show No. 3. Clad in trending looks ranging from elegant dresses paired with designer heels to effortlessly cool streetwear style, the guests reflected the variety of designers featured in the show.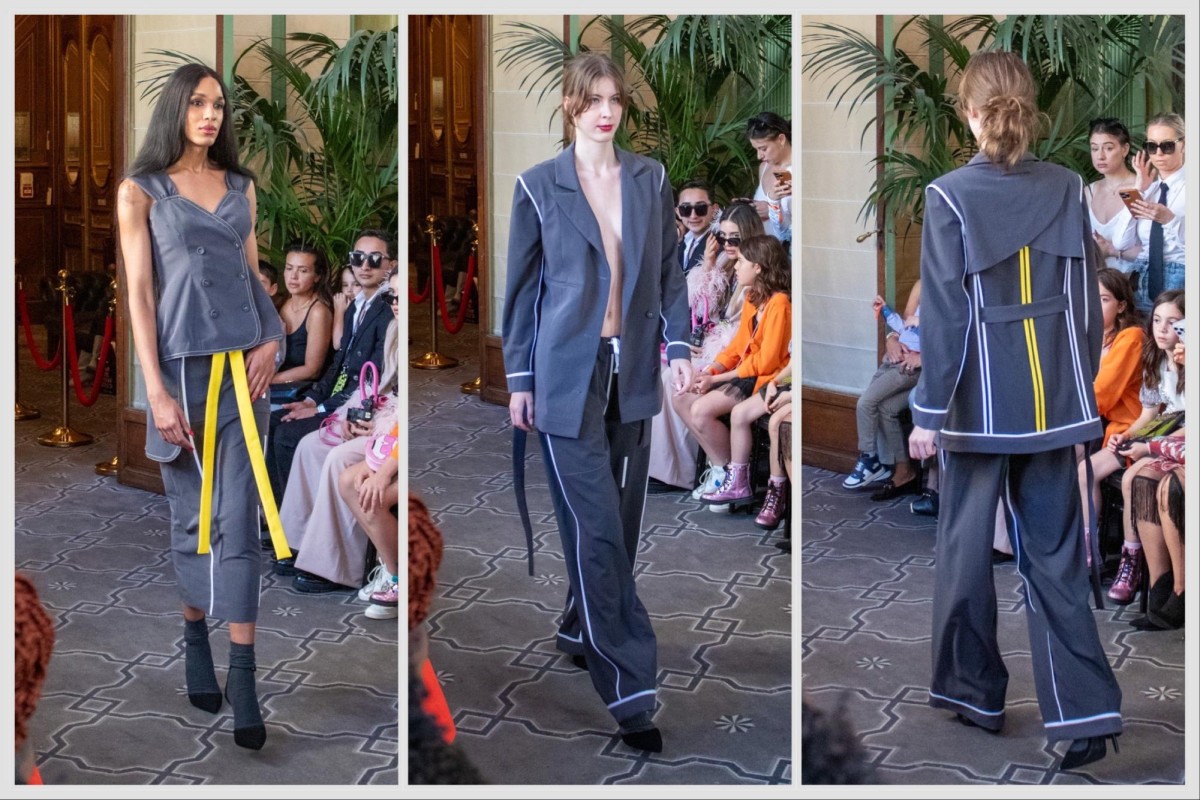 Operating between Paris and New York, Flying Solo is an innovative fashion company who works with designers around the world. Cardi B, Bella Hadid and model Coco Rocha have visited the company's retail space in SoHo. For the Spring/Summer 2024 Paris Fashion Week, their lineup included five distinct shows, each featuring a dozen international designers. 
After ascending an ivy-adorned staircase, attendees walked into a beautiful room decorated with mint green walls and Palladian arched windows. Two crystal chandeliers showered light cascading over the intimate space, which teemed with guests and photographers. Lively electronic dance music played throughout the show, starting with the rhythmic mix, "Moon" by Anima. Each of the 12 designers presented six to seven unique looks, all different from one another.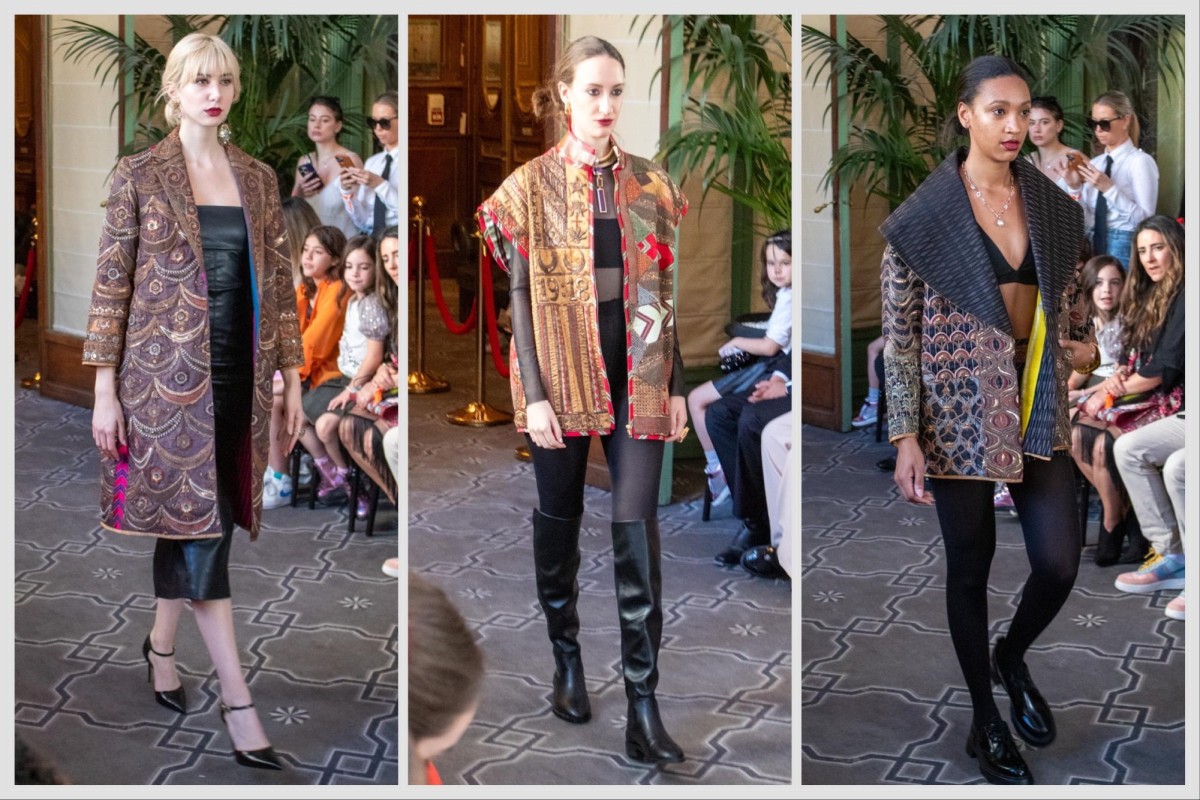 Delhi Vintage Co.'s "Anonymous" collection captivated the audience with its intricate garments. Handmade in India, the exquisite couture jackets, blazers and dresses resembled art pieces. Designer and founder Manish Chhabra expressed the importance of Indian history and mythology in his brand. 
"The whole inspiration behind the brand is to revive Indian art, textiles and embroidery," Chhabra said.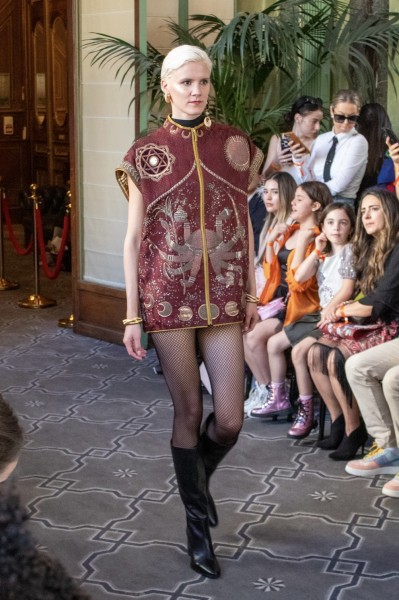 A standout of his collection was the Devi Jacket. In a rich shade of burgundy, the jacket featured the multiple arms of an Indian goddess in breathtaking embroidery. On the back, the phrase "I am a goddess" was spelled out in Bengali. DVC's one-of-a-kind pieces are sure to one day secure its place as an international luxury fashion brand.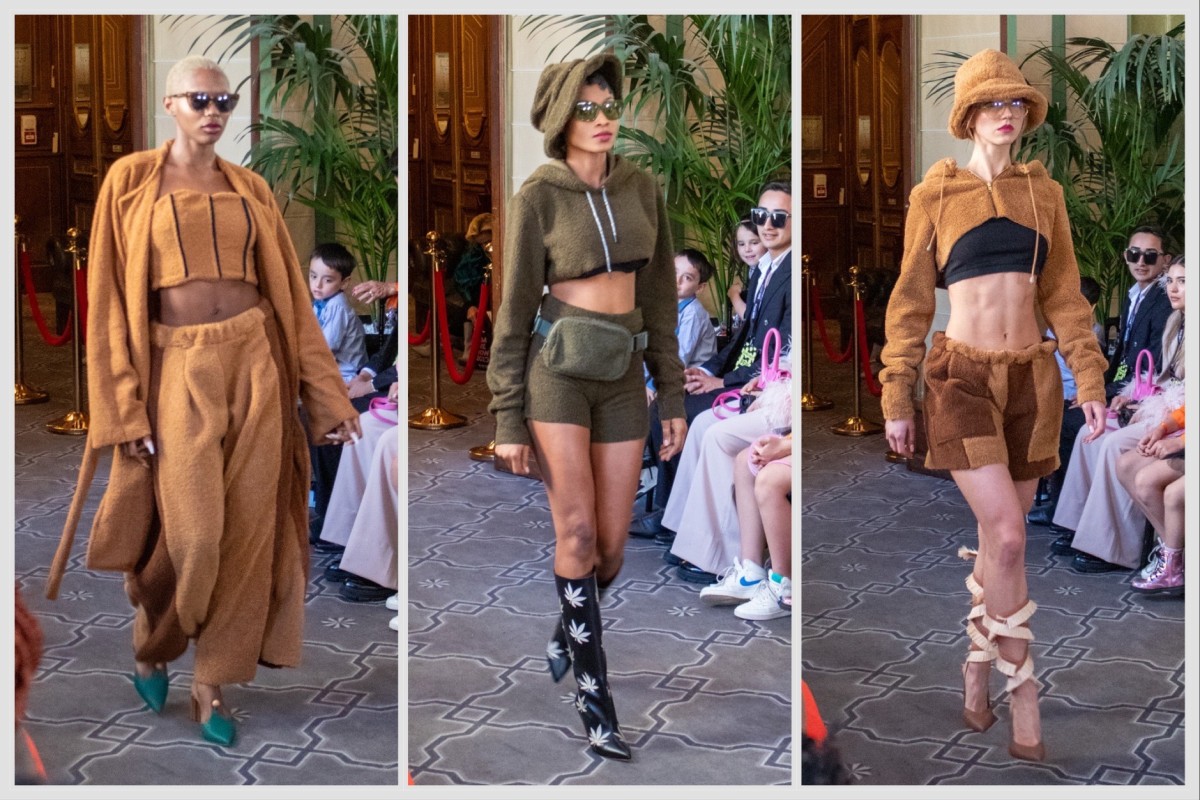 Unfortunately, not every collection succeeded in impressing the audience. One designer's fluffy sherpa garments drew raised eyebrows and frowns from guests. A particular look that paired a furry tan sweatshirt with booty shorts felt better suited for an H&M campaign than a PFW runway. However, by the end of the show, guests seemed impressed enough to forget about the questionable looks.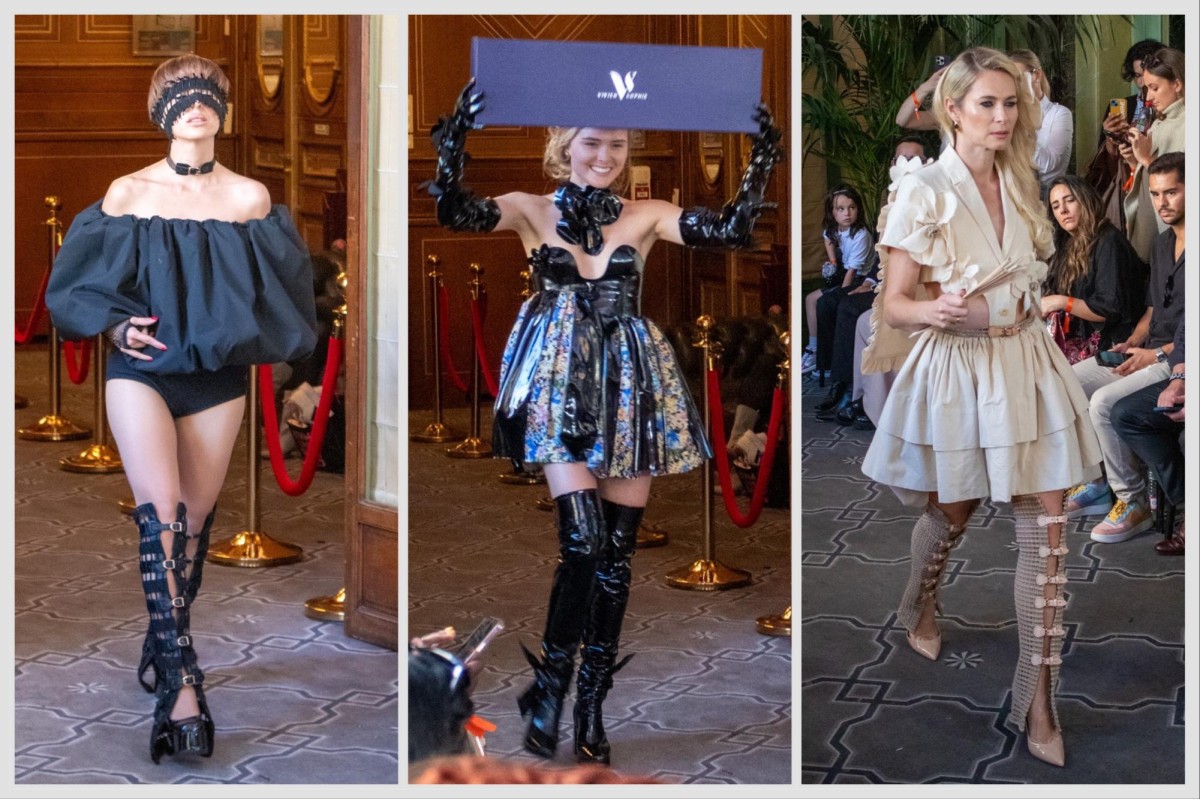 The show closed glamorously, thanks to two brands founded by young female designers, both born and raised in Germany. Designer Vivien Sophie's sexy and innovative couture dazzled the audience. The models walked in a sensual and playful manner, boldly flaunting the unique legwear. By developing her own fabrics, Sophie ensured the unparalleled originality of each piece. She hopes to move into arm couture next and eventually create dresses to fully style models in her designs. 
"I see myself as an international fashion brand. My biggest dream is to be on the cover of Vogue magazine," Sophie said to the audience.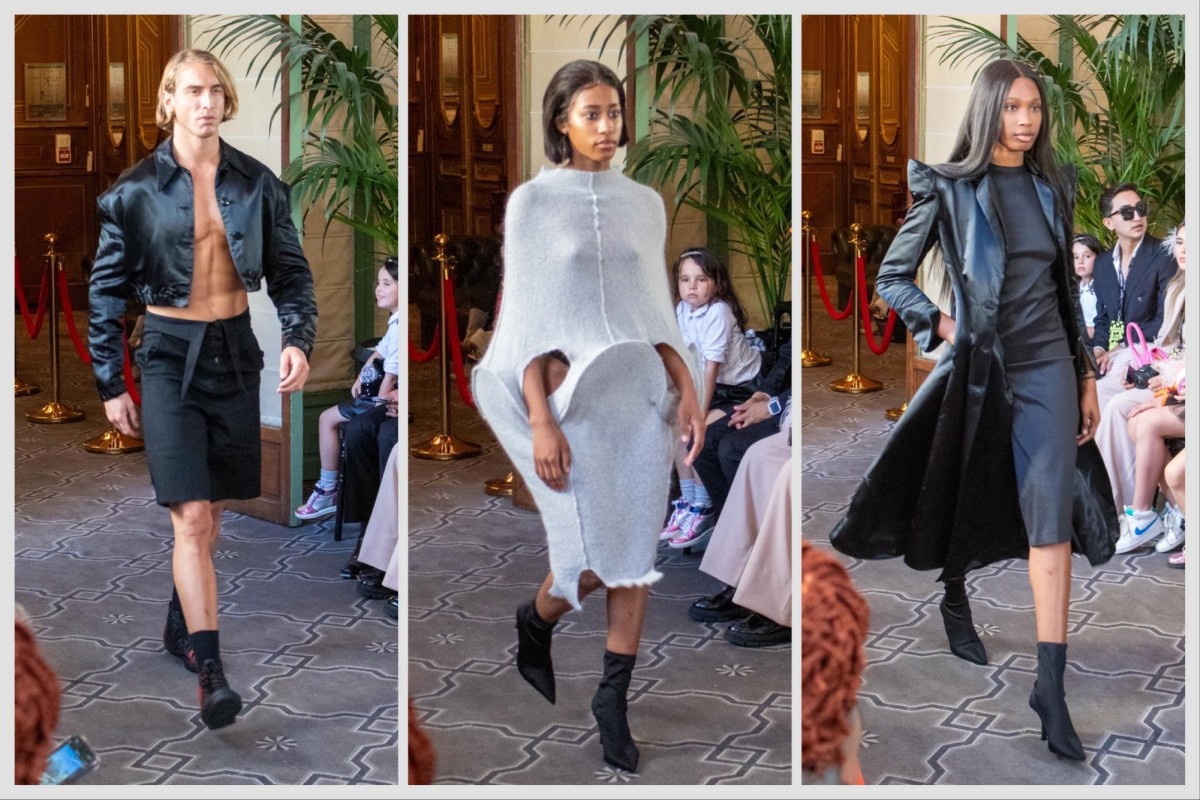 The final collection, from sustainable New York City-based brand LD13, consisted of simple yet unconventional garments. A skirt and top fully constructed out of white arm sleeves prompted fascination and awe from guests. LD13 designer Lisa Deurer said she was inspired by a New York habit of complimenting strangers; outfits on the subway. 
"That's how I see clothing; as an invitation to conversation, to dig deeper and ultimately not be judged," Deurer said.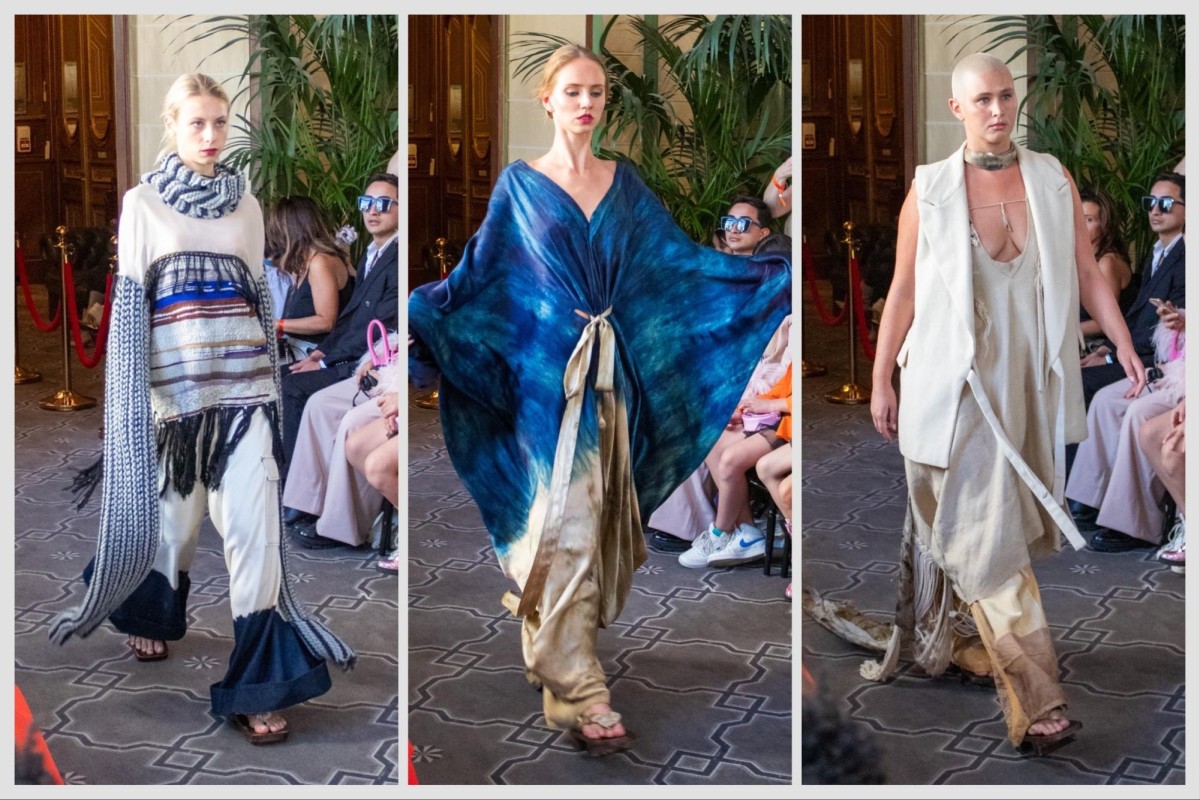 Flying Solo demonstrated a bold new artistic vision through its collaborative concept. Following the show, a remarkably positive and loving spirit filled the air as designers and models congratulated one another. With an upcoming store opening in Paris, Flying Solo and its community of rising designers continue to transform the competitive nature of today's fashion industry.
Contact Ishani Paul at [email protected].