In the Archives: NYU During 9/11
A look into the newspaper's archives from the days following the 9/11 terrorist attacks.
When the two planes sliced through the ribs of the World Trade Center's North and South Towers on Sept. 11, 2001, a cloud of dust crept over the city — and NYU students were engulfed in the thick of it. Evacuated from their dorms, mourning the near 3,000 killed in the attacks, flooding to nearby hospitals to donate their blood, the NYU community jumped to action immediately. Though no students or faculty were killed, NYU's place and identity within New York City immersed the university in the ache of the tragedy, with some students directly witnessing the World Trade Center's disintegration. 
The WSN archives, buried in our office's filing cabinets, document the days and weeks after the attacks, offering intimate insight into the feelings of loss, confusion and fear experienced by the NYU community.
The Day After the Attack: New York City Copes With Tragedy
The Sept. 12 issue details the immediate physical and emotional impacts of the 9/11 terrorist attacks on the students and faculty. Thousands of students were evacuated from six NYU dorms and temporarily housed at Coles Sports Center. Smoke billowed through what was at the time a residence hall on Water Street, which would remain vacant for days after the Twin Towers collapsed. Protection Services Officers and administrators worked through the night to support displaced, distressed students.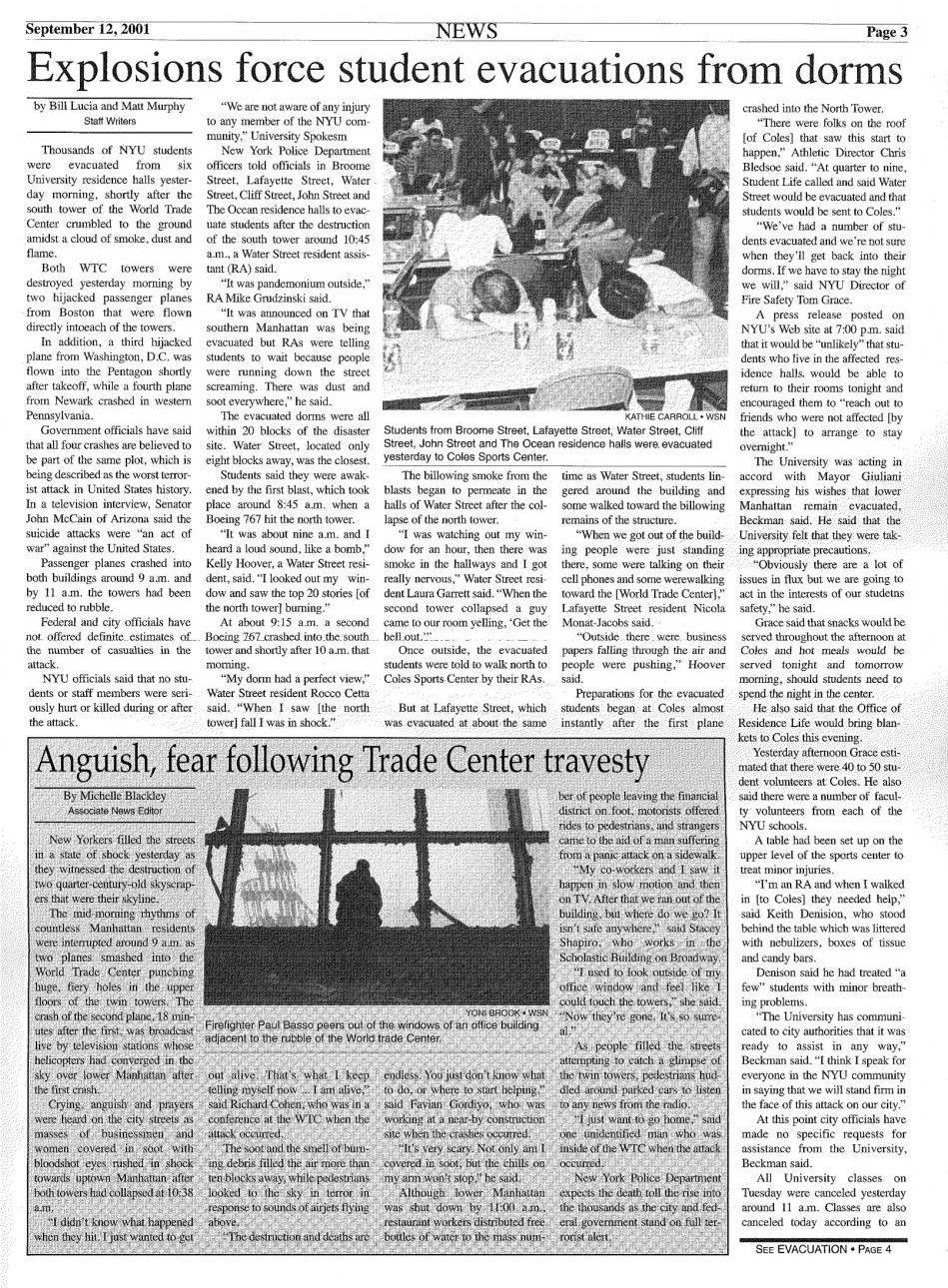 Three Days After 9/11: A City Grieves
After roughly 72 hours, NYU students were back in the classroom. Still shaken, many mourned at services around the campus and city, or volunteered their time to support the city's recovery.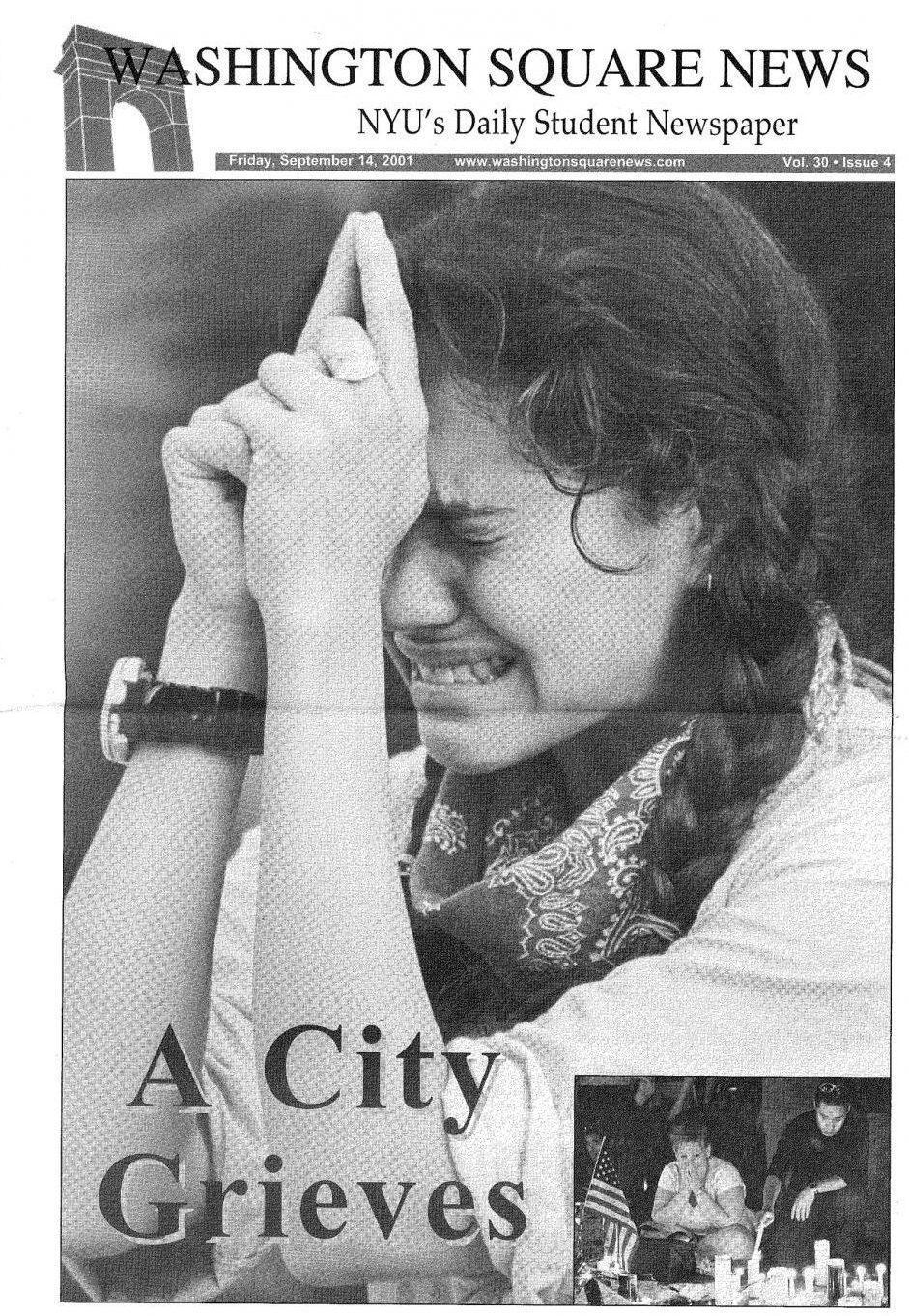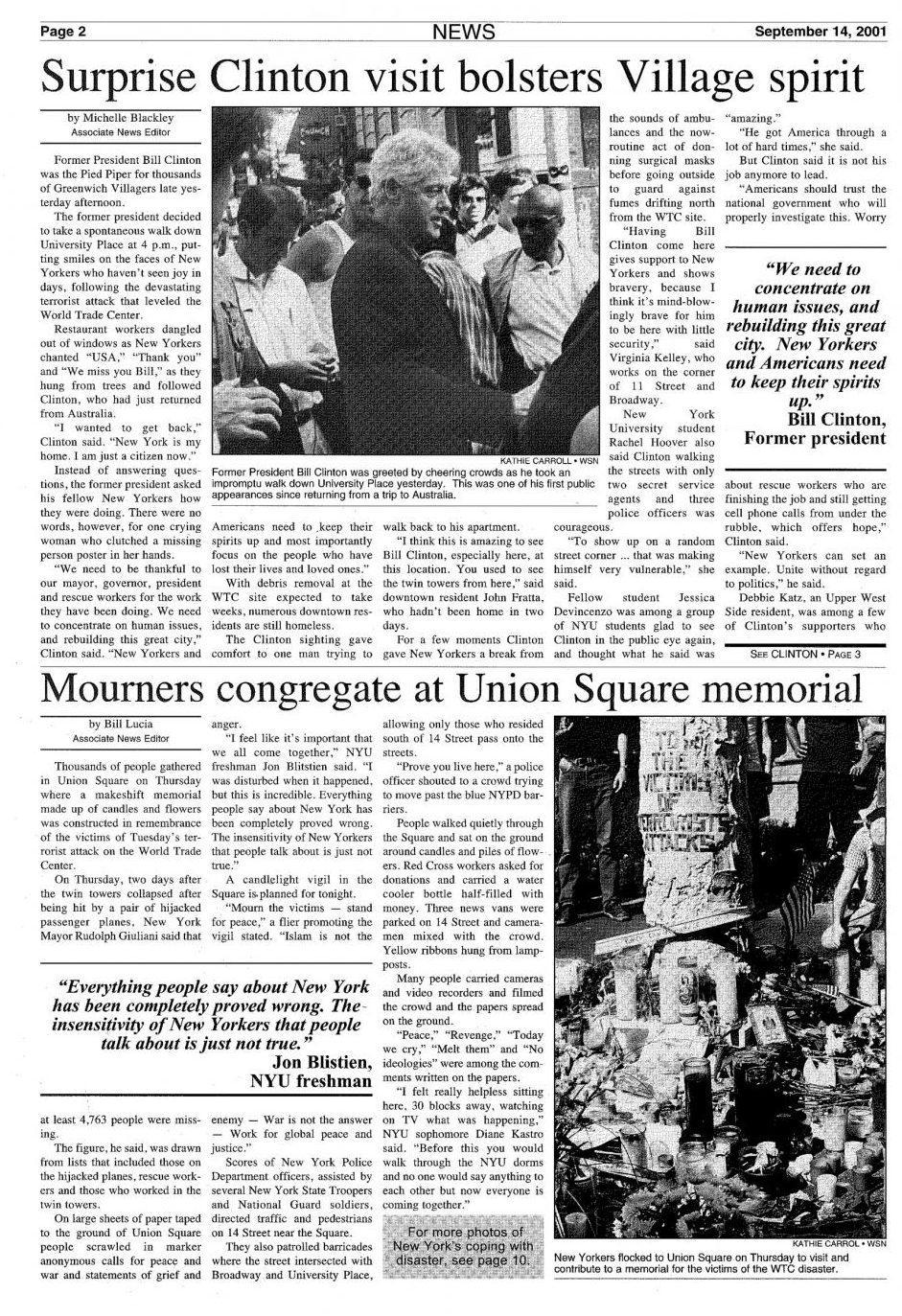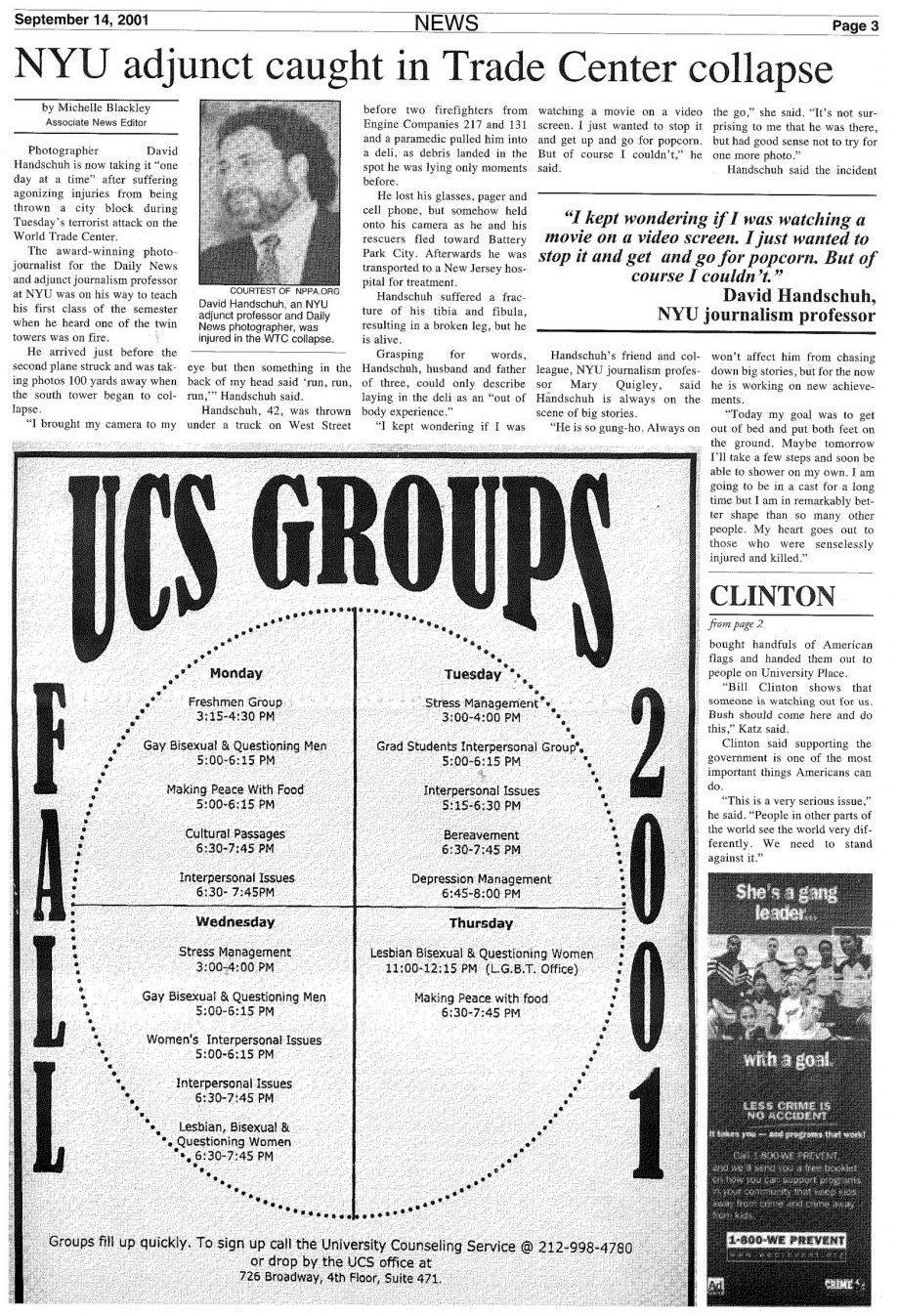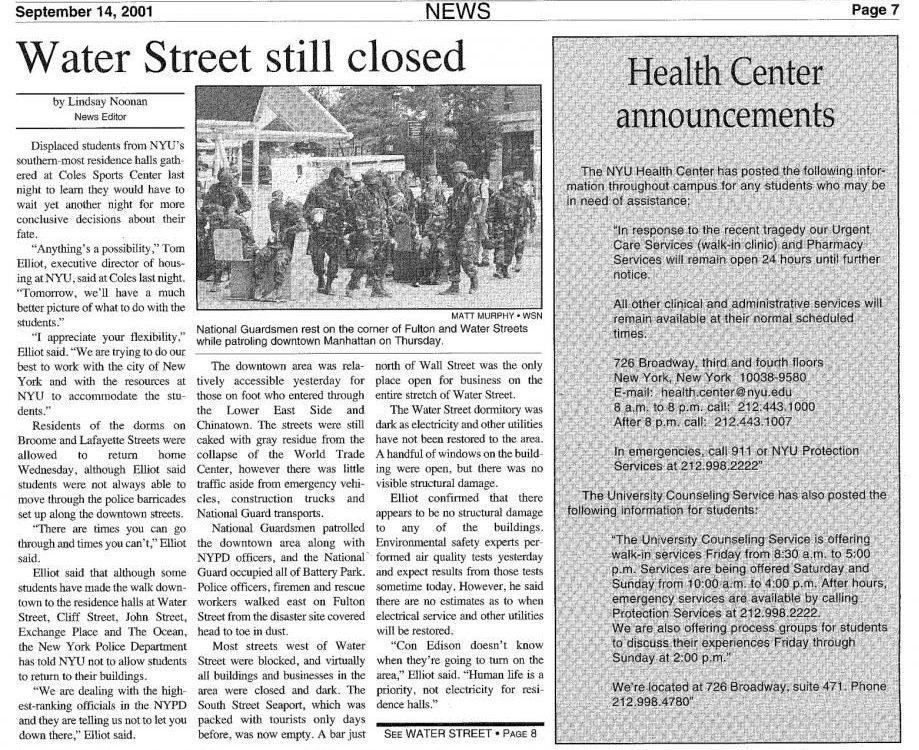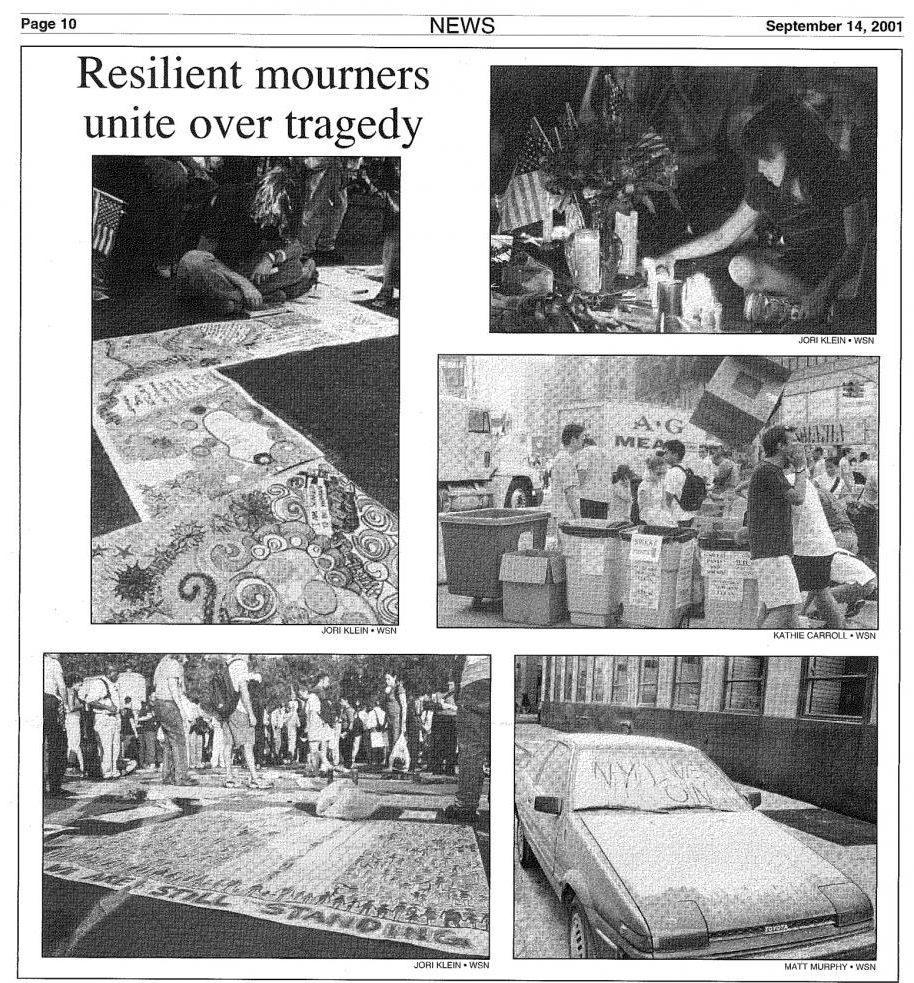 Email Jemima McEvoy at [email protected] 
About the Contributor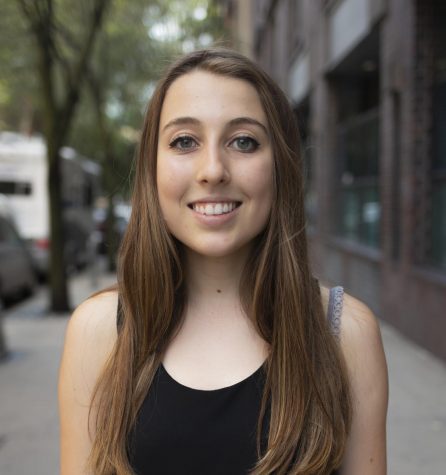 Jemima McEvoy, Editor-in-Chief
Jemima McEvoy is a junior studying Politics, Economics and Languages in CAS. Maybe it's because she grew up in the British countryside, but she's completely...