Hustling the Hype: The Life of A Streetwear Salesman
"I probably spend over $2,500 on packaging each year," Matias Mollin said. "I put it off sometimes, it's annoying to wait in line and fill out forms — especially for international."
Mollin goes to the post office three to four times a week. No he's not a mailman, and he's not sending letters home to mom. Mollin spends his time after class at the post office, shipping out goods worth hundreds and sometimes even thousands of dollars to customers all over the world.
Mollin may talk like a natural born businessman, he hasn't even started his business studies as an LS first-year who intends to pursue finance.
Although he looks unassuming in his white Air-Force 1s, black jeans, white T-shirt, black puffer jacket and circular brown glasses, Mollin sold a total of $26,000 in clothing and shoes in 2017; it was his best year — yet.
"My highlight was probably a 1997 Supreme Shark Tee that I bought for $200 and sold for $1500," Mollin said.
Before his sophomore year of high school, his only exposure to fashion was the seasonal J. Crew catalog jammed in his family mailbox. However, his interest exceeded the printed renditions of the high-end fast fashion brand that lined the closets of many Long Island homes where he's from. Eventually, his interests turned to luxury brands. His first large purchase — a crewneck sweater from Acne Studios for $210 — eventually became his first online sale.
"After buying it, I realized I wanted the money instead of the sweater," Mollin said. "That's how I found Grailed."
Grailed is an online buying and selling website for high-end menswear. Originally created to serve a niche group of guys on the hunt for archive designer collections, it has since evolved into a community of sellers with a variety of fashion tastes. After selling the sweater he no longer desired, Mollin began to observe a market that was only starting to grow.
"I realized people were making a lot of money selling hyped clothes — mostly hyped sneakers," he said. "It seemed easy, so I started doing it."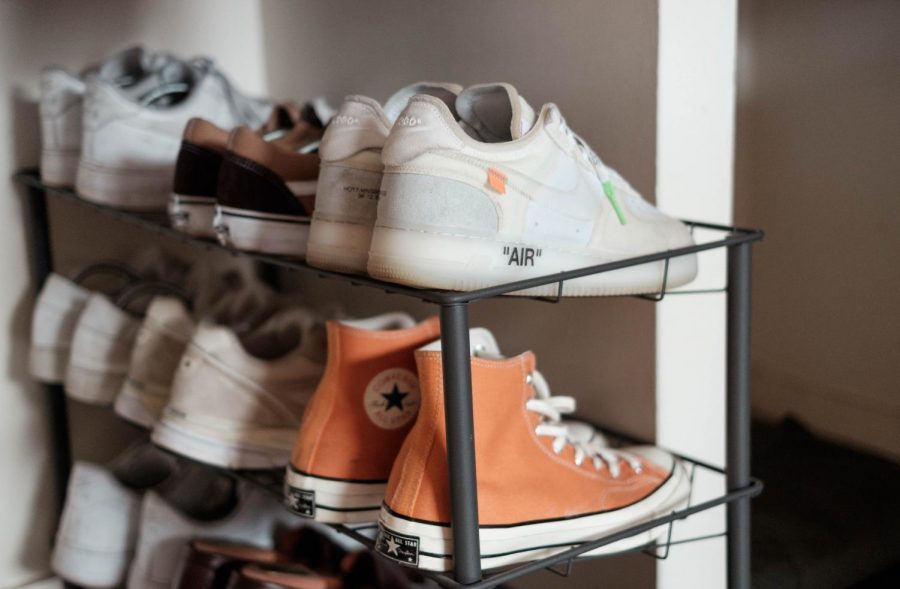 Hyped clothes are any items that generate a massive following, such as of Supreme merchandise releases that garner massive lines. Items like these surface in limited quantities, which is what makes them valuable. Hyped pieces he considers to be safe bets — Supreme box-logo shirts and sweatshirts, The North Face or Louis Vuitton Supreme collaborations, Off-White Nikes and Yeezys. Mollin finds out release dates and information about less obvious items on Twitter and Facebook. At the start of his Grailed career, he learned about archive Supreme shirts through a U.K.-based Facebook group.
"I was looking at T-shirts that were worth around $100 in the U.K. but $300 in the U.S., so I began to import those and resell them for even more than they were selling there," Mollin said. 
"
My highlight was probably a 1997 Supreme Shark Tee that I bought for $200 and sold for $1500."
— Matias Mollin
Mollin developed his eye for what sells and became a verified seller — a status determined by the Grailed operators similar to being verified on Twitter. He has since visited Grailed's headquarters in SoHo twice. He now sells on several other platforms including Depop and eBay. He decides where-to-sell-what based on the desired consumer and personal use. Mollin designates non-designer vintage and less expensive pieces for Depop or eBay. He saves luxury, curated and tasteful pieces, as well as hyped pieces, for Grailed.
"The hyped pieces go on Grailed, where the pieces will receive the attention they deserve, and so people don't tell me I'm pricing things too high," Mollin said. "On Grailed, people know what things are worth."
Mollin's friend Jarred Shango, also a Grailed and Depop seller, is cut from the same cloth. After meeting randomly in person, Shango offered to buy a rare sweatshirt off of Mollin's back. The two got to talking about other unique items, and Shango recognized Mollin from his Grailed profile. The rest is history.
Shango is a first-year student at LIM College. Using resale profits made on Grailed, Depop and eBay, he paid for his first semester of school and for his off-campus apartment rent.
"I started buying and selling in seventh grade," Shango said. "I saved up enough to pay for my first year of school."
Although Shango and Mollin essentially participate in the same sphere, their motivations starkly differ. Right now, Shango is focused on paying his rent and transferring to the Fashion Institute of Technology — where he could possibly go for free after establishing New York residency. Similar to Mollin, Shango is not interested in wearing the pieces he sells — just the money.
"A lot of the stuff I just buy because it sells," Shango said. "I don't buy anything I can't sell."
The consumers that throw their money at sellers like Shango and Mollin have different ideas of what is in style.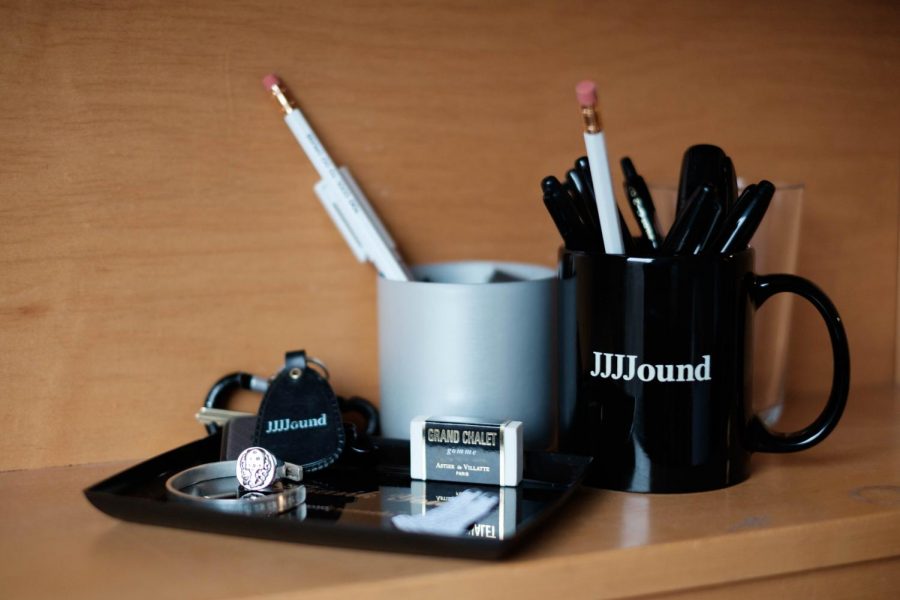 Mollin differentiates starkly between his own taste and what his buyers like — it's all about the hype.
"Hype is just what kids will be excited about," Mollin said. "Basically all logo-heavy stuff, or anything endorsed by a celebrity like Kanye West […] This stuff is kind of the moneymaker because it sells for a lot and I'm not really interested in keeping it."
Rather than buying into the logomania for his own wardrobe, Mollin believes fashion is a form of art, not merely a way to show off. He recognizes that the items purchased from art brands won't necessarily sell for more, but will hold their value.
"Brands like Prada, Acne Studios, Dries Van Noten, Maison Margiela, Marni, are art," Mollin said. "I've never been into the logo-obsessed streetwear, really only the original archive stuff from the early part
of streetwear."
This is really how Mollin makes large profit — off of the hype that surrounds items. Although he capitalizes on streetwear hype, he abhors the people that buy into it. He shares sentiment for the future of fashion, hoping that people will realize the emptiness of dressing for the sake of hype.
"People get their hands on the most hyped thing, post in it, then get rid of it and look for the next thing," Mollin said. "It's kind of bad because yeah, you're making money — a lot of kids are making money off the hustle, but it's definitely very materialistic."
Back at his perfectly cleaned dorm room, Mollin has two shoe racks filled with largely unworn sneakers and a closet displaying the brands that he considers art, as well as token J. Crew pieces and vintage items. He has a large black trunk underneath his bed — equipped with lock and key — used to house his collection of archive Supreme that has since sold.
"I sold off all of my archive Supreme, before the prices were tripled or quadrupled," he said.  "Most influencers and accounts were selling off their Supreme and stopped wearing it, so it was time for me to make what I could off that."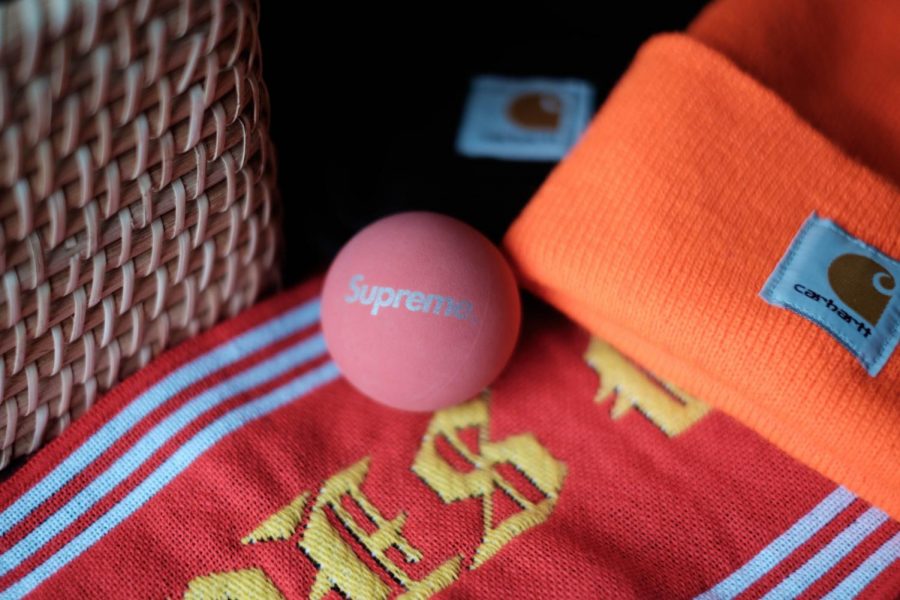 Among the many fashion books and magazines on his bookshelf is a stack of blank colored sweatshirts. Mollin said that recently he has experimented with making his own clothes. He makes clothes for his friends as a sort of gag and even for himself to fill voids in his wardrobe.
"I make bootleg stuff on the side for places I like in the city or at home on Long Island," Mollin said. "I just make a few embroidered blank sweatshirts and sell it to my friends — just for fun. I really like restaurant apparel. I can thrift stuff from random restaurants, but it's better to wear places you actually go to and like."
Mollin acknowledges, but doesn't buy into, the stigma around men wearing expensive clothing and investing in fashion, saying that fashionable men are essentially nonexistent in his hometown on Long Island.
"The hype around menswear isn't as simple as who makes your suit," he said. "It's about who makes your sneakers and your jeans and what labels you wear."
He devotes time throughout the week to reading up on men in fashion, noting the recent generational shift in menswear. Always bookmarked is the young Wall Street Journal men's fashion editor Jacob Gallagher, whose column embodies Mollin's two passions — business
and fashion.
"Wall Street Journal fashion articles get some terrible comments," he said. "Jacob Gallagher writes a great column for them, but there are some older readers that aren't ready to accept fashion in their newspaper."
Not only is Mollin making money, but he views his "hustle" as valuable business experience. Currently his ambitions are to have either a finance career or a menswear-buying position. To Mollin, pricing clothes is a mix of instinct and amateur market research. Mollin truly thinks like a businessman in that he profits off his opportunity and growing knowledge.
"There's a difference between what price to list things at and how much to actually accept as an offer," he said. "If you can figure out how to do it and make money at it, you should."
When asked if his resale vision is addictive, his response is without discomfort or hesitation: "I see price tags on everything."
Read more from Washington Square News' "Fringe: Streetwear." Email Amanda Burkett at [email protected]
About the Contributors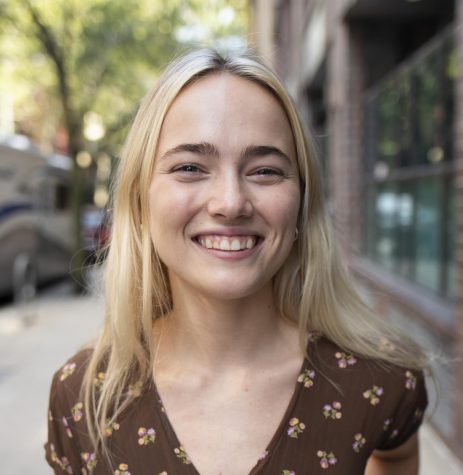 Amanda Burkett, Beauty & Style Editor
Amanda Burkett is a sophomore in the Liberal Studies Program. She hopes to create her own concentration in The Gallatin School of Individualized Study...
Echo Chen, Multimedia Editor
Echo Chen is the Multimedia Editor at the Washington Square News. She is a freshman in Gallatin studying visual storytelling, sprung from her love of painting,...