Bias Response Line Releases Pilot Report — Annotated Facts and Figures
Number of reports by semester: 
The relatively low number of reports in the spring 2016 semester reflects Bias Response Line's May 2016 debut date, and thus spring 2016 was a shortened recording period. Between fall 2016 and fall 2017, the number of reports increased by 68 percent, which the report attributes to a marketing campaign launched in fall 2016. As of mid-January, the BRL has received three bias reports through the beginning of the spring 2018 semester.
Percentage of reports by group: 
Groups alleged of bias: 
Types of Bias Reported: 
Classification of Report: 
Category 1 reports entail cases that are deemed potential violations of OEO policies, and the OEO conducts a full investigation into the report. At the conclusion of the investigation, if OEO policies have been found to be violated, the case is referred to the appropriate BRL contact, if a faculty or staff member has been found guilty, or to the Office of Student Conduct and Community Standards, if a student has been found guilty. Anonymity of the resolution of the cases are preserved in accord with corresponding university policies. The BRL report does not indicate what percentage of Category 1 cases found legitimate violations of OEO policies upon the conclusion of its investigations.
Category 2 reports involve cases that "relate to being a member of a protected class" but do not entail direct violations of OEO policies. These cases are referred to the aforementioned BRL contact for consideration, but the BRL follows up after the conclusion of the case so as to track resolutions and analyze trends. The report indicates that Category 2 cases may entail informal resolution through mediated conversation between two parties.
Category 3 reports are determined to be outside the purview of the OEO. These cases are referred to the appropriate BRL contact and the BRL does not follow up with the resolution.
About the Writer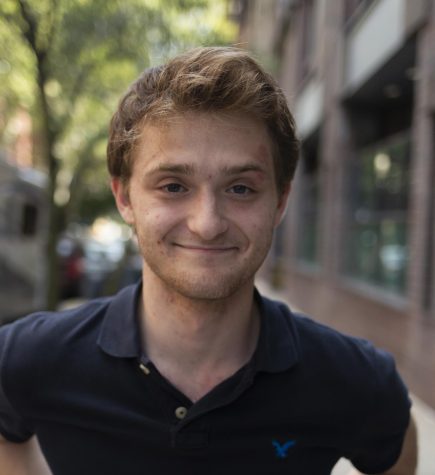 Alex Domb, News Editor
Alex is a sophomore studying Politics and Journalism in CAS. He holds dual U.S. and U.K. citizenships, but he grew up in central New Jersey and will take...