Ananditha Raghunath
Ananditha Raghunath obsesses over learning. She often takes classes with professors who are known to be exceptionally difficult and wants to someday earn a doctorate. She talks a mile a minute and is constantly in awe of the world around her.
"Recently, I've been reckoning with the fact that we're given so much opportunity to pick up books and read and learn and do all this insane stuff," Raghunath said. "I think that education is like the craziest thing. It means so much to me, and the people who don't have the opportunity to be educated never realize how much the human mind is capable of."
Raghunath started attendinh Kumon — a popular math tutoring network — at 3 years old, and though she initially didn't like it (as it turns out, not many 3-year-olds enjoy math) she eventually learned to love math and problem solving.
"I just love sitting down and solving problems," Raghunath said. "Though it can be excruciating at times, there's a beauty in precision."
Raghunath is a Computer Science and Math double major, and she plans on minoring in Molecular Biology as well.
Her friends and mentors laud her work ethic. She works 30 hours a week to support herself as an NYU College Leader, a grader for an NYU computer science class and as a teaching assistant for a graph theory class taught to minority and low-income high school students through the Courant Institute's Center for Mathematical Talent. Yet she still manages to get a good night's sleep.
"Ana is an unusual student," Raghunath's mentor and former Professor of Computer Science Joanna Klukowska said. "She does more things than I can imagine any person doing in a course of a week. She's generally not afraid of a challenge — she has taken very hard courses with very hard professors."
On top of striving for excellence in her studies, Raghunath is the co-president and founder of BUGS. Explicitly, BUGS is an open source software development club that aims to bring learning opportunities to NYU students who are just beginning to code. Open source software is at the heart of BUGS's mission. All the code for its projects is published on the web, available to anyone who wants to use, study or suggest an edit. BUGS is a step the utopian world technologists aspire to create, by modeling how diverse groups of people should work and collaborate together
"I never coded before college," Raghunath said. "I wasn't good at it, but I really liked it and I was so intimidated by the fact that everyone around me seemed to know how to code already. You feel like you're ages behind all these people who had AP [Computer Science] in high school and you feel imposter syndrome-y being a woman in technology, and you wonder how you're going to catch up to all these people."
She has had first-hand experience with the difficulties that women face in the tech industry. Last summer, Raghunath worked on a cybersecurity team for a bank where her fellow interns would constantly 'mansplain' to her. Co-workers would refer to their wives as their ball and chain, Raghunath said.
"It's become the norm," Raghunath. "And to change that it will take forever. But it's the fight we all have to fight."
Steinhardt junior MacKenna Alvarez, one of Raghunath's best friends, extolled Raghunath's altruism.
"She's getting a computer science degree and she can't imagine using it for something that didn't better the lives of other people," Alvarez said.
Although thinking about the dynamics of inclusion in science, technology, engineering and math was never her goal in creating BUGS, it has quietly become an important part of the club. At the last meeting of the semester, two-thirds of the attendees were women and mostly people of color.
"Modeling that [positive culture] is really important because that's how people will know to recognize when something is wrong," Raghunath said  "The environment is poisoned but if you've never experienced anything else you just assume it's normal."
BUGS serves as a remedy to the exclusive culture of tech. The club is not only a place where anyone can learn to code but also serves as an informal network where people can get insider information about the industry. The last meeting of the semester, for example, featured someone who works at Microsoft presenting on how to get a job in the tech industry.
Having grown up with a mother who was unable to attend medical school and instead got married and had a family, Raghunath knows the importance of taking advantage of any and all opportunities. She wants to repay all she has been given by unlocking the potential of others.
"I have a lot of role models and a lot of them are my teachers and my educators," Raghunath said. "I care a lot about other people having these opportunities because I very easily could have been someone without opportunity."
Email Sayer Devlin at [email protected].
About the Contributor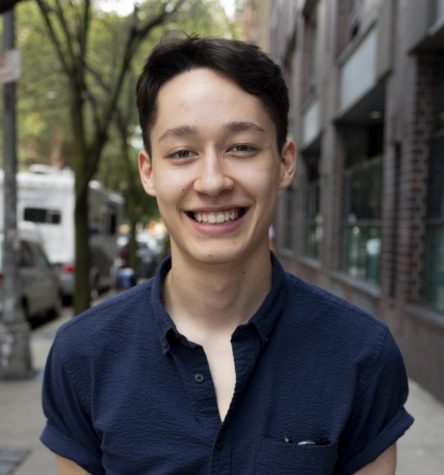 Sayer Devlin, Managing Editor
Sayer Devlin is an Economics major in CAS and loves reading Marginal Revolution and Toni Morrison. In his time at WSN, he's started the official podcast...