'It Started in Prison'
CAS junior Jose Diaz was hoping to be transferred to Attica Correctional Facility, a prison with TVs. Instead he was transferred to Auburn Correctional Facility. Though Auburn didn't have TVs, it did offer college classes through Cornell University's Prison Education Program.
"I thought, 'I might as well do college cause I don't have s—t else to do,'" Diaz said. "That's what it boiled down to. You end up living for it because you're putting all your energy into something instead of the yard, instead of nothing. And you can feel the difference."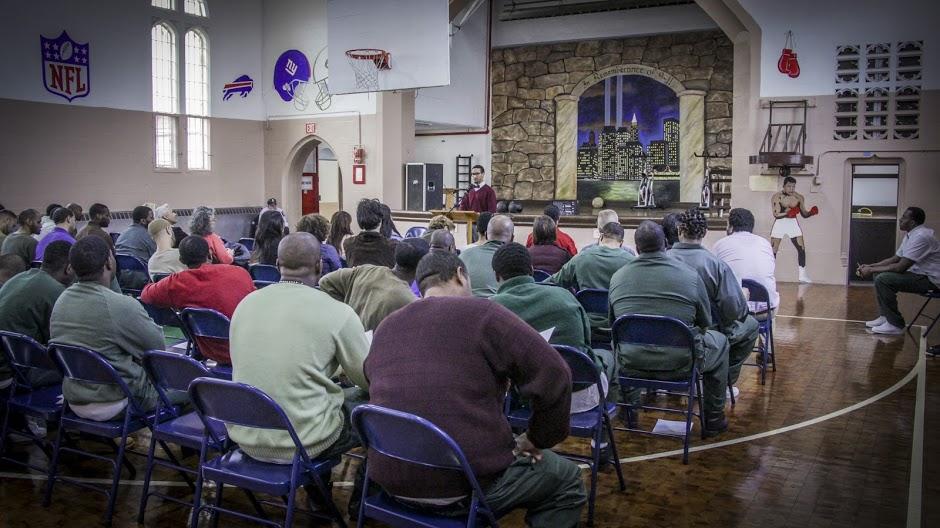 Diaz is a student ambassador for NYU's Prison Education Program, which is based in Wallkill Correctional Facility, located in Ulster County in New York, and provides educational opportunities for inmates to work toward an associate's degree while also helping alumni integrate into society upon their release. Diaz took classes through the program while doing time at Wallkill.
"The first day I was literally intimidated because of the vocabulary," Diaz said. "When I left the class after being submerged in that world, I felt a difference. There was a cloud over that prison yard — it was grungy, it was dirty, it was pure melancholy. [Education], that's a better option."
Classes are held in large sunlit rooms where students have access to computers and a fully stocked college library. Each semester, four NYU professors teach semester-long classes at Wallkill.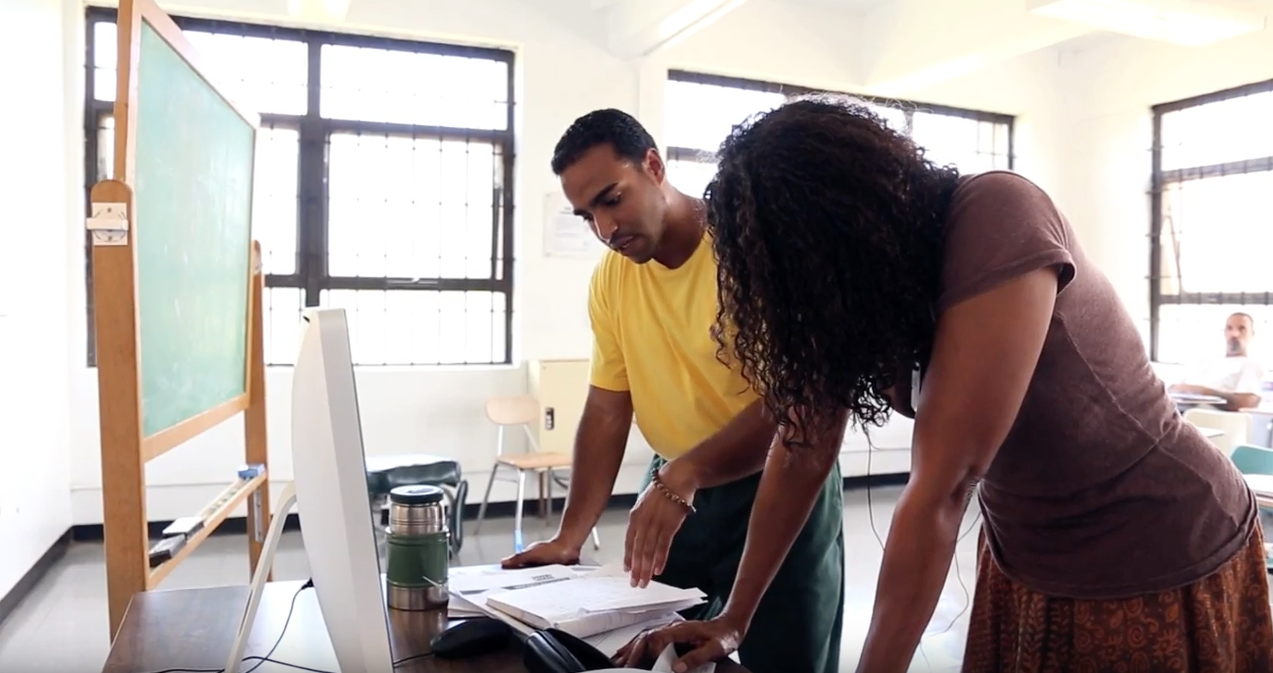 "We try to create a space that's outside of the prisons, somewhere where they can be real students and have access to things that other college students have and learn unimpeded," Kingsley Rowe, the Re-entry Program Administrator, said.
Rowe does the nitty-gritty work of helping alumni of the program reintegrate into society. He is tasked with helping 23 former students with the problems they face, such as paying bills, navigating the city and seeing their children.
"My goal is to provide as many avenues [as possible] for guys to get into college, but on another level, my mission is about the development of the individual," Rowe said.
Stern Professor Dolly Chugh has chosen to spend part of her sabbatical teaching a class on leadership skills at Wallkill. What surprised Chugh most over the course of the semester is how normal her students are.
"They're ordinary, three-dimensional, real people," said Chugh. "They talk a lot about their kids. They miss their kids a lot. They worry about their parents. They worry about our country. They think about ordinary things that we do, despite being in extreme circumstances."
Like her students, Chugh has learned a lot from experience.
"All of these things have forced me to retool my teaching and one of the best things I've gotten out of this is the realization that I can," Chugh said.
Diaz served 11 years, 21 days and three hours in prison. When he was 19, he was charged with second-degree murder. He ended up taking a plea bargain, as what happens in more than 90 percent of criminal cases, and pleaded guilty to first-degree manslaughter.
"I got caught up in a gang beef, and I killed a guy, stabbed someone," Diaz said.
Diaz was released from prison last September and started as an undergraduate at NYU for the spring semester.
Diaz, who is 30 years old, is now a Latino Studies major. He has a sharp jawline and is often mistaken for a 21- or 22-year-old undergraduate. His favorite class is Spanish and he hopes to get a Ph.D. — and one day, teach inmates in prison.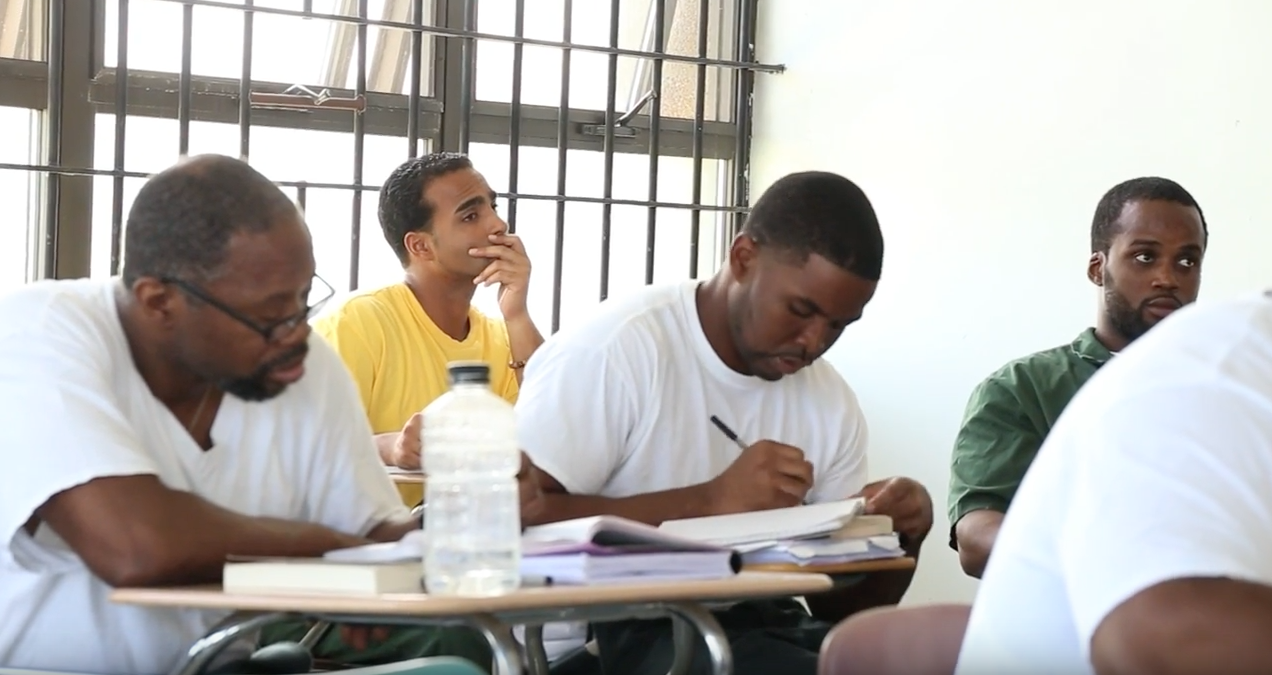 Rowe has a story not unlike Diaz's. He served 10 years in prison after pleading guilty to third-degree murder after he accidentally shot a close friend in the head. He wrote about the incident in the Huffington Post. While in prison, he obtained an associate's degree from Saint Francis University and enrolled at NYU six months after being released. He received a bachelor's degree in information systems and a master's in social work, both from NYU.
Both Rowe and Diaz serve as living proof that education can change lives.
"I was incarcerated for 10 years and going to Saint Francis and being able to obtain my college degree provided a platform for other things, but it also made me a complete human being," Rowe said. "It enabled me to take part in society as an active member. Education changes lives. Not [just] because it makes you successful, [but also] it changes your mindset. It changes your mindset, it changes the way you think about things, the connections that you make. It evolves the thoughts you have about yourself, about how to improve yourself, about what your place in the world is."
Data supports Rowe and Diaz's stories. Over 75 percent of prisoners who are released from state prisons are arrested for a new crime within five years. For those released from federal prisons, the five-year recidivism rate is roughly 45 percent. One study showed that correctional education lowered long-term recidivism by 29 percent. A 2005 report showed an even larger effect, reporting that recidivism rates for incarcerated people who had participated in prison education programs were on average 46 percent lower than the rates of incarcerated people who had not taken college classes.
When Diaz got out of prison — an experience he described as "surreal" —he left with a taste of college education. Things he had seen his entire life he was now able to name and define. Education didn't make Diaz smart but it helped him describe the world he lived in.
"It's a beautiful thing to go through something scathed but still functioning," Diaz said. "Cause I know a lot of guys who can't function."
Diaz compared getting out of prison to returning to civilian life after serving in the military because of its acute loneliness. A family member might die, a former love interest might have a child with someone else and new technologies are invented. When you're cut off from the world for 10 years, it can feel like life has passed you by.
"When you come out the world is different," Diaz said. "You are faced with this emotional trauma that you have to deal with, and for me coming into [NYU], no one is dealing with these things. "
While he was in prison, Diaz's best friend stopped talking to him after seven years. Upon his release, Diaz saw that she had a child and a boyfriend.
He realized he had to start from square one when he was released from prison. He had to learn how to use Google. He had to brush up on office etiquette. Some of his classmates were frustrated with him when he didn't know how to use Google Slides.
"How do you deal with it? You just had to," Diaz said. "What is the other option?"
Email Sayer Devlin at [email protected]
About the Contributor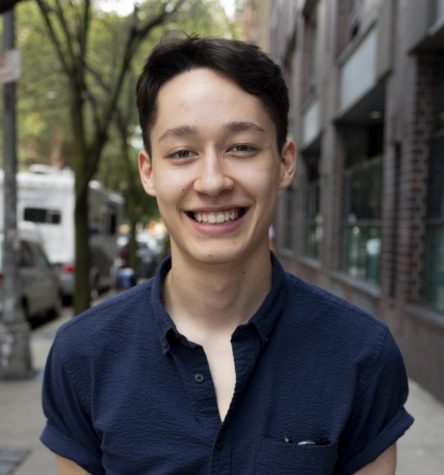 Sayer Devlin, Managing Editor
Sayer Devlin is an Economics major in CAS and loves reading Marginal Revolution and Toni Morrison. In his time at WSN, he's started the official podcast...